Rumor: Details on Felicity Jones and Mads Mikkelsen's Star Wars: Rogue One Characters.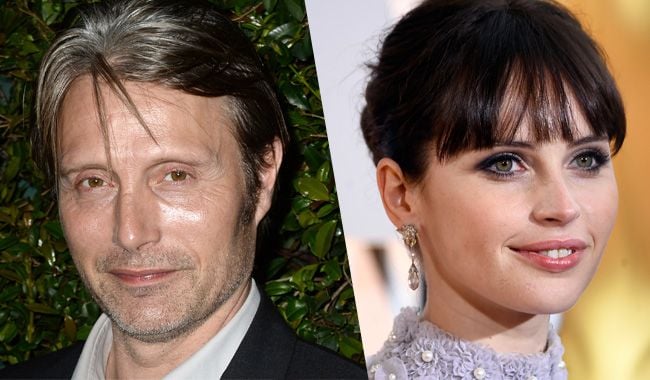 The following info is a potential spoiler, so beware!
A recent rumor about Rogue One: A Star Wars Story suggests that Mads Mikkelsen and Felicity Jones will be playing a father and daughter. What's interesting is the details on Mikkelsen's character, who is established as being morally-gray but ultimately sympathetic.
The rumor is that Mikkelsen's character (who is reportedly named "Galen") is one of the key scientists behind the development of the Geonosian project that would become the Death Star. Galen is apparently the one who got the superlaser to work after the Empire failed to figure it out for years. (Technically explaining why they were able to build a second one so quickly – most of the trouble lied in getting the actual weapon to work as opposed to actually building the thing.) While revered in the Empire, Galen is ultimately horrified by the results of his labors, and he calls upon his daughter (the character Jones is playing) to lead a daring plan that will expose the weakness to the Death Star before it can kill billions of people. Jones was initially conceived as being a mercenary, but this may be different in the final product. (Given her attire in the cast photo – shown below – I get the feeling that mercenary work isn't off the table for her.)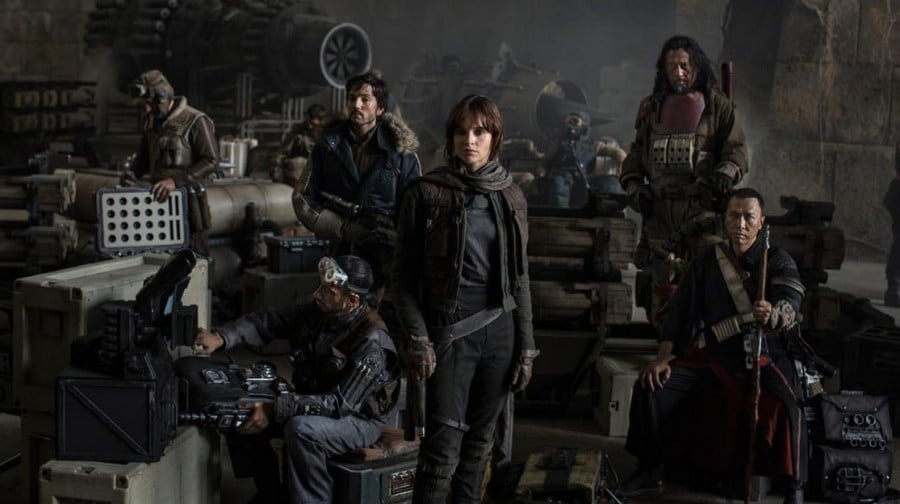 This rumor lines up with previous statement from Mikkelsen himself about how he would be playing an important character who is not an antagonist (in stark contrast to his roles in Casino Royale and Hannibal). On another note, one of our readers have informed us that some of these details have recently appeared in a Danish tabloid publication. We were not able to find the article (which was most likely one hidden behind a paywall), but it would make sense to have come from a Danish source, given Mikkelsen's heritage.
Grant has been a fan of Star Wars for as long as he can remember, having seen every movie on the big screen. When he's not hard at work with his college studies, he keeps himself busy by reporting on all kinds of Star Wars news for SWNN and general movie news on the sister site, Movie News Net. He served as a frequent commentator on SWNN's The Resistance Broadcast.