Closer Look at the Ahch-To Huts at Ceann Sibéal in Kerry for Episode VIII!
It probably hasn't escaped your notice that Star Wars is coming back to cinemas later this year. On December 16, Rogue One: A Star Wars Story will hit cinemas, chronicling a band of rebels who attempt to steal the Death Star plans seen in Star Wars: A New Hope. However, this month we were treated with pictures of huts similar to the Skellig Michael location being recreated at Pinewood Studios for Episode VIII. Now even more pictures of huts have surfaced from Ceann Sibeal in Kerry, Ireland where they began building even more beehive type huts for the film… and Irish Examiner has obtained exclusive photos from the ultra-secretive set — including one Huge hut.
It's not really giving too much away … but if you're a Star Wars fan, check out these awesome pics below.
We were alerted in a recent tweet earlier today.
New #StarWars set in #Kerry front of today's @irishexaminer @starwars_facts @AwesomEmergency @theforcenet @starwars pic.twitter.com/tZ3pSJieNK

— Kevin Jenkinson (@newsbicky) April 9, 2016
From the Irish Examiner
Detailed shots capture the preparations for the latest round of filming of the Star Wars series on the Kerry headland, with work continuing on recreating the beehive- like structures of Skellig Michael, seen in the final scene on the planet Ahch-To at the end of Star Wars: The Force Awakens. Last month contractors began work on the next round of filming including the creation of a roadway to the set. It is understood filming will begin next month and could run for two or more weeks.
We live in an age where airplane pilots and drones are getting our set photos for us, which is very interesting to me, this brave new world we live in. However, as someone who likes to find specific Star Wars awesomeness, there's nothing like exclusive photos like this.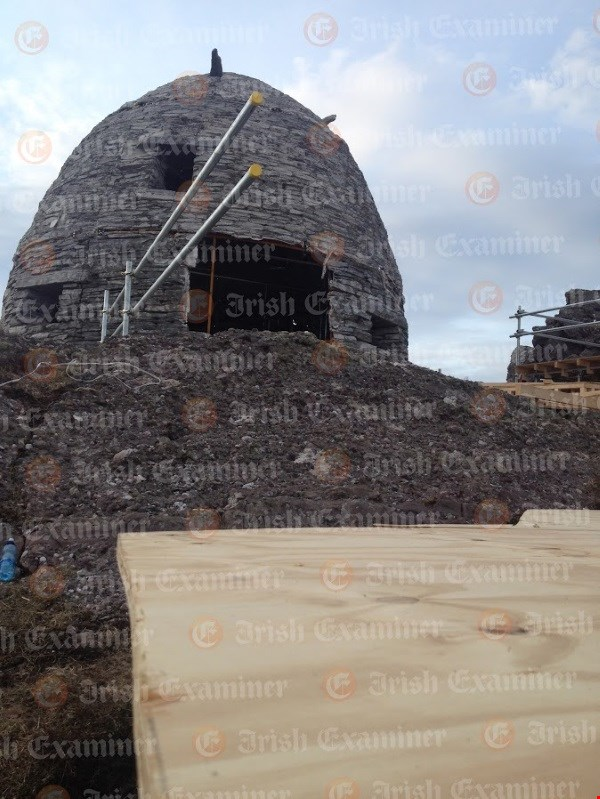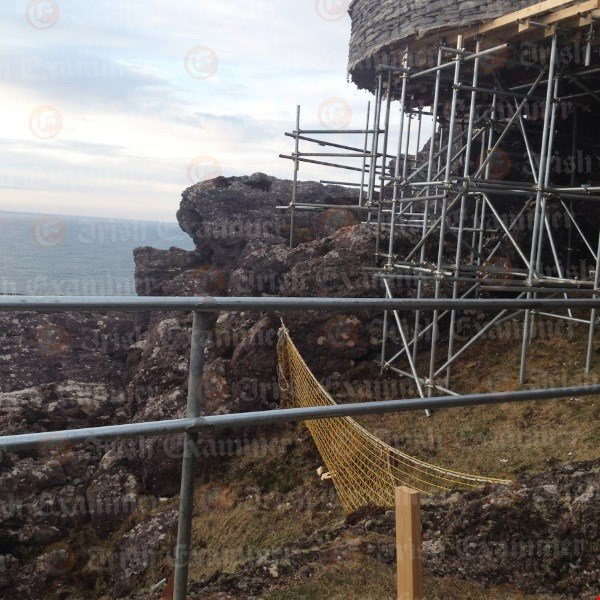 Star Wars: Episode VIII will see the return of central characters played by Mark Hamill, Carrie Fisher, Daisy Ridley, John Boyega, and Domhnall Gleeson, with expected new cast members such as Benicio Del Toro and Laura Dern. A trailer for spinoff Rogue One: A Star Wars Story was released this week.