UPDATE 2! New Photos and Video from the Star Wars Episode VIII Set in Dubrovnik. First Day Finished!
The start of the Episode VIII production in Dubrovnik is only hours away, and we got the latest photos and video from the set.
A new ceiling ornaments were installed in a narrow alley that will be part of the shoot. From StarWarsDubrovnik: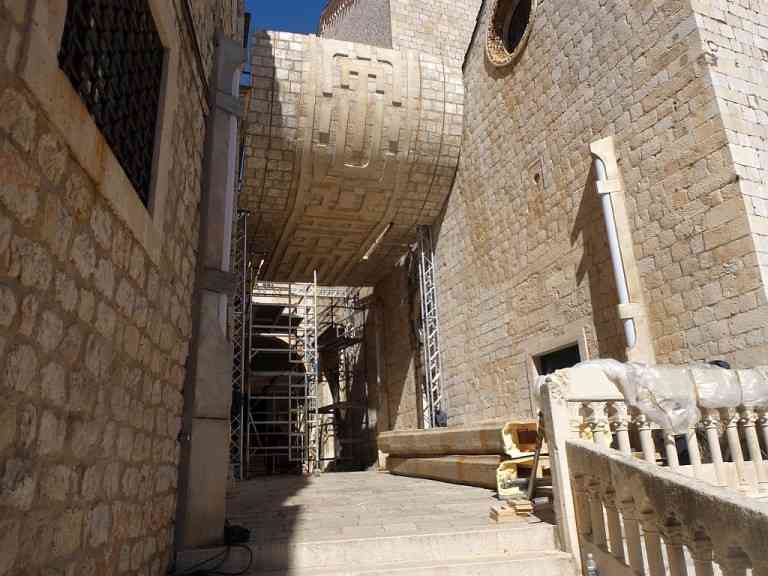 And they installed a new panel or power converter.
Also TheDubrovnikTimes.com has brought us this new video.
And here's a better look at a new silver speeder sighted on the set (via net.hr):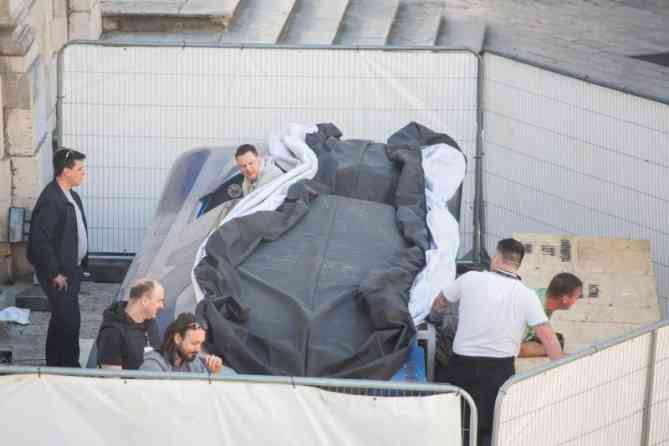 Stay tuned for more…
UPDATE!
And even more photos from the set via DuList:
For the full gallery go to DuList.
As mentioned before today and tomorrow the crew will be mainly doing tests and rehearsals. The actual filming is expected to start on Friday. Filming is only happening in the late hours.
UPDATE 2!
And here's the latest update by TheDubrovnikTimes:
Star Wars VIII started filming in Dubrovnik last night! At around 6 o'clock in the afternoon the main street of the old city was closed to the public, large panels were placed to keep away prowling camera lenses and hundreds of security guards blocked all side streets to the set. Dubrovnik's position, front and centre, in the latest episode of Star Wars had begun.

Filming for the VIII episode went on long into the early morning hours and crashes, bangs and high speed noises could be heard coming from the set. It is believed that last night and tonight will be a rehearsal for the main filming, the cast are rumoured to be arriving on set on the 12th of March.
Here are just some of the photos. For the full gallery make sure to visit TheDubrovnikTimes