UPDATE! Brand New Characters To Feature In Upcoming Star Wars Children's Book Series! First Book is Number 1 in the UK!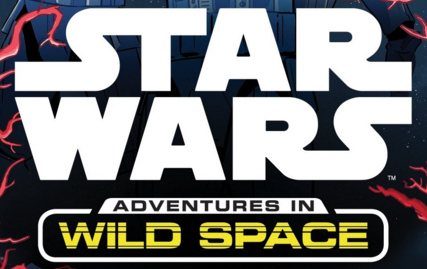 Egmont Publishing, now the biggest publisher of Star Wars™, securing 40% of all Star Wars™ book sales in 2015, is launching a brand new series of children's books with all new characters, never before seen in the Star Wars universe. Hit the jump for more on this series and a glimpse at the covers and characters of the first three books.
February 23, 2016
The series is titled Star Wars: Adventures in Wild Space, and the first three books in the series will go on sale March 3rd in the UK and are available on Amazon for pre-order with a US release date of February 25th. The first book in the series – Star Wars: Adventures in Wild Space: The Escape – will be released as part of the World Book Day £1 book initiative in London.
The books and the new characters have been created in conjunction with the teams at Disney and Lucasfilm, and the series takes place in the period between Revenge of the Sith and A New Hope. The World Book Day book (The Escape) , by Cavan Scott, will launch the first in the brand new series and publish simultaneously with two others – Star Wars: Adventures in Wild Space: The Snare, also by Scott, and Star Wars: Adventures Wild Space: The Nest by Tom Huddleston.
The new series stars Milo and Lina Graf who set off on a perilous journey across the unknown reaches of Wild Space to rescue their parents who have been abducted by agents of the evil Empire. We meet a whole new cast of characters, including a new droid, CR-8R, and a new villain, Captain Korda, all illustrated below.
It's always refreshing to see something new brought into the Star Wars universe, and this series looks to deliver a rich Star Wars experience to children while instilling in them a passion for reading. Check out this statement from Cally Poplack, M.D at Egmont Publishing:
'I am passionate about turning all children into proud readers, and film brands are hugely influential when it comes to inspiring all children to believe that reading and books are for them. We know this from our extensive research into what inspires people to buy children's books and from our work with teachers and literacy experts. A brand like Star Wars, with its rich and absorbing story world, can ignite a life-long reading habit and open up books to a broader range of parents and children – and that's why we are so delighted to have Adventures in Wild Space series, The Escape in this year's World Book Day campaign.'
Are you interested in checking out this series for your child (or the child in you)? Share your comments below, and stay tuned to Star Wars News Net, your Force for news on Star Wars books and more.
UPDATE!
We've just received word from Egmont Publishing that Star Wars: Adventures in Wild Space: The Escape (the World Book Day title) is not only number one in the children's UK book chart but it has knocked off Marry Berry in the overall UK Nielsen book chart (adults, children, fiction, non- fiction- everything!). That's really great news!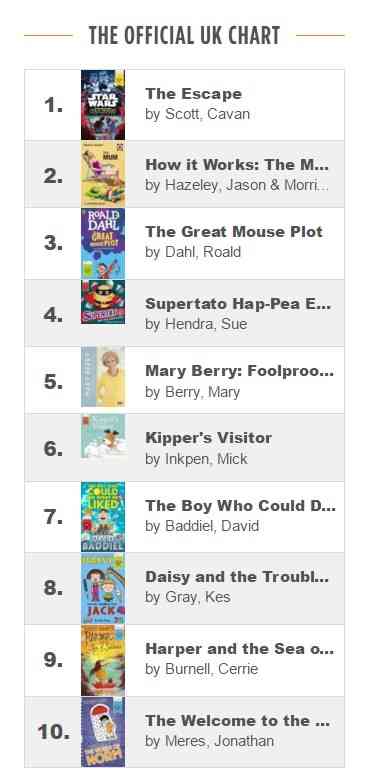 Jordan Pate is Co-Lead Editor and Senior Writer for Star Wars News Net, of which he is also a member of the book and comic review team. He loves all things Star Wars, but when he's not spending time in the galaxy far far away, he might be found in our own galaxy hanging out in Gotham City or at 1407 Graymalkin Lane, Salem Center, NY.