John Williams to Write the Theme for Solo: A Star Wars Story. John Powell is Still Composing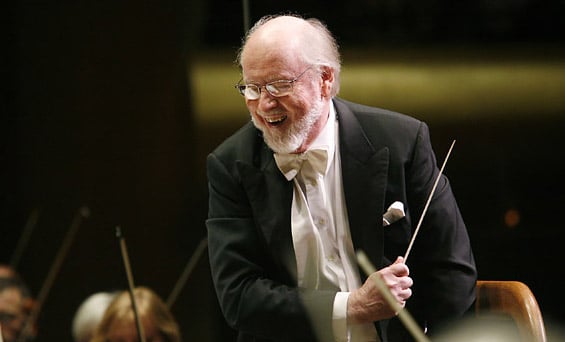 2017 goes out with a bang! Variety has just shared the news that John Williams is writing the theme for the upcoming Solo standalone movie. The legendary composer revealed this in an interview about The Last Jedi.
Back in July we reported that John Powell joined the Solo production to write the score for the upcoming movie, which will still be released on May 25th 2018.
London-born, Los Angeles-based Powell, a 2010 Oscar nominee for his score for the animated "How to Train Your Dragon," has also scored the "Bourne" action franchise, "United 93" and a number of other animated films including this year's "Ferdinand," as well as the "Happy Feet" and "Rio" movies.
What is new now is the fact that the main theme will be written by John Williams – his 9th involvement with a Star Wars movie.
I'm writing a theme for Han Solo, and John Powell is going to write the score, which he'll do brilliantly," Williams says.
Since the Solo post production is probably nearing its end, they can start finishing the score with the final cut of the movie.
"His assignment is something I'm very happy about," Williams adds. "What I will do is offer this to John, and to [director] Ron Howard, and if all parties are happy with it, then I will be happy. … John [Powell] will complete the score. He will write all the rest of the themes and all of the other material, which I'm going to be very anxious to hear."
Read the full article from Variety here.
It looks like the Solo marketing campaign is about to start 5 months before the movie's premiere.