BBC Special: The Visual Effects of Star Wars: The Force Awakens.
In 2014 ILM opened a branch in London to work on the visual effects for Star Wars. BBC Click's Spencer Kelly spoke to Mike Mulholland about some scenes he was working on. Check out the brief video after the jump.
The London branch of ILM worked on over 400 shots from The Force Awakens.
Probably you noticed those models in the background. You can see more details on Snoke's body. It appears that he has been through a lot. His left hand is severely damaged and his claviculae aren't that symmetrical.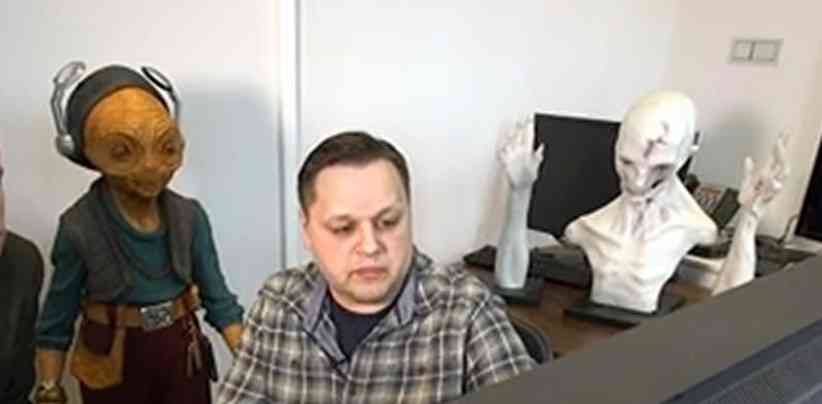 Looks like the main damage came from the left side.