Star Wars: The Force Awakens racks up another $37.6 million Worldwide and moves closer to $2B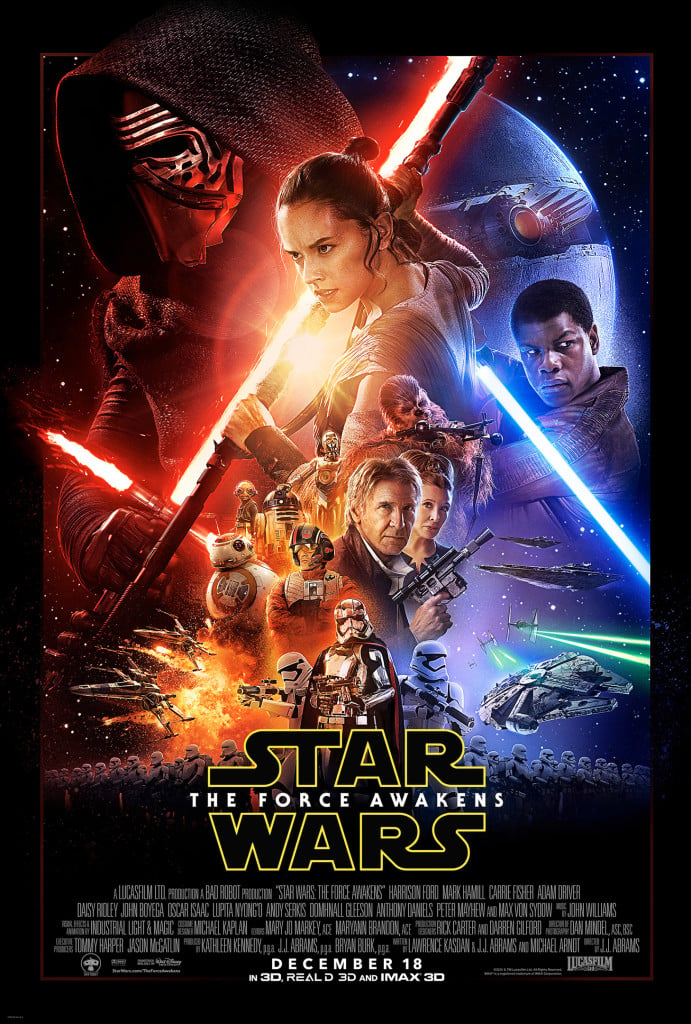 The Force Awakens may be finally dropping out of the #1 spot in various markets worldwide, but it is still consistently adding to its historic total box office.  With an estimated $23.3m this weekend, The Force Awakens has passed Jurassic World on the International charts to become the 4th highest grossing movie all time outside of the United States.  Domestically, Star Wars came in second this week behind The Revenant with a total of $14.3 million.  This puts The Force Awakens' worldwide cume at $1.94 billion in its sixth week of release.
As we now head into the dead of winter, box office will stagnate.  Star Wars came out of the gate in historic fashion, but has seen box office drop off on par with a typical summer blockbuster as opposed to getting the audience retention numbers that brought films like Avatar and Titanic to the top of the worldwide charts.  The Force Awakens long ago gave up chasing #1 and now looks to see if it can cross that $2 billion mark and possibly get close to overtaking Titanic and its $2.18b for number two all time.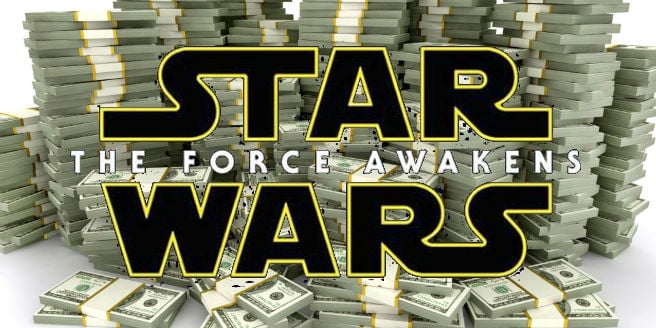 At the current rate of drop off week to week, Titanic is going to be difficult to catch, but there are some factors that could provide Star Wars with a bit more life before it leaves theaters.  The $14.3 million this weekend domestically was likely impacted by winter storm Jonas closing theaters throughout the northeastern US.  That combined with a lack of NFL playoffs next week, could meant a significantly less steep week to week drop off domestically next weekend.  Additionally, there is not much significant competition hitting theaters until Deadpool on Feb 12th, so The Force Awakens should have a shot at drawing significant repeat viewers for the next few weeks.
All that being said, passing Titanic will still be a long shot.  But crossing $2 billion in the next few weeks should be achievable barring any more significant weather events or a surprise hit from a movie that can pull away Star Wars leaning crowds such as Pride + Prejudice + Zombies.  But passing 2 billion and getting close to Titanic will depend on just how long fans keep The Force Awakens lingering in theaters after mainstream audiences have left it behind, and just how much we tack on to those totals in the next month or so.
Source: Deadline