More Evidence About The Force Awakens Practical Effects.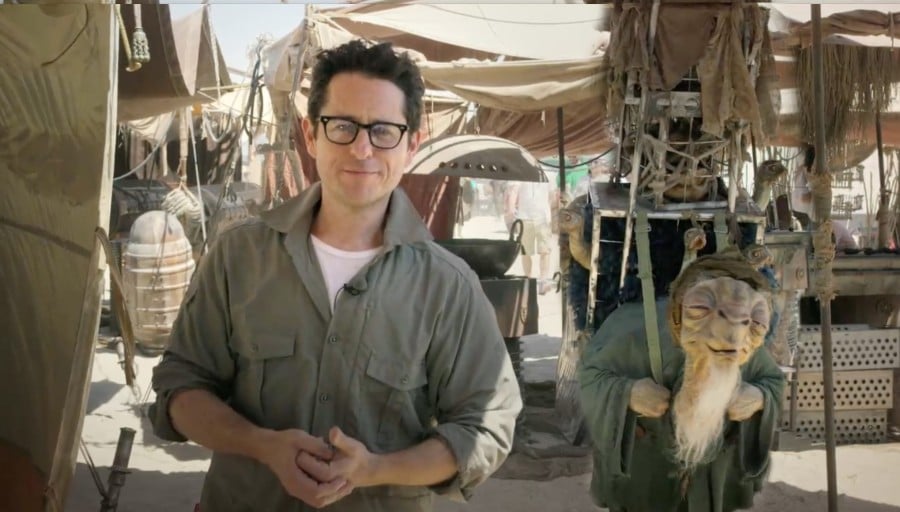 Since day one of The Force Awakens production, J.J. Abrams and Kathleen Kennedy made it clear that the vibe of the Sequel Trilogy will be much closer to the Original Trilogy. In several interviews they revealed that the new movies will heavily depend on practical effects. Now there is more evidence about that. Find out more after the jump…
First comedian Phill Jupitus, star of TV shows including QI and Never Mind the Buzzcocks, said something very interesting while discussing his "love" for the Prequel Trilogy with BBC. (via Tom Damms)
I met an effects bloke in Essex, he drinks in my local coffee shop. He said [the makers of the new film] bought every gas-bottled air gun in England when they arrived because they wanted the Stormtroopers' guns to have a kick when they fired them. You don't have to fake it; it looks real.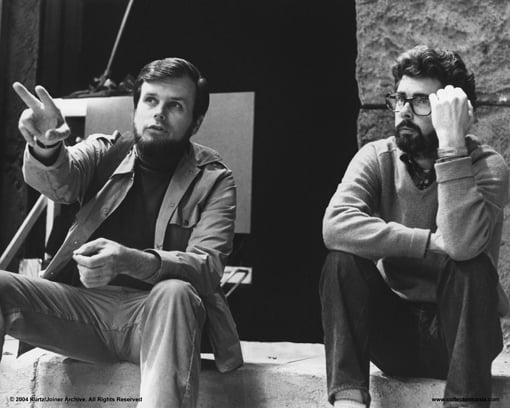 Also a few days ago one of our readers sent us an interesting mail revealing that A New Hope and The Empire Strikes Back producer Gary Kurtz also visited The Force Awakens set! (via Dan Grigsby)
Hey there, I was fortunate enough to go see Gary Kurtz give a talk in London, Thursday 4th Dec. He covered a lot of old ground regarding his experiences working on Star Wars and Empire. But some interesting news was that he was invited by JJ Abrams to the Pinewood set of The Force Awakens! Kurtz praised Abrams for going "retro" with the look of the movie and the use of practical effects, elaborating on his feeling of nostalgia whilst visiting the Millennium Falcon set. He was impressed by the level of detail that was put into its construction, far more than the original set pieces! He said he eagerly awaits the release of the film next year.
Still the practical effects are not the most important thing in a movie. The Prequel Trilogy also had a huge amount of shots using practicle effects. Of course, what matters the most is the story. And with the likes of Arndt, Abrams and Kasdan behind TFA script we can rest assured that the movie will be really great.