Heroes of the Empire Teaser Trailer brings us a Documentary on the 501st UK Garrison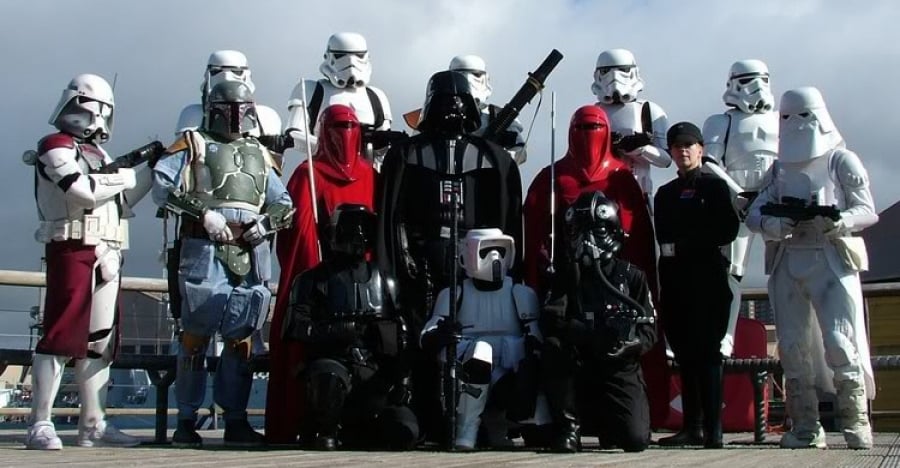 Today we get a new trailer for an interesting documentary that will be taking a closer look at the UK Garrison of the 501st Star Wars costuming club.  Most Star Wars fans are well aware of the 501st as they have become an ever present force within the fan community and have even been used as official Star Wars standings at conventions and events like Disney's Star Wars Weekends.
Costuming in general, however, has a reputation as being an indulgence of the super geek.  In many circles the mention of activities like the 501st will get you sideways glances if you are in the company of those who aren't in the know.  This documentary seems to hope to dispel some of that and let it be known all the good work and community building that is done by the organization.
From the production:
This 45 minute documentary follows the 501st UK Garrison Star Wars costuming club around the UK, as they attend a variety of fund raising events. After 15 years of raising money for various charities, as well as the release of the long awaited new film "Star Wars: The Force Awakens", it is set to be a historic year.

Many people have the misguided perception of costumers, labelling them as "nerds" and "geeks". In order to change this perception, we were given the privileged opportunity to meet the families and the fans who have been directly inspired and supported by the UK Garrison.

The film will reveal the wide variety of people who are inspired to join the UK Garrison, from all works of life with many different backgrounds and occupations. For these individuals, being "Heroes of the Empire" is their true identity.
The teaser looks emotional and interesting.  Check it out below.