Star Wars: Galaxy of Adventures Debuts New Poster and First Three Episodes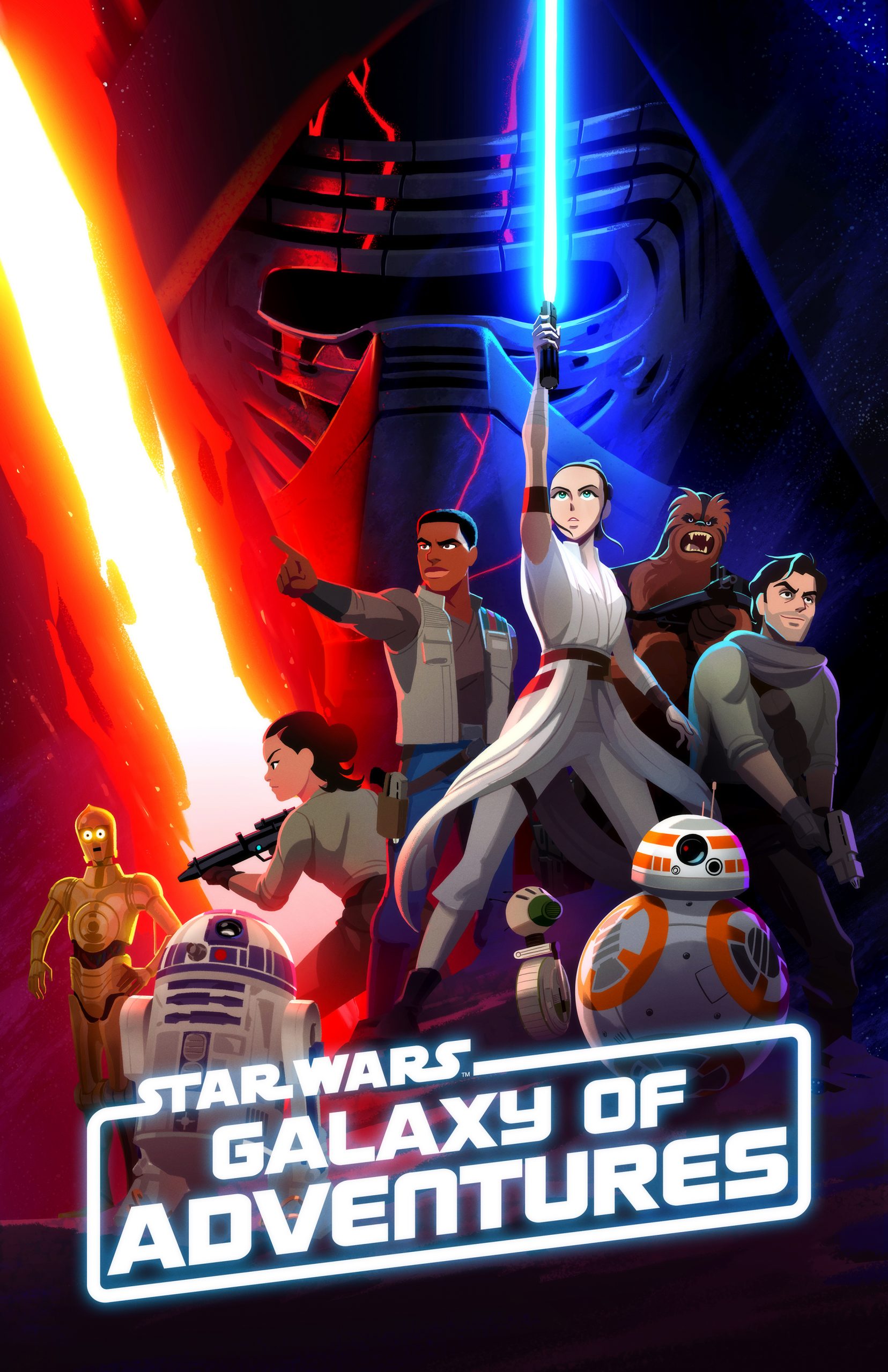 Star Wars: Galaxy of Adventures made a most welcome return to the Star Wars Kids YouTube channel this morning. With the conclusion of the Skywalker saga behind, the animators have turned their focus to highlighting some characters and moments from the sequel trilogy. These videos are a great way to introduce younger viewers who might not be ready for some of the more intense moments the actual films. These videos are very digestible and fans of all ages can enjoy some of their favorite moments from the sequel trilogy!
"Rey and Friends Vs. The First Order"
Rey, BB-8, Chewbacca, Poe Dameron, and Finn work together to defeat the First Order.
"Kylo Ren and Darth Vader – A Legacy of Power"
Kylo Ren follows in the footsteps of Darth Vader, wielding the awesome power of the dark side on a quest to dominate the galaxy!
And here's the third clip from earlier today:
"The Force Calls to Rey"
The Force calls to Rey as she embraces her destiny on a path to becoming a Jedi.
Also, here's the trailer for the second season in case you missed it:
Kyle Larson lives in Portland, Oregon. When he's not running trails, he's reading and writing.