Updated with Ford's Appearance on Live with Kelly and Michael. Harrison Ford Has Seen Star Wars: The Force Awakens and thinks "It's a Wonderful Movie"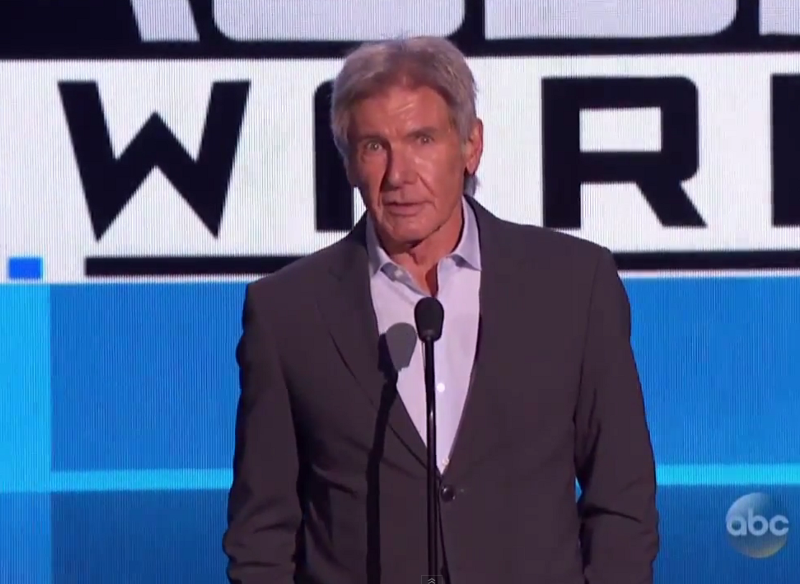 Harrison Ford was on Good Morning America today and while discussing the growth of Han Solo as a character and refusing to take the interviewer's bait to reveal any new information about the movie, he did reveal that he has seen the film and had this to say about the experience of seeing it on the big screen.
"It was great.  It's a wonderful movie, it's got great production values. It's a real big movie and I was delighted to see it."
Ford was in his best and most fun cranky old man form, but still managed to lay that praise on the new film while also discussing Han Solo, dismissing any knowledge of Facebook relationship statuses, and talking about the desire to do another Indiana Jones film.  Check out the entire interview below.
Update!
Harrison Ford also appeared on "Live with Kelly and Michael" today. The actor talked in greater details about the 2 accidents he's been part of from the past year: