UPDATE 2! Star Wars: Episode VIII Release Date Pushed Back to December 15, 2017! Avatar 2 Delayed More.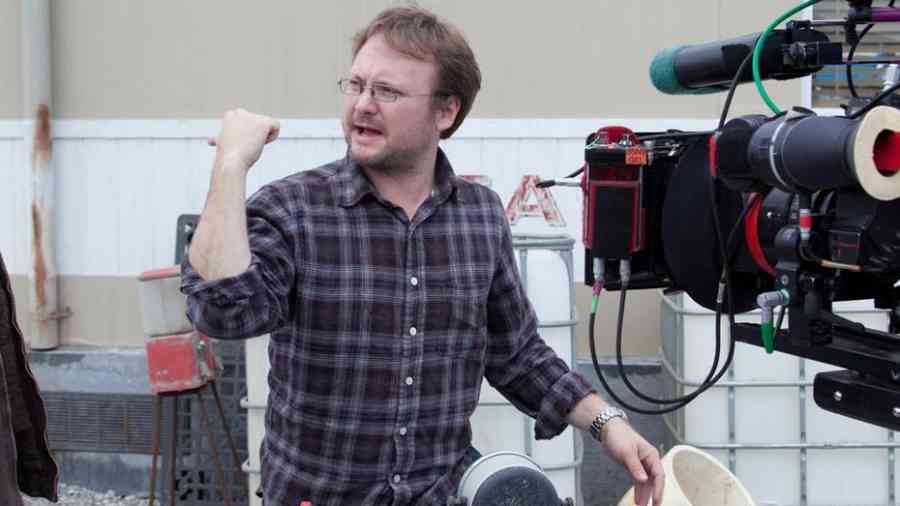 After the rumors about script rewrites and the delay of the start of filming for Episode VIII, comes a somewhat expected news that the movie has been pushed back for a December release.
The news was first reported by The Hollywood Reporter's Borys Kit:
STAR WARS: EPISODE VIII release date change! Movie is pushed back 7 months, moving from May 26, 2017 to Dec. 15, 2017.

— Borys Kit (@Borys_Kit) January 20, 2016
You probably remember that the initial plan was Episode VIII to be released in December as The Force Awakens. Later the studio decided to move the date to May, a month which has a special meaning to all Star Wars fans. Pushing back the movie to December again is not bad news at all. They did the same with TFA and it worked really well. And we've seen that the Christmas Holiday box office could be very tempting. It's always better to delay a movie instead of rushing it.              
UPDATE!        
Some more interesting comments by Borys Kit, supporting the report from a few days ago that they do rewrites wanting to focus more on the already known characters from TFA (Poe, Finn and Rey):        
Principal photography to start in London next month. — Borys Kit (@Borys_Kit) January 20, 2016
Obviously the December date worked out very (very) well for them but I've also heard they are rewriting the script.

— Borys Kit (@Borys_Kit) January 20, 2016
I've heard from several sources the rewrites are positive, based on audience reaction to the new characters. People loved them. — Borys Kit (@Borys_Kit) January 20, 2016
So strongly. And Lucasfilm was surprised at how well they were received, according to several sources.

— Borys Kit (@Borys_Kit) January 20, 2016
STAR WARS: EPISODE VIII will now go up against Steven Spielberg's READY PLAYER ONE. Will that flick move to get out of the juggernaut's way?

— Borys Kit (@Borys_Kit) January 20, 2016
And here's the official press release from StarWars.com:
Today, Disney and Lucasfilm announced that Star Wars: Episode VIII, originally scheduled for release in summer 2017, will now debut on December 15, 2017.

The move follows the extraordinary success of Star Wars: The Force Awakens, which was the first Star Wars movie to premiere outside the traditional summer blockbuster window and smashed numerous records, including biggest domestic and global debuts of all time as well as the biggest domestic second and third weekends, en route to becoming the highest grossing domestic release of all time with over $861.3 million and the third biggest global release ever with $1,886.7 billion.

Written and directed by Rian Johnson, Star Wars: Episode VIII is currently in preproduction and will begin principal photography in London next month. Kathleen Kennedy and Ram Bergman will produce and J.J. Abrams, Jason McGatlin, and Tom Karnowski will executive produce. Stay tuned for exciting updates in the coming weeks.
UPDATE 2!
Many people were concerned that moving Episode VIII to December 2017 would put the movie in direct contention with the long-anticipated sequel to the highest grossing movie of all time – Avatar. The initial plan was Avatar 2 to be released on Christmas 2016. Later the project was moved back one year, and now new information has been revealed that Avatar 2 will not be ready for December 2017. From The Wrap:
"Avatar 2," the first of three sequels to director James Cameron's 2009 3D sci-fi blockbuster, will not be ready in time for its planned Christmas 2017 release via Twentieth Century Fox.

The studio on Thursday declined comment on the delay, which individuals with knowledge of the situation confirmed. There is no new release date set for the movie, or word on the two other sequels, which Fox had planned to release in the same holiday corridor in 2018 and 2019.

It's telling that the studio has never penciled in an official release date for "Avatar 2." But as recently as last month, Cameron said a 2017 release was on track, and Fox chairman-CEO Jim Gianopulos said the same last summer after visiting the director in his offices in New Zealand.

Another tipoff that the plan to release "Avatar" at Christmas 2017 was in jeopardy came Wednesday, when Disney shifted "Star Wars: Episode VIII" to Dec. 15, 2017. It's hard to imagine Disney CEO Robert Iger and "Star Wars" producers Kathleen Kennedy would shift their movie to that date, and re-calibrate the massive Disney marketing machine, unless they were virtually certain they'd have the season — and the pick of IMAX screens — to themselves.
As you can see there are no coincidences here. I am pretty sure Disney knew exactly what they were doing by moving the movie on Avatar's spot. This is definitely the right thing to do. Having a new Star Wars movie just 5 months after the previous one was a bit too much, especially for the general audience, who could very easily be confused. We have to accept that from now on Christmas will be the Star Wars season. It feels home already.
And it appears Rian Johnson is fine with this as well:
— Rian Johnson (@rianjohnson) January 20, 2016