The Star Wars Show: Secrets Of Rogue One Explained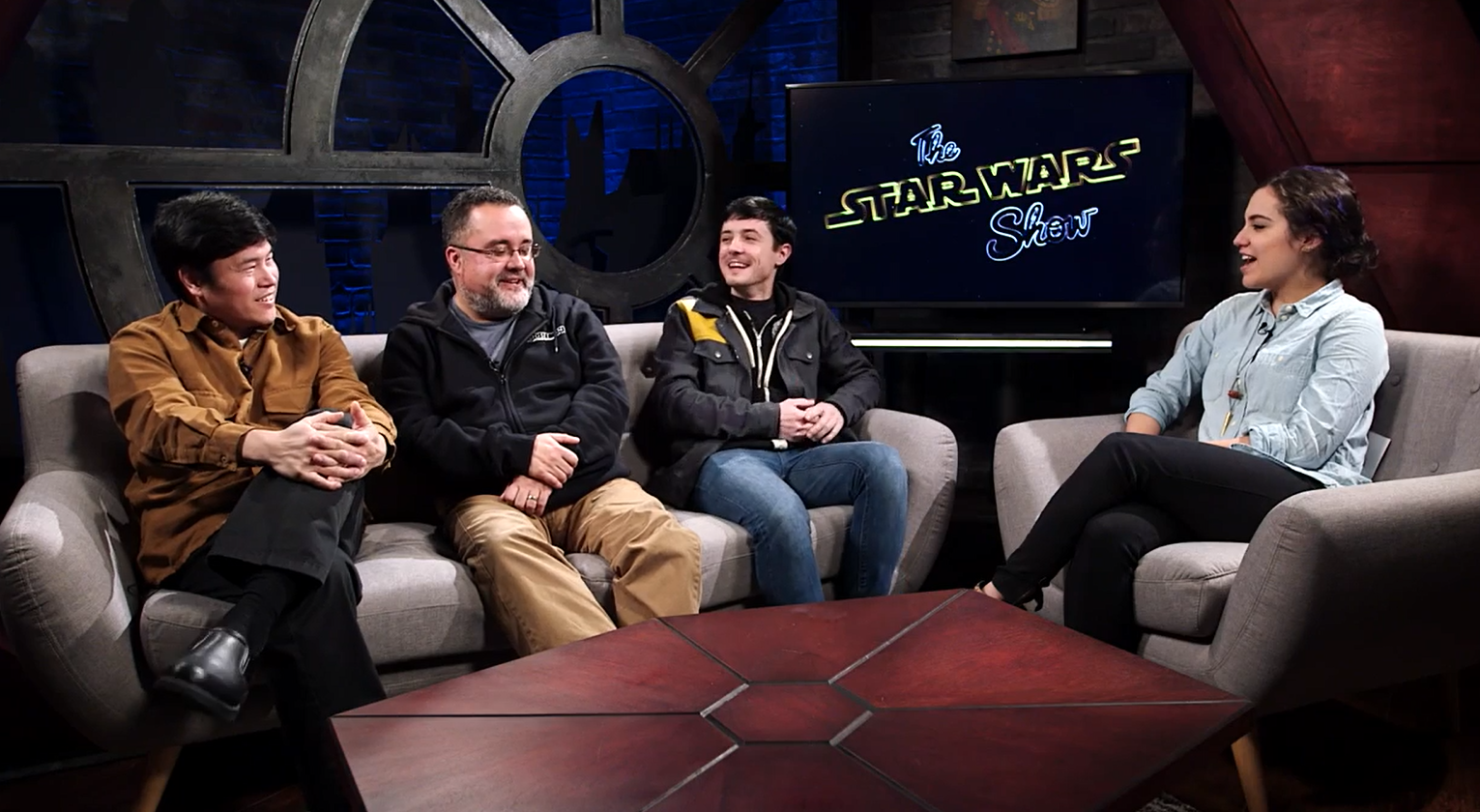 Today on The Star Wars Show:
Leland Chee, Pablo Hidalgo, and Matt Martin of the Lucasfilm Story Group share Rogue One secrets, a few Rebels Easter eggs,  production details and more with show host Andy Gutierrez. It's an episode you won't want to miss!
Highlights Include:
The story behind Chopper and his cameo appearance in 'Rogue One'.
Pablo shares details on how two 'A New Hope' X-Wing fighter pilots made their  startling return in 'Rogue One'.
A special ship seen in 'Return of the Jedi' returns to the big screen.
How could have Ponda Baba and Dr. Cornelius Evazan escaped Jedha's fate?
The Story behind the use of The Guardians of the Whills in 'Rogue One'.
Why is the Death Star upside down in R1? Pablo explains.
Check out more of The Star Wars Show on YouTube here.