Harrison Ford Answers Questions from Conan Staffer and Superfan to Hilarious Results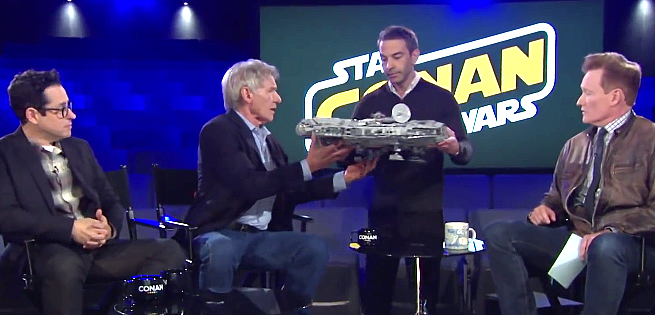 The Force Awakens may be out and Harrison Ford's whirlwind press tour dying down, but he didn't give up one last shot to give us yet another unforgettable interview appearance.
The interview on Conan with JJ Abrams and Harrison Ford features a Conan staff member and Star Wars memorabilia collector hitting up Ford with a hilariously minutiae focused question and a unforgettable autograph signing.  I won't spoil the rest.  Its classic Ford and worth the watch.