60 Minutes Overtime Reveals Opening Music to Star Wars: The Force Awakens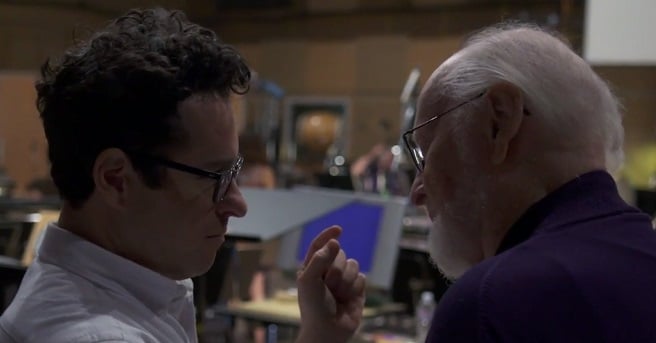 As an accompaniment to the 60 Minutes feature on The Force Awakens that aired tonight, CBS also released some additional interviews with those responsible for the story on their website through the online feature 60 Minutes Overtime.  There is a good amount of additional info and insight in the piece, but chief among them is the reveal of the music that will play directly after the Opening Crawl at the beginning of the film.
The piece is on the quiet side.  Something more akin to Empire Strikes Back or Attack of the Clones than the bombastic beginnings of A New Hope or Revenge of the Sith.  And of course knowing how the movie opens invites the mind to speculate as to what images will accompany that music after those yellow letters fade off into space.
Watch the video below to hear the piece as well as Abrams' take on working with Lawrence Kasdan and a bit of new footage from the editing bay of Rey and BB8 on Jakku.
Click the link to watch the video: 60 Minutes Overtime