Star Wars may not be done with Skellig Michael Yet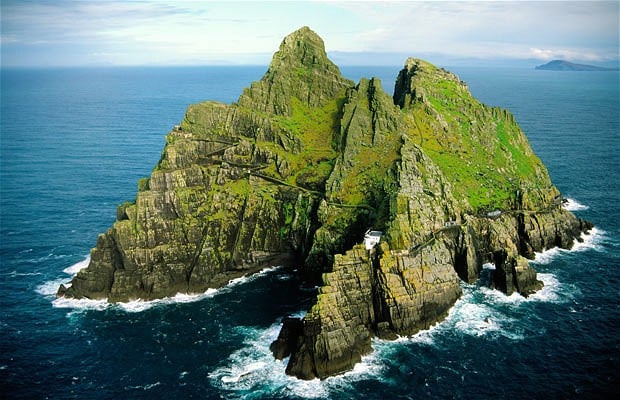 A new report from the Irish website Independent.ie is stating that Lucasfilm may apply for permits for another round of filming at Skellig Michael in 2016. The website's report indicates that although the production was forced to scale back production plans to secure their second round of shooting that occurred last month, the location has been deemed important and appealing enough that they may be back for another round early next year.
Skellig Michael's "mystical ambience" is what set it apart as a perfect hideaway for Jedi Knight Luke Skywalker – and it's likely the crew could return next year.

Newly released documents show that Lucasfilm indicated they may apply for permission to film there between January and May 2016 for the sequels to 'Star Wars: The Force Awakens'.
Judging from the proposed time frame of those permits, it would seem highly likely that the filming would be for addition shooting or early re-shoots for Rian Johnson's episode VIII, barring an unlikely visit for Rogue One. Either way, with a potential third visit to Skellig Michael on the horizon, whatever planet the scenic island is standing in for is likely to be an important one in the continuing saga.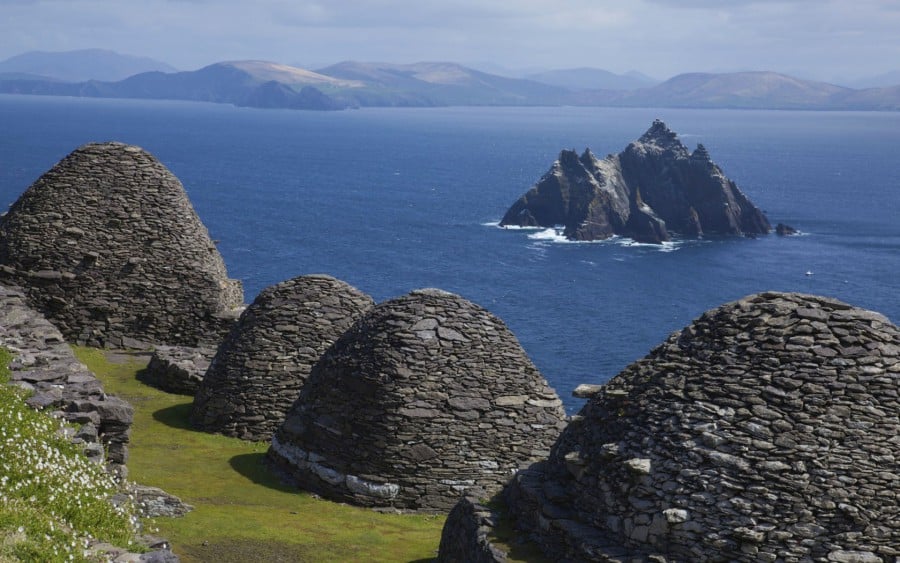 In a related report, another Irish site RTE Ten is reporting that the Star Wars production team quietly made a significant charitable donation to a local lifeboat service after the recent filming.
The Star Wars empire returned to The Kingdom recently to shoot scenes for the second instalment in the rebooted space opera and they've said a big thank you to the locals – producers of the movie have donated €10,000 to Valentia lifeboat.

Speaking to local newspaper Kerry's Eye, Valentia Lifeboat operations manager Richard Foran said: "It was a complete surprise. But I think the lifeboat came to their minds because of what they were doing."
The film production is said to have done this quietly with a request for little publicity.   As we reported a few months back, Lucasfilm made a similar move during the first round of filming for The Force Awakens when they sponsored a scientific survey of the birds who make Skellig Michael their home in order to offset the disruption their filming caused. It's good to see Lucasfilm is being responsible and showing great gratitude for being able to film on such a unique and interesting location.
Thanks to Terence Mulvey for the heads up.