The Force was strong in New York on Saturday as the authors of the Journey to Star Wars: The Force Awakens publishing project shared some inside information on the creation of their stories, as well as some details on some upcoming tales leading up to The Force Awakens and what to expect following the film's release.  Hit the jump to read more…
Joining the panel were Michael Siglain (various Star Wars young reader books), Jason Fry (Weapon of a Jedi, Moving Target), Greg Rucka (Smuggler's Run, Shattered Empire), Claudia Gray (Lost Stars), Chuck Wendig (Aftermath), Adam Bray (Star Wars: Absolutely Everything You Need to Know, Ultimate Star Wars), and Pablo Hidalgo of the Lucasfilm Story Group.
Some of the most interesting comments from the panel came from Hidalgo as he shed a little more light on what to expect regarding the future of the ever expanding Star Wars universe, specifically in the post-ROTJ / pre-TFA era.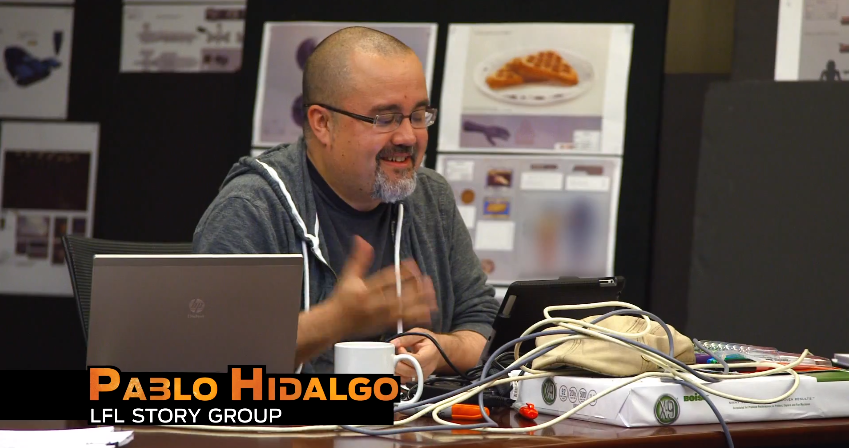 According to Hidalgo, once the storyline of TFA was solidified, they sat down and mapped out the story between Return of the Jedi and The Force Awakens with the story being the most solid immediately following ROTJ and right before TFA, with everything else left loose to allow the greatest creative freedom possible down the line.
He also stated that the 30-yr story between VI and VII is based on notes from George Lucas himself, the world building done by Michael Arndt, as well as some ideas Johnson wants to explore in VIII.
Hidalgo also encourages everyone to read the Journey to Star Wars: The Force Awakens books a year from now, as much more will come to light after having seen the film.  He also assured readers that once TFA comes out, future waves of publishing will deal with the big three.
This is encouraging for those who were disappointed at how little the recent novels dealt with the beloved characters.  This was obviously intentional to leave as much mystery as possible intact concerning these characters as we approach Episode VII, but rest assured, these stories have not been ignored or forgotten.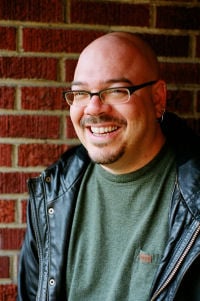 Greg Rucka also teased a little about what to expect in the final issues of his four-issue comic series Shattered Empire, promising some "fun stuff" between Shara, Leia, and the new Queen of Naboo in issue #3, and an appearance by Luke Skywalker in issue #4.
He compared Luke post-ROTJ to Qui-Gon Jinn in The Phantom Menace, always at peace, even in the face of conflict.  He cites Qui-Gon's meditation scene during his duel with Darth Maul as a big inspiration for his writing of Luke's character in the comic.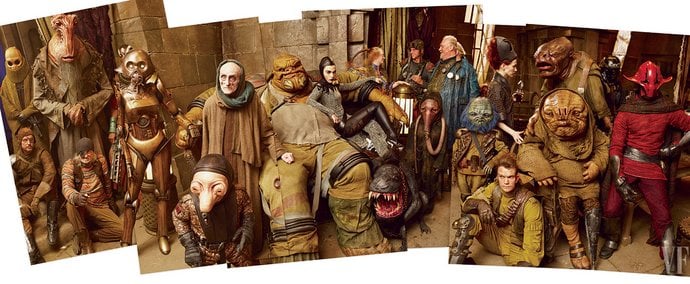 Along with some talk from the authors about their already published works, we also got some details on some upcoming short stories and novels.  A few of the short stories are actually based on the Vanity Fair photo (above) which goes to prove that everything Lucasfilm has been doing in the media is a part of their overall marketing strategy.  Nothing is by accident and everything is intentional.  Here is a list of some of the upcoming stories:
"The Perfect Weapon" by Delilah Dawson is an e-short story, to be released in November, which focuses on Bazine (the woman in the middle in black).
"Bait" by Alan Dean Foster is a Star Wars Insider short story, to be released in the December issue that will focus on the character Bazine is sitting on, called "Grumgarr".
Some other short stories include "High Noon on Jakku" (a western), "All Creatures Great and Small" (a fable), "The Face of Evil" (a horror story), "The Crimson Corsair and the Lost Treasure of Count Dooku" (a pirate tale) by Landry Walker and will be released on December 1st.
The panel also announced Star Wars: New Republic: Bloodline by Claudia Gray, a story that is set 6 years before The Force Awakens, to be released in the Spring of 2016.  According to a tweet by Claudia Gray (below), this story is not a sequel to her previous novel Lost Stars.
To clarify: NEW REPUBLIC: BLOODLINE is not a sequel to LOST STARS. Totally different books/characters/story. Set 6 years pre TFA!

— Claudia Gray (@claudiagray) October 10, 2015
We also got the titles for parts two and three of the Aftermath trilogy by Chuck Wendig, Aftermath: Life Debt (summer 2016) and Aftermath: Empire's End (2017) respectively.
There is definitely a lot to look forward to in the written world of Star Wars in the days ahead.  What are you most excited about?  Share your thoughts below.
Jordan Pate is Co-Lead Editor and Senior Writer for Star Wars News Net, of which he is also a member of the book and comic review team. He loves all things Star Wars, but when he's not spending time in the galaxy far far away, he might be found in our own galaxy hanging out in Gotham City or at 1407 Graymalkin Lane, Salem Center, NY.