UPDATE 2! Star Wars: The Force Awakens Global Toy Unboxing Event. Sphero BB-8 Revealed and Many More!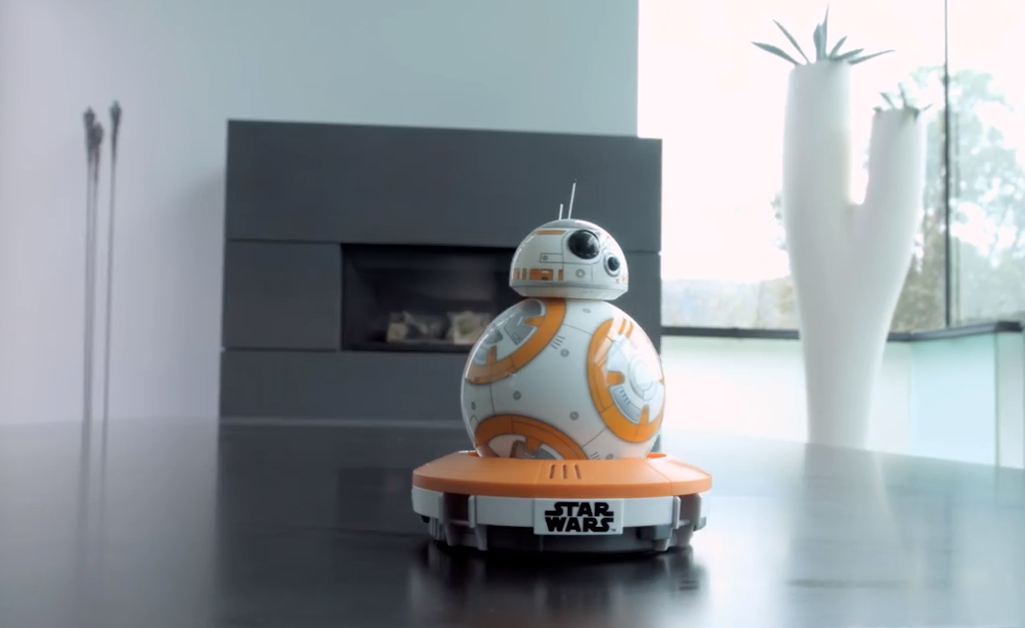 Force Friday is almost upon us!  Are you ready?  More importantly, is your pocket book ready?
The Star Wars Youtube channel kicked things off last night with a live stream of the event beginning in Sydney, Australia where three lucky kids got to open the Bladebuilders build-your-own lightsaber.  Soon after we got a look at Poe Dameron's X-Wing in L.A. and then we caught a glimpse of the 31″ Kylo Ren and First Order Stormtrooper figures in Tokyo giving us the first detailed look at Kylo Ren's helmet.
At 3:00 a (GMT) we were treated to a special unboxing event in Seoul, South Korea where we got our first look at Lego's take on Poe's X-Wing.  I was able to get some screenshots of the unboxing…
Click here to watch the live stream of the event.
UPDATE!
More images from the 18-hour live unboxing event (some images courtesy of IGN)!


Sydney, Australia
Tokyo, Japan
Madrid, Spain
Berlin, Germany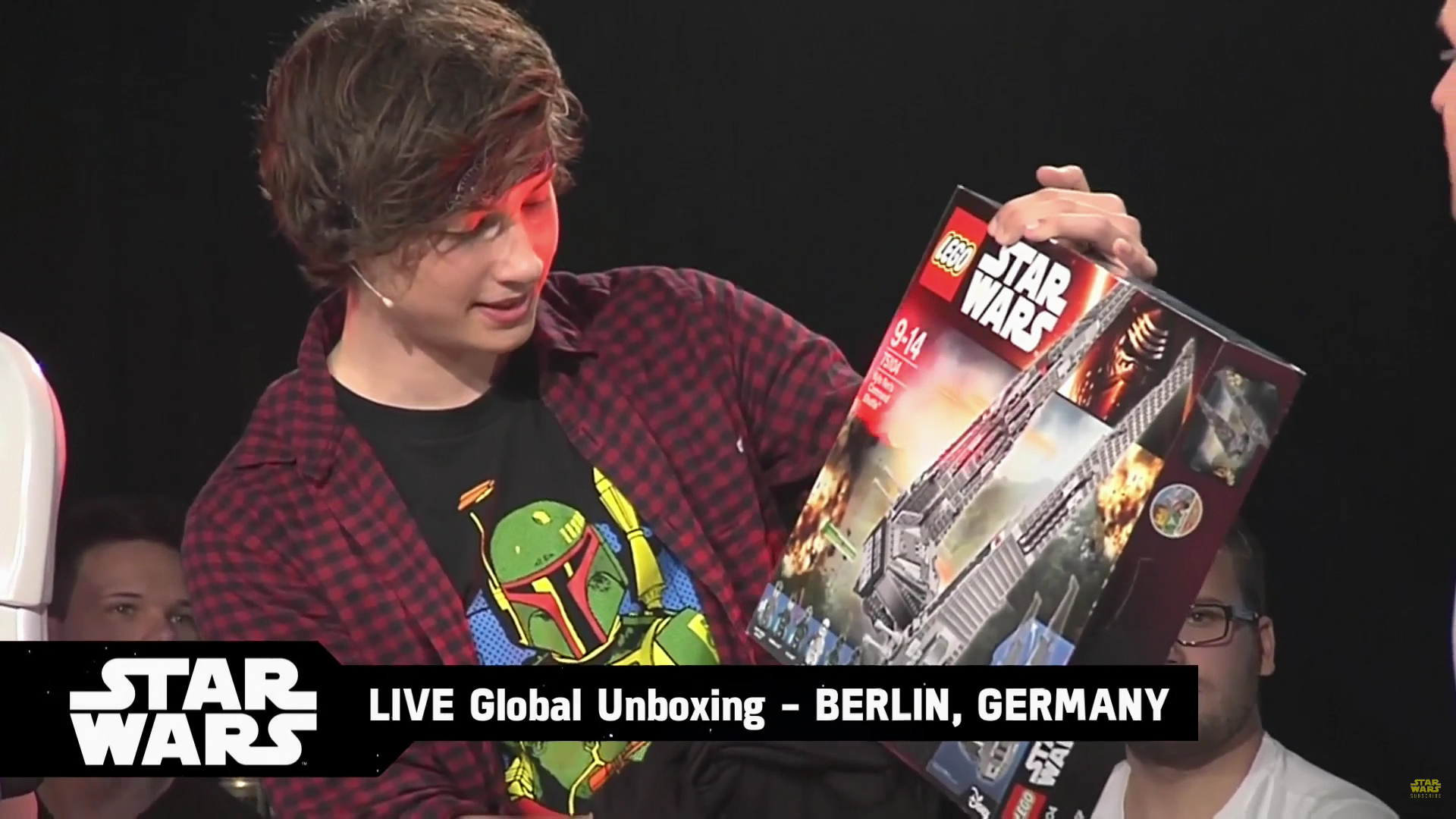 Cape Town, South Africa
Hong Kong, China
Los Angeles, CA, USA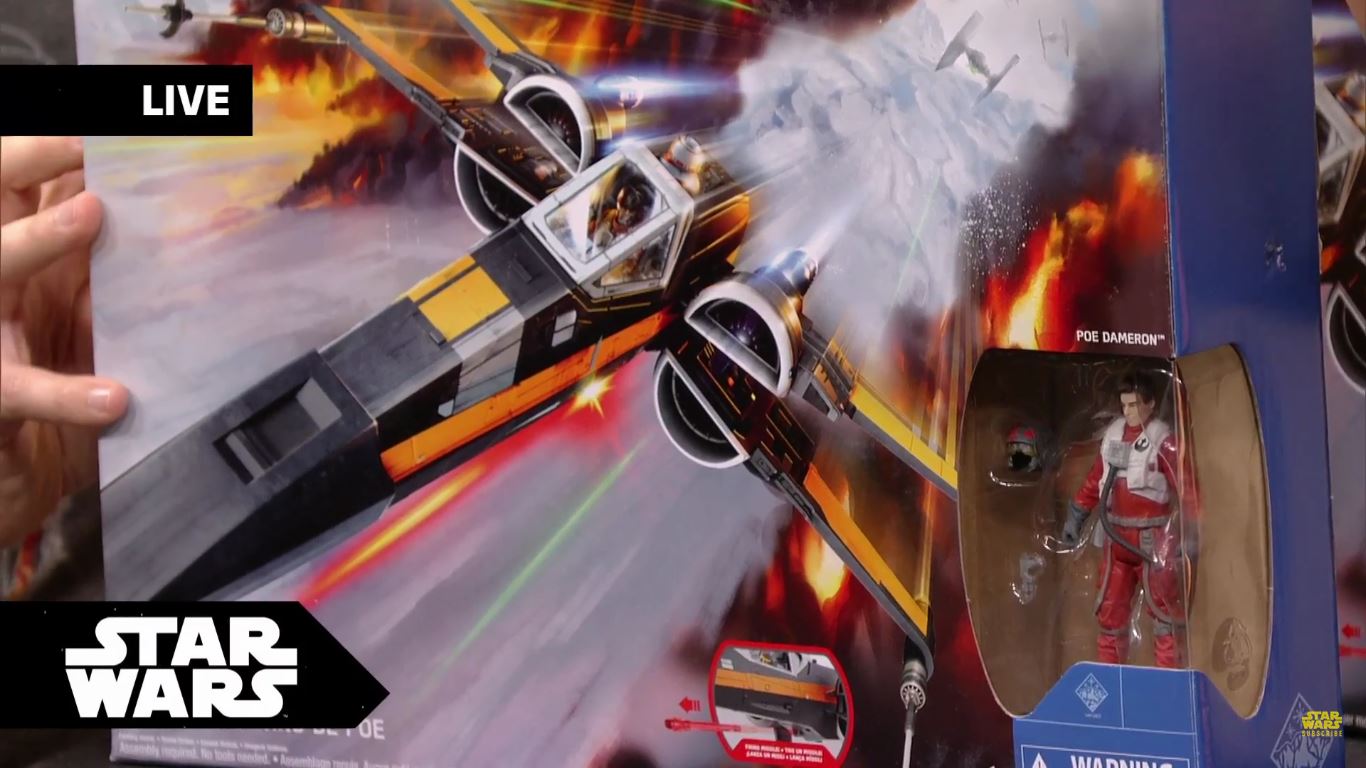 Paris, France
London, England
And just in case you're disappointed with all this plastic and are looking for something a little more hardcore…well they've got you covered…Check out the Disney Store exclusive highly detailed and poseable elite Die-cast figures!
And every child should have one of these…
Check out IGN's article for more images and detailed descriptions of  the new toys.
UPDATE 2!
And the biggest reveal is a LEGO Millennium Falcon and Sphero BB-8. Check out this incredible little fella, operated by your phone:
LEGO Millennium Falcon has been revealed, featuring two brand-new Star Wars characters: http://t.co/t0fknwlbKypic.twitter.com/Fp9jNuhwd1

— IGN (@IGN) September 3, 2015
The new @starwars app controlled #BB8 is as cool as it gets. Who is getting one on #ForceFriday!? pic.twitter.com/16H09AkxmU — Good Morning America (@GMA) September 3, 2015
#bb8 #bb8 #bb8 #bb8 #bb8 pic.twitter.com/VqE7Y31fWa

— Anthony Carboni (@acarboni) September 3, 2015
Jordan Pate is Co-Lead Editor and Senior Writer for Star Wars News Net, of which he is also a member of the book and comic review team. He loves all things Star Wars, but when he's not spending time in the galaxy far far away, he might be found in our own galaxy hanging out in Gotham City or at 1407 Graymalkin Lane, Salem Center, NY.