JJ Abrams Talks Subduing His Inner Fanboy with ABCNews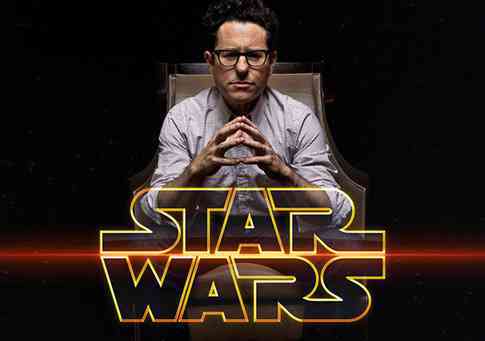 ABC News has a feature up discussing the process of making Star Wars: The Force Awakens with JJ Abrams.
There isn't a ton of revelatory material in the piece, but it does provide a fascinating glimpse into the mindset required for a professional filmmaker going into a property such as Star Wars but coming with the background of a fan. Abrams also provides more comments on what made him accept the job, his approach to the film, and working with the original cast.
Abrams on resisting his inner fan:
"That was a constant in the production of the movie: moments where we would all look around and realize what we were doing and gasp a little bit and then dive back in," Abrams said in a recent interview before ducking back into editing. "When you're on the set of the Millennium Falcon or staring into the eyes of C3PO giving direction, it's pretty easy to have that fanatic part of you bubble up. But our job was to be there to tell this story, not to be a fanboy."
Abrams elaborates on previous comments about what drew him to the film:
"She and I were talking about what this world would be, this universe, nearly 40 years after Episode Six and the idea that these characters would have lived on. And yet there would have been this new generation that may not know at all who these characters were, or had heard of them but not necessarily believed that they were real," says Abrams. "It felt like such fertile ground."
Abrams discusses working with the original cast:

"What was incredible from my point of view was how apparently easily they flipped back into these roles," says Abrams. "I knew for a fact, for example, that Harrison Ford was going to be in this movie, but I couldn't be certain that Han Solo would be. Meaning, I hadn't seen Han Solo return after nearly 40 years, either. And it wasn't until we got on set that I got my answer. It was a remarkable thing to see how effortlessly Harrison Ford became Han Solo again."
Find the entire article at ABCNews