Star Wars Rebels: Season 1 Blu-Ray….OUT TODAY!!!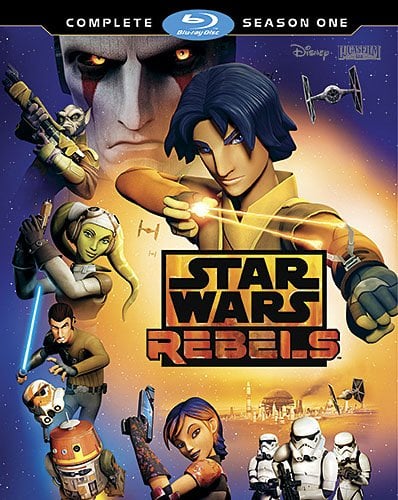 Well, Rebels watchers…this is it!! Today is that day that you too can own the entire first season of Star Wars: Rebels on Blu-ray!
It's here Rebels fans, and it's now time to settle in for that entire Season 1 marathon before Season 2 premiers on October 14th.
Starting today, we can now review, relive, and get a non-stop run of the first season of how the Ghost crew got together, dealt with their personal issues, and blasted through some insane scenarios.
However keep in mind that the clock is ticking so you're going to need to watch it soon, as Season 2 premiers October 14th…that's just six short weeks!