The LEGO leaks just keep on coming! Images of new figurines of Rey and other characters have leaked out from Mexico.
*images removed at the request of LEGO
The first set of figurines come from an eBay sale – including ten Snowtroopers and ten Firetroopers. The designs of the toys match the costumes shown at Star Wars Celebration Anaheim.
Not much else left to talk about here, so let's move on to the good stuff – an updated figurine of Rey and a completely new pair of characters, which was uploaded to Imgur.
Rey's facial expression in this picture looks much more like the same one from the recent vehicle leaks than the one leaked earlier in the month. However, it should be noted that the costume and the mask are both the same between each versions, so the one at the top was most likely a prototype.
The other two figurines are of interest, so let's make a few educated guesses on them. I have no doubt that the one on the left is a First Order gunner. Although it appears to be easy to miss amongst the crowd, it looks as though you can see a character with this helmet in the background of the "rally" scene in the second teaser (standing right beside a TIE fighter).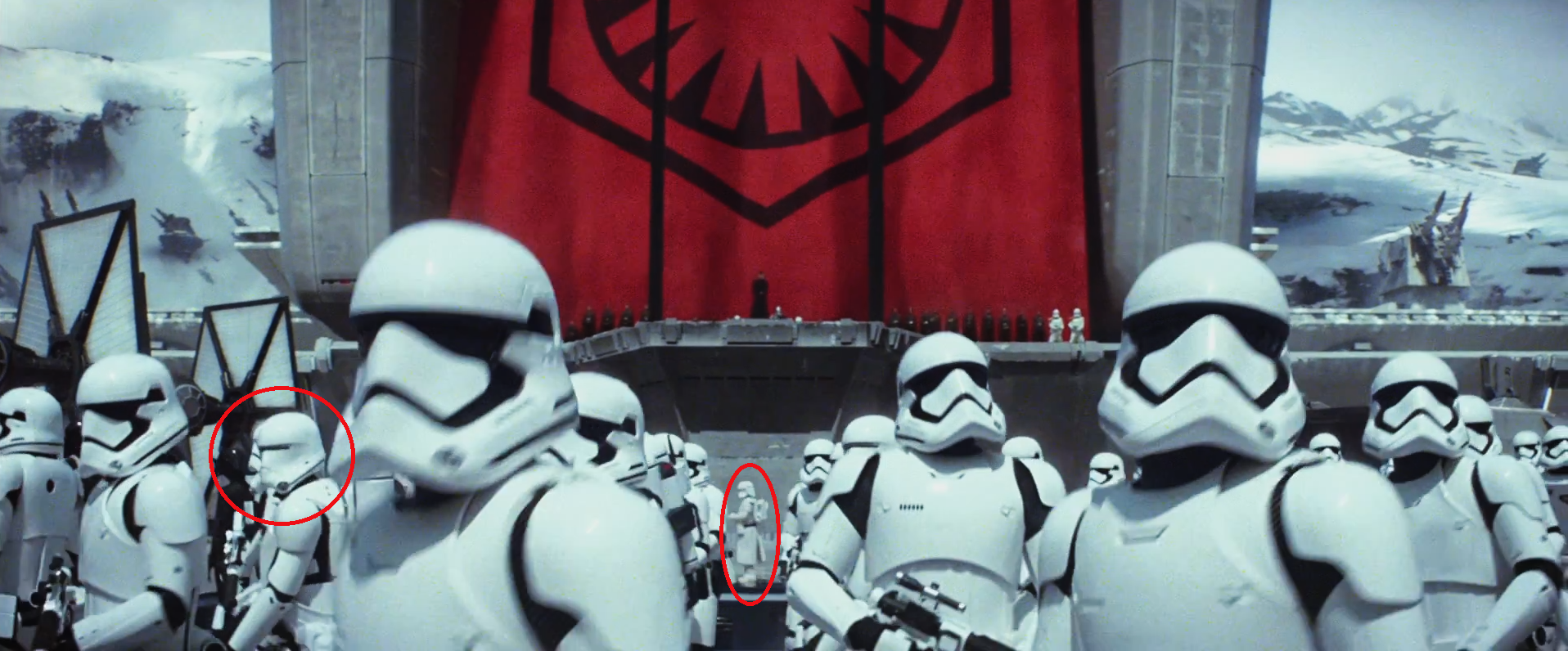 The other one is of more mysterious to me, as the character could effectively be anybody. The character's outfit of resembles the outfit of the 2012/2013 iterations of the "Rebel Commando" figurine, so it makes me think that this character is not affiliated with the First Order. In fact, I think it's most likely a "generic" character or a supporting character of some kind. If I had to guess, though, I would think that the character might have something to do with the person standing in the middle of the image below, if only because of the way the figurine's goggles look in comparison to the ones on this real costume.
Stay tuned to Star Wars 7 News for coverage on leaks and rumors as they pop up.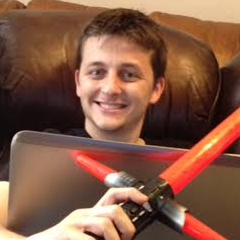 Grant has been a fan of Star Wars for as long as he can remember, having seen every movie on the big screen. When he's not hard at work with his college studies, he keeps himself busy by reporting on all kinds of Star Wars news for SWNN and general movie news on the sister site, Movie News Net. He served as a frequent commentator on SWNN's The Resistance Broadcast.