UPDATE! Two Blu-Ray Giveaway – A John Williams Celebration. And the Winners Are…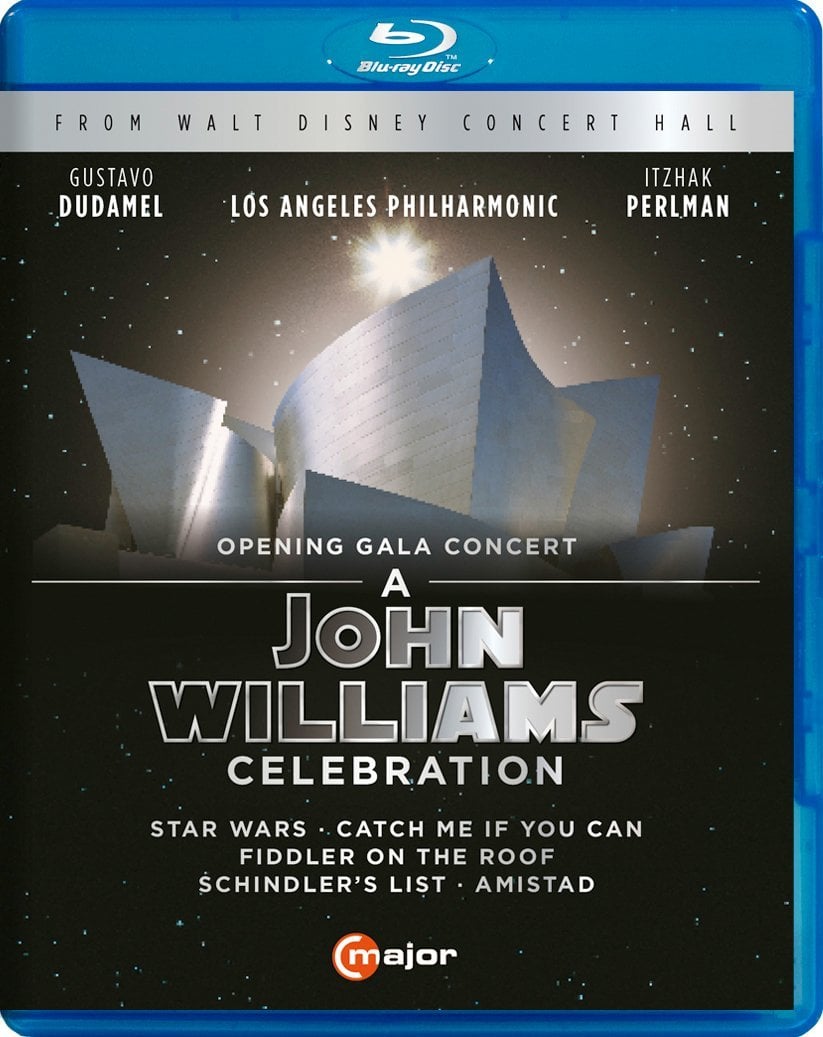 On June 30th, C Major will be releasing A John Williams Celebration on Blu-ray and DVD and we're giving two copies away!
This performance by the Los Angeles Philharmonic at the Walt Disney Concert Hall in California was conducted by Gustavo Dudamel as a loving tribute to the musical icon. Featuring music from Star Wars, Jaws, Catch me if you Can, Schindler's list and many more, the just under 2 hour performance is sure to be a great treat for any fan of Williams' music. The Blu-Ray/DVD also features interviews with Williams himself, Violinist Itzhak Perlman, and conductor Gustavo Dudamel.
A description from the manufacturer:
For the 2014/15 Opening Night Concert and Gala, the Los Angeles Philharmonic paid loving tribute to composer John Williams, long a champion and close friend of the LA Phil. Gustavo Dudamel, an awestruck fan of the musical icon, led the orchestra in a crosssection of Maestro Williams' matchless canon. Featuring Itzhak Perlman with a very special musical performance of pieces from Schindler's List as well as the Cadenza and variations from Fiddler on the Roof. Jazz elements will fill the air during Escapades from Catch Me if You Can, and may the force be with you during the iconic tunes from Star Wars.
The rules for the contest are simple. Just fill in the form below and make a post in the comments section, with your thoughts on the question "Would you prefer that John Williams have also scored the Anthology movies?"
The contest ends on June 28. The Blu-Ray is region free and all our readers can participate!
a Rafflecopter giveaway

Special thanks go to our friends at naxosusa.com for supplying these fabulous blu-ray copies for our readers!
UPDATE!
And the winners are: Paul S. from the UK and Ryan B. from the US. We've already contacted the winners for their prize.
For the rest of you, the Blu-Ray is out now and you can order it from Amazon.com or your local music store.