SW7N Review: Marvel's Darth Vader #7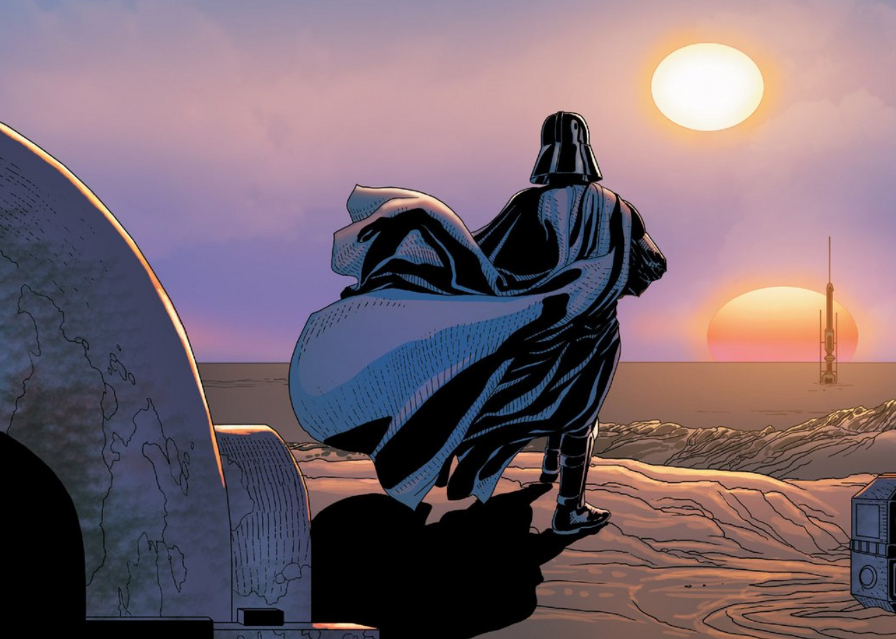 Issue seven of Marvel's comic book series Darth Vader is out now. Check out our review after the jump.
Excerpt from the review:
This week we begin a new Darth Vader arc. Make sure to keep that in mind or you may find yourself a bit confused.
The Dark Lord's attention is now fixed on Luke Skywalker, as we saw at the end of issue #6. We find him and his new sidekick back on Tatooine at the remains of the Lars moisture farm. The pieces of what Obi-Wan Kenobi did to protect Luke for so many years are falling into place for Vader.
This is a very interesting angle that Kieron Gillen is taking. Vader is using the echoes of the Force to put together what happened with Luke. At the Lars home Vader feels the pain Luke felt when he discovered the charred remains of his adopted family. Vader is also able to put together what happened when Luke encountered Boba Fett at Obi-Wan's hut.

For the full review join our host Kyle in The Cantina.
You can order a digital copy at Marvel.com or at Comixology.com, or visit the nearest comic book store.