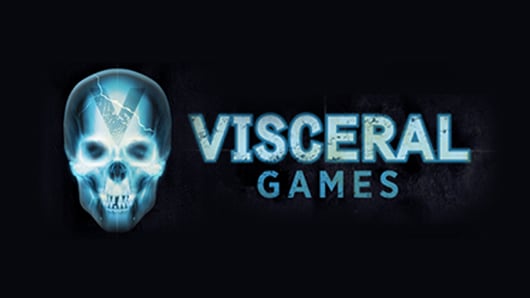 While Electronic Arts will keep their Star Wars focus on Battlefront at this year's Electronic Entertainment Expo (E3), there is still no official word on Visceral's new Star Wars game. Back in January we first revealed that Visceral's game will focus on the adventures of a young-ish Han Solo (HERE). Later Visceral backed up our report with some hints posted on Twitter (HERE). Now another worker at Visceral Games has posted even more hints about the game…
For a while now, the Visceral staff have mentioned being very excited to reveal the game in the near future, creative director Amy Hennig and co-writer Todd Stashwick wearing some memorabilia that many would associate with a certain scoundrel. Well, it looks as though they aren't the only ones with Han on the mind – game director Scott Warner has taken to posting a number of images of the character, the Millennium Falcon, and even the character's famous archnemesis on a weekly (sometimes more) basis. Here are a few of the more notable ones he's posted in the past month or so:
This is where the fun begins. #StarWars @VisceralGames pic.twitter.com/Bhrxexl5nb

— Scott Warner (@scottfeed) May 15, 2015
"Chewie, we're home…" #StarWars #Mercenaries #hansolo pic.twitter.com/ESFHvHR0jF — Scott Warner (@scottfeed) May 17, 2015
We've got it where it counts, kids. @VisceralGames #starwars pic.twitter.com/wXfWU74EFc

— Scott Warner (@scottfeed) May 22, 2015
Boba Fett @VisceralGames doing a little reconnaissance on the nearby Oracle HQ. #starwars pic.twitter.com/bB9oXsfCIj — Scott Warner (@scottfeed) May 29, 2015

Quick note about the gameplay screenshot – that's not from the new game, it's from Mercenaries: Playground Of Destruction, which had a hidden Han Solo model that you could access by means of a cheat code.
The most important tweet sent by Scott Warner was the following image of a TIE fighter model:
We need an animation engineer to come work with us @VisceralGames We're an awesome team! http://t.co/fah22cO84M pic.twitter.com/d3WCXU43MQ

— Scott Warner (@scottfeed) June 5, 2015
The last image is particularly interesting. While one could easily presume the model is from DICE's game, and that he's using the image for demonstrative purposes, it could mean that the many Star Wars fields of Electronic Arts may be sharing assets. Or, at the very least, that they have enough work done on the game that they have complete models – like the TIE fighter – floating around.
At this point, I'm sure very few people doubt that Han Solo is going to be the focus of this game. The increased frequency at which these tweets are being made could suggest that a small, more official reveal of the game is in order – and that E3 would be the place to unveil it. Remember that the same source who told us that the game will be about Han Solo, also told us that the game will make a debute at this year's E3. While I'm not expecting a huge announcement, but it seems like they might briefly mention the game after talking about Battlefront, or reveal some kind of footage or a teaser trailer.
Something that also is worth mentioning is a small note on Visceral's job posting on EA's website, which includes an interesting statement toward how far they're into development on the game:
The Next Visceral Gameplay Engineer will be joining our team at our Redwood Shores Studio to work on our new Star Wars project, currently in pre-production. As a member of our studio's Gameplay Engineering team you will work closely with engineers, designers and artists to develop game-play for our next AAA title.
That's right – the game is still in its pre-production phase after over 2 years. Most AAA games typically have a year-long pre-production phase, followed by two years of production and post-production. A lot of that time, presumably, is being spent to work on the story. If the standard AAA model is of any indication, the earliest we could see the final product would be in late 2016 – or, more realistically-speaking, in or the middle of 2017.
Special thanks to The Cantina user odmichael for bringing this to our attention.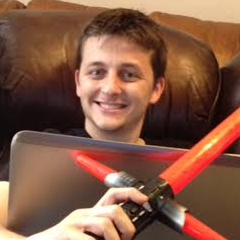 Grant has been a fan of Star Wars for as long as he can remember, having seen every movie on the big screen. When he's not hard at work with his college studies, he keeps himself busy by reporting on all kinds of Star Wars news for SWNN and general movie news on the sister site, Movie News Net. He served as a frequent commentator on SWNN's The Resistance Broadcast.