Star Wars: Rebels and The Cantina Forum Updates!
StarWars.com has updated its site with some Rebels news and we have a few announcements of our own after the jump!
First and foremost, StarWars.com has revealed that the premiere for Star Wars: Rebels: Spark of Rebellion has been moved up:
As the force grows stronger and Star Wars fans become more eager for the debut of the animated television movie Star Wars Rebels: Spark of Rebellion, Disney XD has moved up the debut by three days, to Friday, September 26 for verified users of WATCHDisneyXD.com and the WATCH Disney XD app for smartphones, tablets and connected TVs.

The new date will give verified WATCH Disney XD viewers a seven-day exclusive window to watch Star Wars Rebels before the global television debut Friday, October 3 (9:00 p.m., ET/PT in the U.S.) on Disney Channels around the world, ushering in the series beginning Monday, October 13 (9:00 p.m., ET/PT) on Disney XD.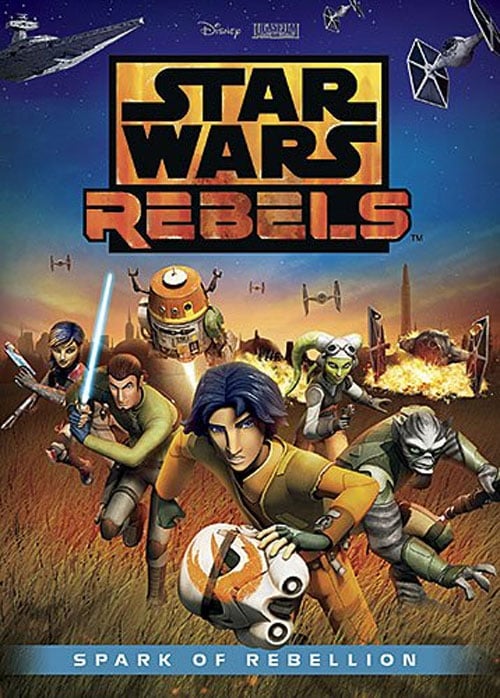 This only applies to people with access to these platforms and services. For the rest of us, we'll have to wait until Friday October 3rd at 9 PM. Speaking of which, be sure to join us in The Cantina for the Star Wars: Rebels: Spark of Rebellion Premiere Party. Watch the show and then join all of your fellow fans in discussing everything new and exciting about the latest entry into the Star Wars universe canon. The staff will be handing out a couple prizes to lucky participants, so be sure to check the official thread to find out what they are.
Also, starwarsnewsnet.com would like to proudly announce that we have just unveiled our latest development — Casino Cantina! Yes, fellow freaks and geeks, and Star Wars fans the world over. You can join us in The Cantina "Game Lounge" for a variety of gaming endeavors. It has just opened, so be sure to check it out as this is just the tip of the proverbial iceberg as we have much more planned for the future. AND if you're not already a member, What on Tatooine are you waiting for?! Hop to it and join the fastest growing Star Wars community on the internets! Be one of the brave, the proud, the scum and villainy that can claim they joined-up at the very beginning!
See you inside!