New Mobile Game Called Star Wars: Galactic Defense Coming Soon to iOS and Android.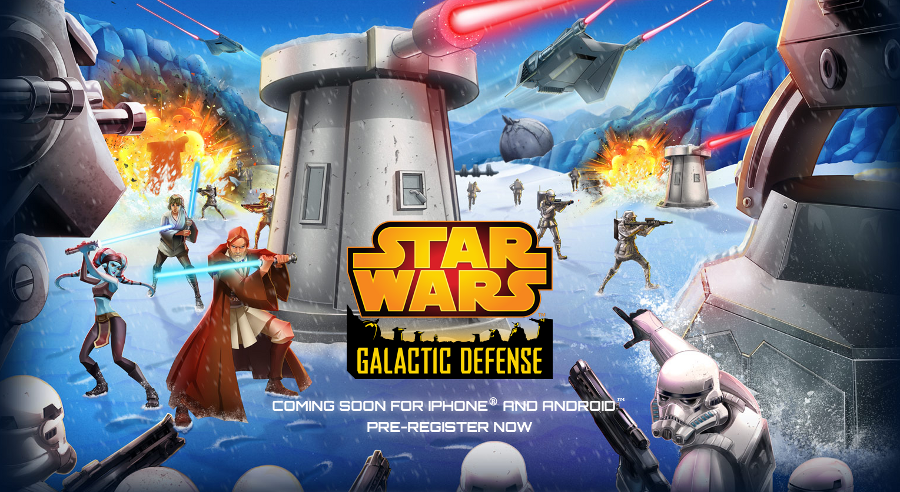 Lucasfilm and DeNA Studios join forces to bring you the latest free Star Wars mobile game – Galactic Defense. "The game propels the traditional tower defense genre into a galaxy far, far away by seamlessly blending iconic characters, adrenaline-fueled battles, and strategic gameplay into an exciting one of a kind mobile experience…"
The game features characters from the Prequel Trilogy, the Original Trilogy and even from the Clone Wars, which is really great. Get an inside look at the new mobile tower defense game, Star Wars: Galactic Defense. Coming soon to the App Store and Google Play. (Part 1)
You can pre-register at starwarsgalacticdefense.com and get free in-game rewards, such as Darth Maul, when you play the game after launch.