Fan Video Confirms Adam Driver's Participation in the Greenham Common Filming.
Potential Spoilers Ahead!
10 days ago we showed you a blurry picture from the Episode VII set at Greenham Common featuring a male actor in an X-Wing suit that had a striking resemblance with Adam Driver. That was a bit surprising considering that so far all the rumors about Driver were that he is playing a villain role in the movie. Now a newly posted fan video on youtube confirms that a "bloke named Adam" was indeed part of the shoot…
Special thanks to The Cantina member MagnarTheGreat for finding the videos and posting a transcript of the most important part.
From 0:22 min.
GUY 1: "We can see lightning units down there. What did the director say?"

GUY 2: "He said that 'I want a quick scene of him just running off the ship.'"

GUY 1: "And then he called the bloke Adam. So we're gonna have a look on the internet and see who in the cast is called Adam."
Well we already know who that fella is. Yep, the X-Wing pilot is indeed Adam Driver.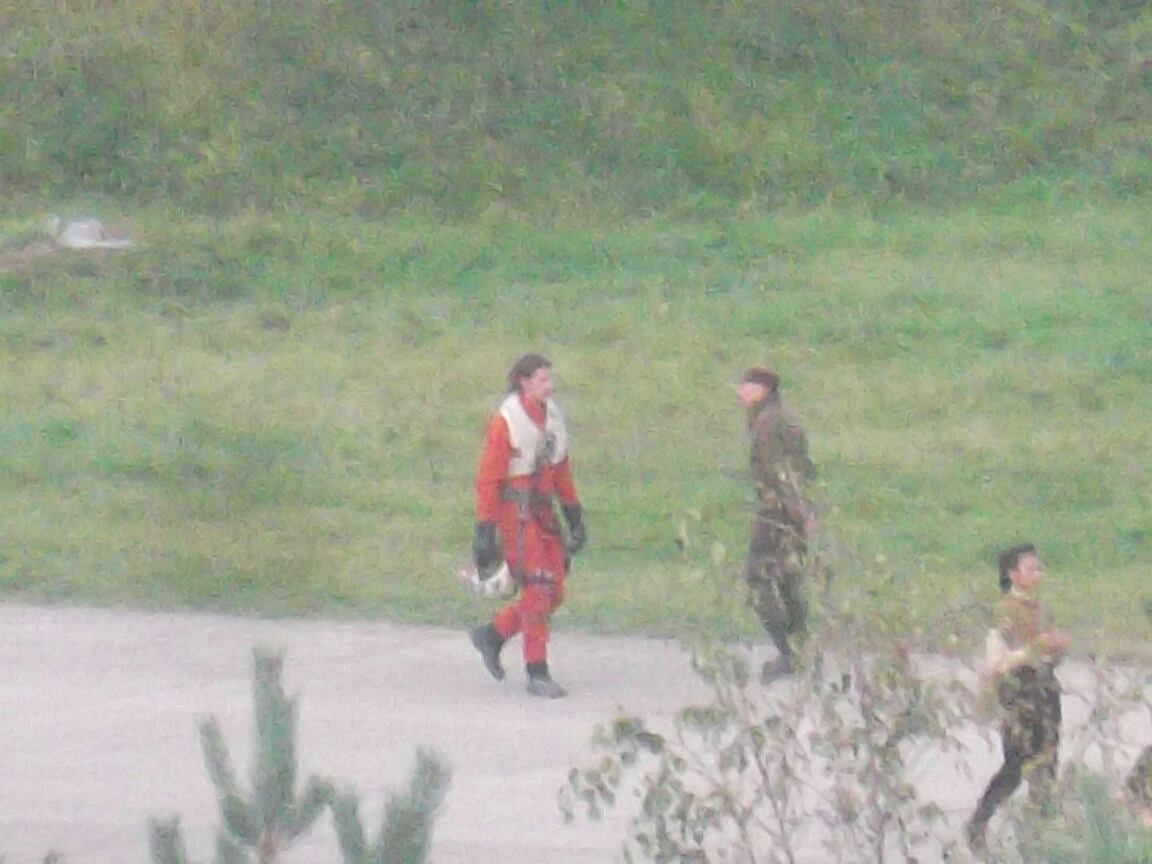 Also the same guys posted 2 other videos from the set with just some distant sights and sounds from the set. Nothing much interesting in those: