Screenwriter Chris Terrio Speaks With Rolling Stone About His Approach To Writing The Rise of Skywalker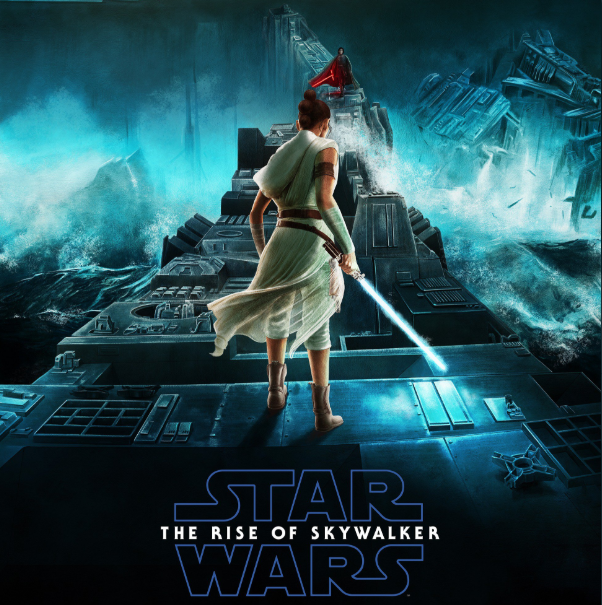 Screenwriter Chris Terrio, co-writer of The Rise of Skywalker, sat down with Brian Hiatt of Rolling Stone and spoke about the process of not only co-writing the final film of the Skywalker Saga, but also his approach to surveying the Star Wars canon and it's history before the duo put pen-to-paper (or fingertips-to-keyboard). With The Rise of Skywalker arriving next week, this is a great look into the process Terrio undertook to immerse himself in Star Wars. There are no spoilers in this article, but I would avoid it if you are looking to stay entirely pure for next weekend.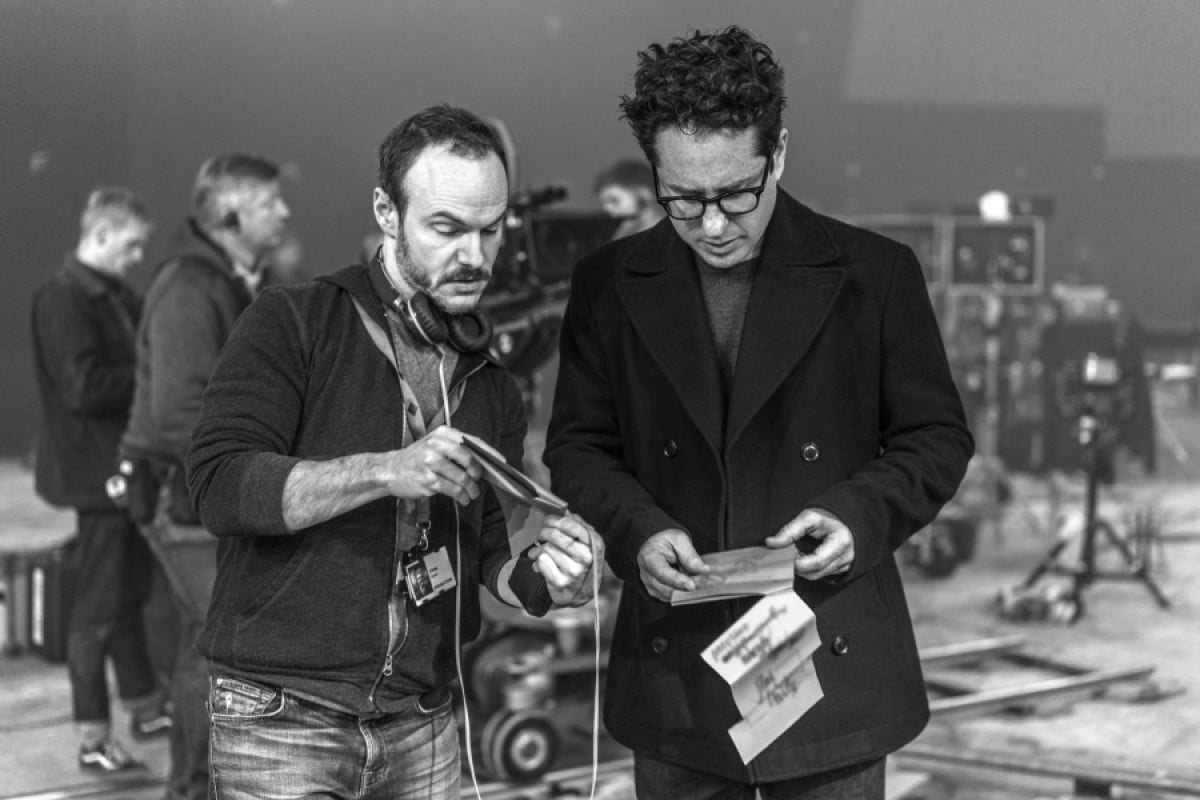 Chris Terrio is an accomplished screenwriter, but according to this interview, he was wary of returning to a franchise after his experience working on Batman v Superman and Justice League. The mixed reception of both superhero films isn't necessarily the culprit, rather than the disjointed nature of their production, which he hints at. What sold him on Star Wars was the collaborative safety he felt with all the top people working on the production.
Terrio, speaking to Rolling Stone:
You really had the feeling that we were we were making an independent film, as crazy as that sounds when you think about the scale and the worldwide exposure of this film. You know, it was Rick Carter and Kevin Jenkins on the design side and [visual effects supervisor] Roger Guyett at ILM and [producer] Michelle Rejwan and Kathy [Kennedy] and [costume designer] Michael Kaplan and Neil Scanlon in creatures. That was pretty much the room. So it was a small room of creators getting to just collaborate and challenge each other and argue and have euphoric days and have down days, as with any artistic process. It really reinvigorated me, because I know it's not easy to make films that are on a large scale. To see people at the level of J.J. and Kathy doing it this way was really inspiring.
This probably sounds very common sense to most people, but for tentpole franchises like Star Wars it's not. Terrio's quote really speaks to the love of everyone involved and their ability to put aside egos and come together. Creativity thrives when it's not only fostered, but given healthy challenges. Terrio also talks about his approach to developing story ideas with JJ Abrams and how they were able to sort through the noise of possibility. He describes the process as "Darwinian".
Terrio, on organizing all the ideas for The Rise of Skywalker:
And then it was a Darwinian process of what actually makes it to the next meeting. Maybe we'd lose interest in one thing or think we could reiterate something in a better way. And by the end it was sort of turtles on the beach — there were thousands of ideas that were turtles heading to the sea, and then only a few of them made it to the sea, and those are the ones that proved most hardy and most enduring for the film.
The daunting task of wrapping up three beloved trilogies was shared with JJ Abrams, and Terrio acknowledges they had a wealth of material to draw on from novels, comics, television shows, and unused drafts of scripts from previous films. Specifically, Terrio notes he pored over science-fiction author Leigh Brackett's original draft of The Empire Strikes Back. Brackett, who passed away from cancer in 1978 just after delivery of the screenplay, conceived many scenes which actually ended up in the final film, despite Lawrence Kasdan delivering the shooting. Terrio notes how much of a risk Brackett took in the sequel to A New Hope, "A lot of people don't even know that women wrote Star Wars — she had a name that you might not immediately recognize as a woman's".
In addition to mining old drafts for inspiration, Terrio speaks about the existing canon he referenced, but also notes the impossibility of including EVERYTHING in one film, which already has a tremendous task to undertake:
It's sort of a multivariable equation, because if you look hard enough, so many directions in which you could take the story have already been done, and done really well, by novelists or comic book writers or [longtime Lucasfilm director/producer] Dave Filoni and his collaborators in TV shows. So you want to find new paths, but you also want to be informed by all these really good ideas that have come before. For example, the Timothy Zahn novels are really great. I think the Aftermath novels [by Chuck Wendig] are really great. There are episodes of Clone Wars or Rebels [which Filoni spearheaded] that are as good as anything I've seen. So you sort of take all that in. But at the same time, you want to keep the spirit of the Flash Gordon adventure serials that the main saga films have. So while there are times you want to go off on a tangent and explore something that is a more obscure, esoteric corner of the galaxy, you also want to stay true to George Lucas' original idea…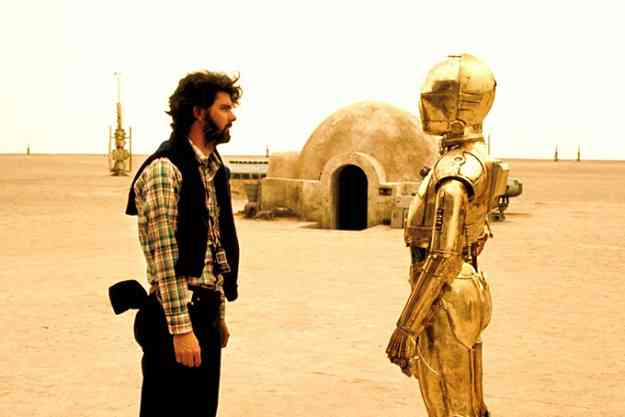 Speaking of George Lucas, Terrio confirms he was a part of a meeting JJ Abrams had with the Star Wars creator. Though, from his quotes, it sounds like both Terrio and Abrams approached it as an information download of sorts, taking in all the philosophical things George had to say about the saga he set out to tell forty-years ago. From Terrio's quotes, it sounds like the meetings weren't so much to discuss plot points of the final film, but rather to ensure the spirit of the story they aimed to tell aligned with the philosophy George intended.
Terrio, on meetings with George:
It was almost a philosophical discussion about the nature of the Jedi and the nature of the Force, and about what his intentions were when he was originally writing the first episode. It was like sitting down with a with some grand master and just listening to his wisdom. I don't even know if George knows to what extent we wrote down and conferred about and really tried to understand the spirit of what he said. As far as the specific story goes, who knows if George would agree with it, but I hope that philosophically he'll feel we understood the spirit of what he was doing.
Unsurprisingly, when the question of Lucas' original treatments for the sequel trilogy come up, Terrio declines to answer, noting he can't. So far, fans have no idea what – if any – material from the treatments was used in the sequel trilogy. In our own interviews with JW Rinzler, who has seen the treatments and confesses to know what was used, the Lucasfilm archivist declined to comment. This seems to be a carefully guarded secret about the sequel trilogy and I think Terrio's hesitation confirms that answer won't be coming until after the trilogy's completion – if ever.
Rey's parentage or the connection between herself and Kylo Ren continue to be hot topics in interviews amongst pretty much everyone involved in the production of The Rise of Skywalker. Of course, Terrio didn't get out of the interview being quizzed on one of them, specifically Rey's lineage. As we all know, The Last Jedi established Rey as a character who didn't come from a mighty line of Jedi, and suggested the Force can find anyone. The Rise of Skywalker press tour interviews have already confirmed there's more to come about Rey's parents, but the question of how Terrio and Abrams reconcile the idea of nobody complicates (in a good way) their approach.
Terrio speaks to addressing Rey's lineage without negating The Last Jedi:
I think those are really valid ideas that Rian put forth, but any series of films, especially if you have three, is a conversation — which is, as I said early on when I was talking to J.J., thesis, antithesis, and synthesis. If Force Awakens asks the question of who is Rey and where did she come from, and then The Last Jedi answered it with a negative in a certain way, hopefully The Rise of Skywalker will take those two ideas and create a third thing.
Again, it very much sounds like Terrio and Abrams took all of what's come before into consideration when they set down to answer this huge question about Rey – and the Force.
Be sure to head over to Rolling Stone and check out the full interview. It sure sounds like the end of the saga is in good hands. Get excited, friends, we are almost there!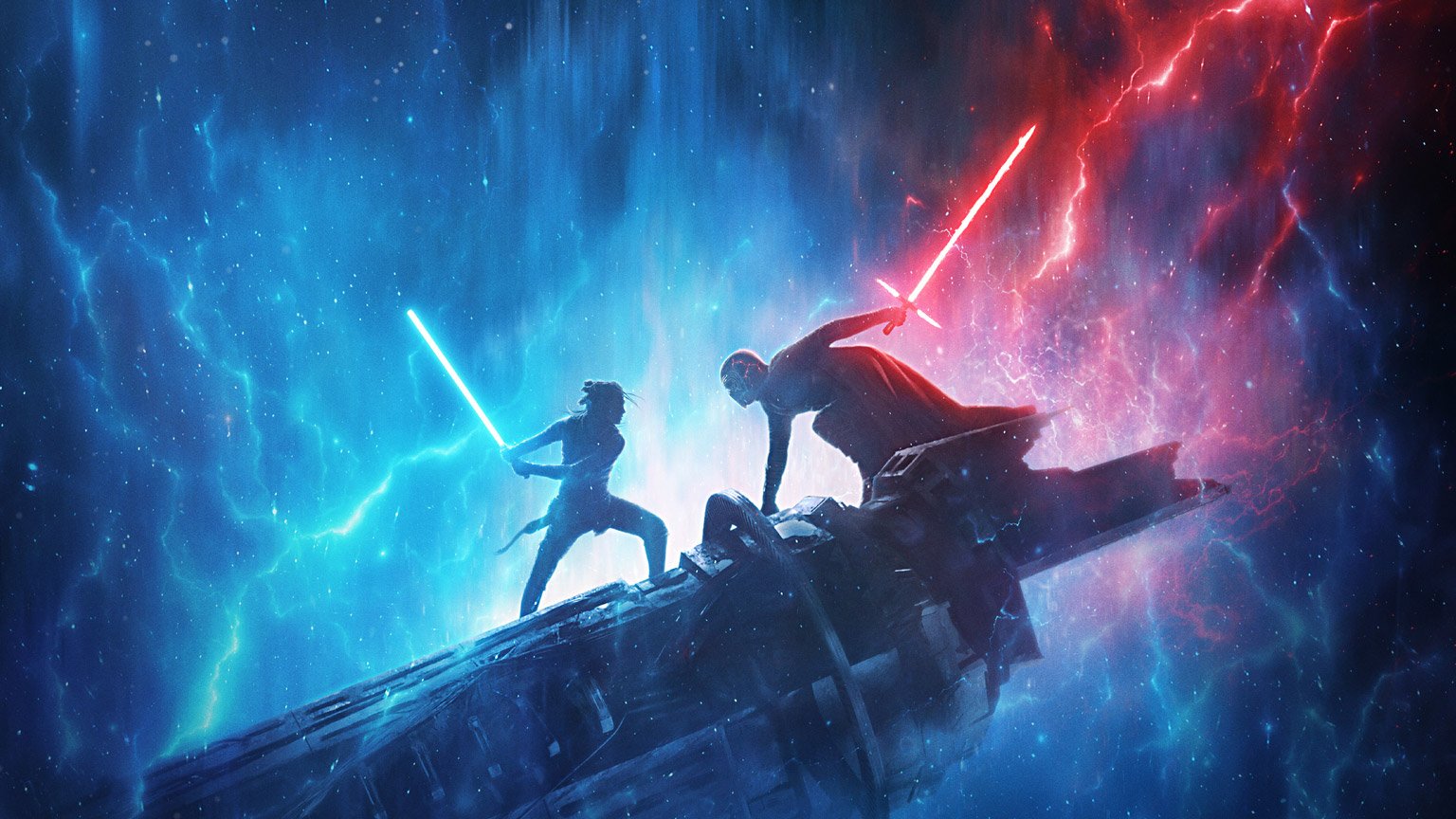 SOURCE: Rolling Stone
Kyle Larson lives in Portland, Oregon. When he's not running trails, he's reading and writing.