Star Wars Battlefront II Clone Wars Voice Actors Announced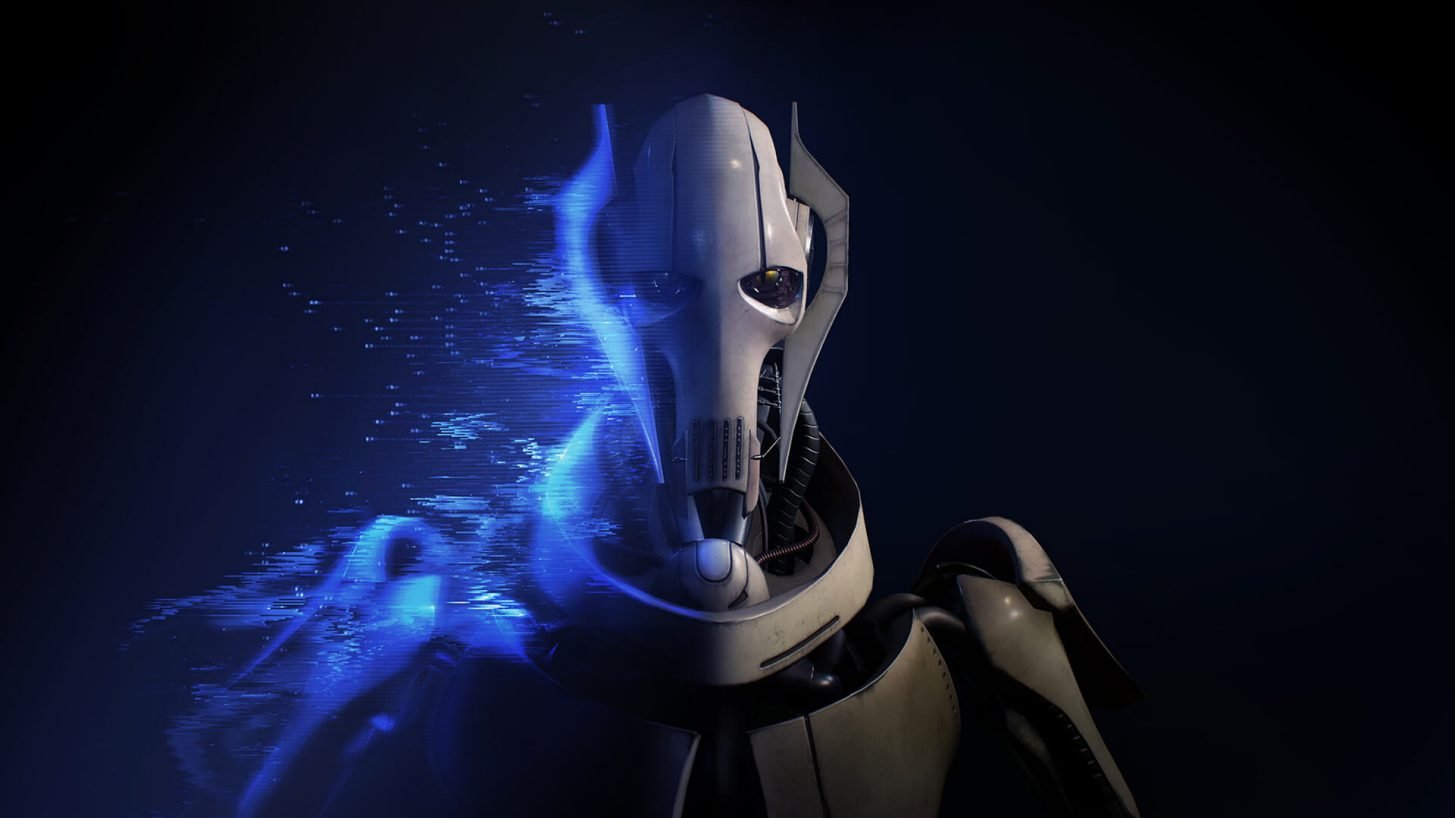 Since its initial release in fall of 2017, Electronic Art's Star Wars Battlefront II has steadily added additional content for  players to enjoy. While heavily maligned at launch due to playable content, progression systems, and the loot box controversy, Battlefront II has since taken great strides to provide players and fans with the ultimate Star Wars gaming experience. Previous updates brought The Last Jedi and Han Solo seasons into the mix as well as the fan favorite Ewok Hunt game mode. Electronic Arts previously announced during EA Play this year that Battlefront II would be heading back to the Clone Wars era and have since provided us with an updated road map for October and announced the voice actors for the heroes and villains included in the new content.
EA's updated road map shows the Clone Wars era content will be distributed over the coming months, starting with the addition of General Grievous (Jedi Hunter & Battle-Damaged skins) this month as well as some solid game improvements. The month of November brings Obi-Wan Kenobi (Jedi Master & Robed skins) to the fight and introduces a plethora of new vehicles for use on new planet location Geonosis (Galactic Assault). The start of 2019 will bring both Count Dooku and Anakin Skywalker into the fold as well as a new game mode featuring capture points and capital ship takedowns. Having previously added appearances by the 91st Mobile Reconnaissance Corps and 104th Wolf Pack Battalion in the last update, EA is continuing to bring the clone troopers front and center with the additions of 212th Attack Battalion, Coruscant Guard, and the 501st Legion over the next four months.
Today EA has announced the voices of The Clone Wars are making a return in Star Wars Battlefront II. Star Wars veterans Matthew Wood, James Arnold Taylor, Corey Burton, and Matt Lanter are back to lend their voices to the heroes and villains of the Clone Wars era.
Matthew Wood – General Grievous
Matthew Wood voiced General Grievous in his first appearance in Revenge of the Sith as well as The Clone Wars animated series. Matthew is also the Supervising Sound Editor for Skywalker Sound and was responsible for the post-processing of Grievous' voice.
"I always love revisiting characters from the Clone Wars era, because I feel like there are so many stories to be told! Now, we have the ability to actually set foot into General Grievous' shoes and see how he operates in real-time. That's really exciting to me, to be able to portray the character in such a way! I'm a gamer myself, so I can't wait to see how all this pans out with what the team has created."
James Arnold Taylor – Obi Wan Kenobi
James Arnold Taylor has portrayed Obi-Wan Kenobi throughout The Clone Wars animated series.
"It is probably the greatest honor for me as an actor, to have gotten to play this character for so many years. And in so many iterations! The television show, video games, toys, a movie . . . It's one of those 'pinch me moments' in my life, because I still kind of wake up some days and go, 'I . . . I get to be Obi-Wan Kenobi?' It's fantastic!"
Corey Burton – Count Dooku
Corey Burton played Count Dooku in the Clone Wars animated series, taking notes from Christopher Lee's brilliant performance of the Sith Lord in Star Wars Episode II: Attack of the Clones.
"It's always a joy to slip into the Sith cape! It's been a delight from the very start. I love playing these sort of evil, wizardly mastermind kind of characters where their strength is a quiet, intense simmer, rather than throwing thunderbolts and hollering. It's sort of very subtle, and it draws you in instead of blasting out the performance."
Matt Lanter – Anakin Skywalker
Similar to James Arnold Taylor, Matt Lanter has portrayed Anakin Skywalker throughout the Clone Wars series and is excited to return to the role.
"I'm a gamer! I played the first Star Wars Battlefront often. Not really lately, I've got a new baby at home and she's nine months, so I haven't had a whole lot of gaming time recently. But before that – Battlefront is my game! I grew up playing first person shooters, and I love Star Wars. You know, I perform Star Wars, but I'm also a huge fan. A mix of the both is my perfect game. To be able to be a part of it is pretty incredible."
It is fantastic to see these talented actors reprise their Star Wars roles in a different medium. Players will be able to experience these new heroes and villains in game on October 30th starting first with General Grievous. Are you excited about the new content heading our way this fall?
Writer and Star Wars lover located in Florida, USA.
"I don't like sand. It's coarse and rough and irritating and it gets everywhere."
- Anakin Skywalker