Adam Driver and Gwendoline Christie at the Venice Film Festival.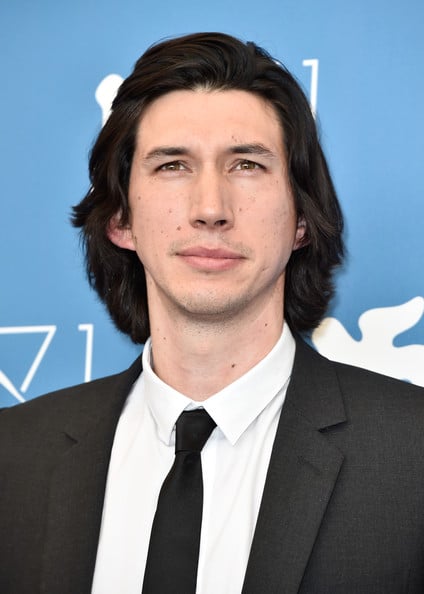 Two of the many actors who put the "star" in Star Wars: Episode VII were recently at the Venice Film Festival. Find out who grabbed an award after the jump . . .
The 71st Venice International Film Festival wrapped last night with the presentation of the awards ceremony. The week long gala in the similar style to the Cannes Film Festival saw our own Star Wars: Episode VII Adam Driver take home the Volpi Cup given to the best actor and actress. Driver, most known for his role on the TV show "Girls," proved his acting chops on the international scene for his role in the Saverio Costanzo film Hungry Hearts. The Volpi honor now goes on his resume alongside his two Primetime Emmy nominations, thus further solidifying Driver as a legitimate star.
When asked about his role in Episode VII of course Driver spilled the beans all over the floor giving away HUGE spoilers much to the chagrin of director JJ Abrams and Disney – NOT – instead dutifully abiding his NDA by simply stating, "I will say this – it's surreal." That's all he said. Sorry, spoiler-mongers! However, canada.com posted an article about Adam Driver with an interesting take from the actor albeit unclear as to when and where the quote was made:
"It's all about stories and character, just like the originals."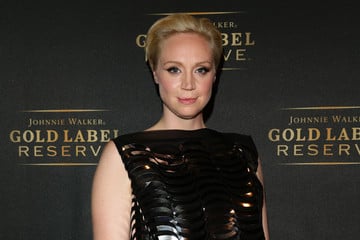 Another of our stars, Gwendoline Christie, was also seen at the Venice festival this week. And she was a bit more forthcoming about the top secret production saying, "There's snipers trained on us right now." Err, maybe not so forthcoming after all. Of course, I kid, as we all know that everyone associated with the production can't say a word because if they did they'd have to kill us, at least everyone on the internets.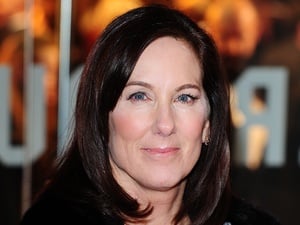 But Adam Driver isn't the only Star Wars-related personality to be honored this week . . . sort of. Digital Spy revealed their list of the top 9 Most Influential Women in Hollywood and our own Kathleen Kennedy came in first place:
When George Lucas handed over the keys to his Lucasfilm kingdom he turned to Kathleen Kennedy, who began her Hollywood career as Steven Spielberg's secretary and swiftly rose through the ranks to produce hits such as Raiders of the Lost Ark, Jurassic Park and The Sixth Sense.

Disney's acquisition of Lucasfilm signaled an aggressive intent to relaunch Star Wars for a new generation – following on from Episode VII, we'll get to see big-screen sequels and spinoffs, an animated TV show, fresh Star Wars comics, novels and video games in a huge cross-media tapestry weaving together George Lucas's universe.

The pop cultural landscape over the next decade could get totally reshaped by Star Wars (and let's not forget Lucasfilm could also revive Indiana Jones), and Kennedy is the one entrusted with steering the ship.
This is by no means an official honor but most certainly makes all the sense in the world. Right now each and every one of the talented people involved with Star Wars: Episode VII are supernova white hot. Once their roles in The Sequel Trilogy conclude they will be in high demand for many other projects such as Martin Scorsese's Silence for Driver which is currently in pre-production.