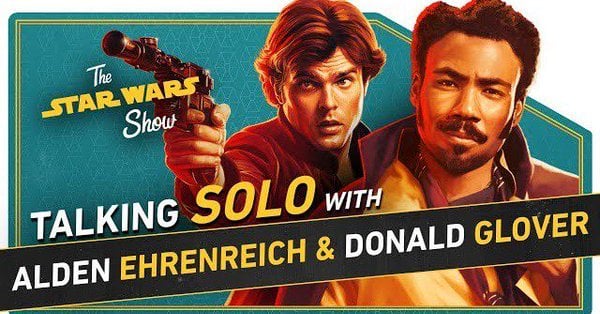 On this episode of The Star Wars Show:
Andi Gutierrez chats with Alden Ehrenreich and Donald Glover about how they approached their roles in the upcoming Solo: A Star Wars Story film.  Also Anthony visits the prop masters at Regal Robot and more.

The Star Wars Show can be found on the Star Wars YouTube channel.
Click HERE to check out and comment on this topic in our forum The Cantina