Star Wars Twitter Buzz: Simon Pegg on the Episode 7 Set. Rian Johnson Confirmed for Episode 8. Maisie Richardson-Sellers and Carrie Fisher's Daughter Part of the Cast?
Check out these really curious tweets from today. Two surprising hints and one confirmation…
First stop – Anthony Daniels is chatting with Simon Pegg on the set! Just a few days ago there were some reports that Simon Pegg was spotted on the Abu Dhabi set. We all assumed that he was just visiting the set as he is good friends with Abrams. Now the actor is on the UK set too. Another guest visit? I'm really not sure anymore. You decide.
Chatted with Simon Pegg on set. He apologised for once having filmed a SPOOF of R2 and 3PO in the desert in Ep IV. Silly boy! Also a genius.

— Anthony Daniels (@ADaniels3PO) June 23, 2014
Next is a curious tweet from Carrie Fisher's assistant Abe Gurko. He expressed his love to "his Star Wars Episode VII girls" and surpisingly included the names of Carrie Fisher's daughter Billie Lourd and the Oxford newcomer actress Maisie Richardson-Sellers rumored to appear in Episode VII months ago.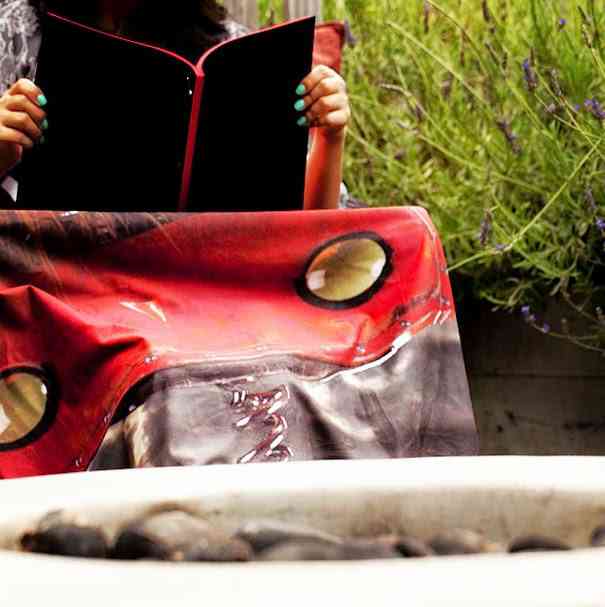 Maybe Fisher's daughter will have a cameo in the movie and Sellers is one of the rumored cast members intentionally kept a secret? I still believe that the girl on the image above is Maisie reading the script.    
Loving my #StarWarsEpisodeVII girls: @carrieffisher, @ridley_daisy, #BillieLourd, #MaisieRichardsonSellers — Abe Gurko (@imeanwhat) June 23, 2014
And finally LA Times got a confirmation from Rian Johnson's spokeperson that he is indeed writing and directing Episode VIII and writing a treatment for Episode IX. His partner Ram Bergman is producing.
Rian Johnson boarding 'Star Wars' franchise as writer and director http://t.co/bk8HN7vTJo

— LA Times Movie News (@latimesmovies) June 20, 2014