Entertainment Weekly Reveals The Last Jedi Cover Story With New Photos from the Movie!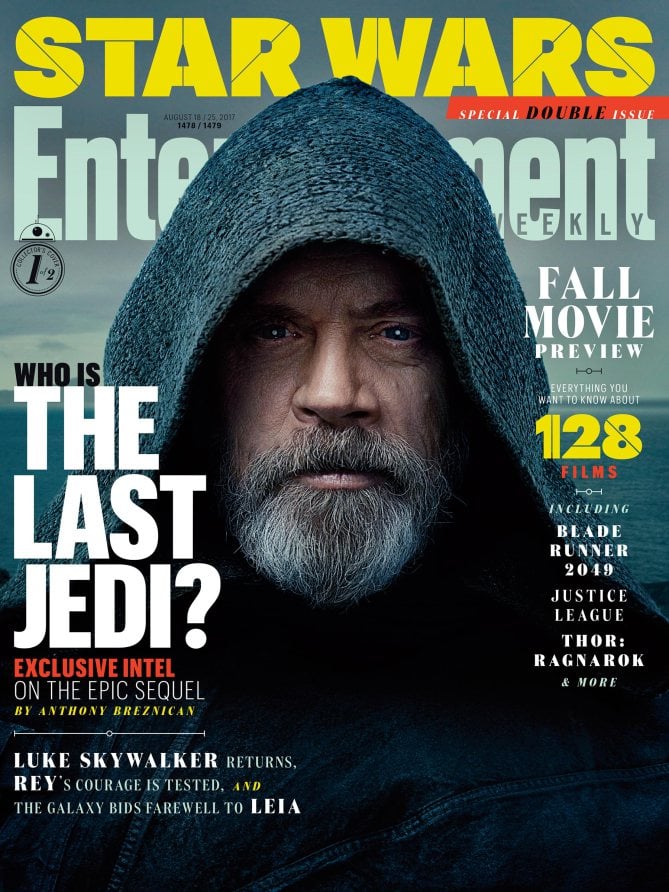 Entertainment Weekly's Anthony Breznican strikes again! He has revealed the cover story for The Last Jedi which is available for purchase online now, and will be officially released this Friday. Continue on for what the story will cover as well as new photos from The Last Jedi!
In the cover story released by Entertainment Weekly , Anthony Breznican has delved back into the Star Wars galaxy to bring us some exciting new information and photos from The Last Jedi. Here is what the story will encompass, released in segments online:
EW's cover also delves into another bit of the movie's hero-worship: John Boyega's Finn, now a "big deal" in the Resistance, who embarks on a glamorous mission to the casino city Canto Bight alongside Star Wars newcomer Kelly Marie Tran, who plays Rose Tico, a self-described "nobody" who works as a Resistance mechanic.

Online at EW.com, we'll roll out coverage of The Last Jedi in eight installments, beginning today with Luke and Rey, then Finn and Rose, and a look at some of the new creatures and villains.

Rey cover

Tomorrow: Details about the late Carrie Fisher's final appearance as Leia Organa, with a story from Poe Dameron co-star Oscar Isaac that will make you miss her even more than you do now, if that's possible.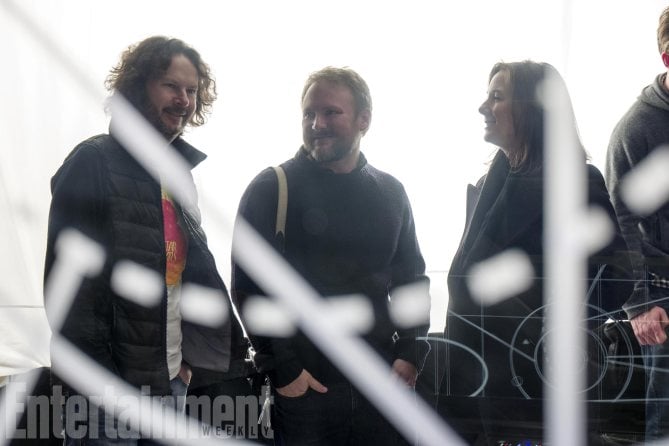 Breznican's cover story focuses on Rey upon finding Luke Skywalker, her expectations, and where Luke truly is mentally at their first encounter:
When Daisy Ridley's Rey heard stories of Mark Hamill's farmboy-turned-Jedi, she expected to discover the warrior we remember from the original trilogy. Instead, she finds a man overpowered by regret, eager to close the book on his past while living out the rest of his days on an isolated island.
Isolated … but not unpopulated. We'll get a new look at some of the creatures who inhabit this Force-sensitive temple alongside Skywalker. (And we don't just mean the penguin-like Porgs.) As Yoda would say, "No … there is another."
Here are the other photos from The Last Jedi revealed in the cover story:
A now scarred, and helmetless Kylo Ren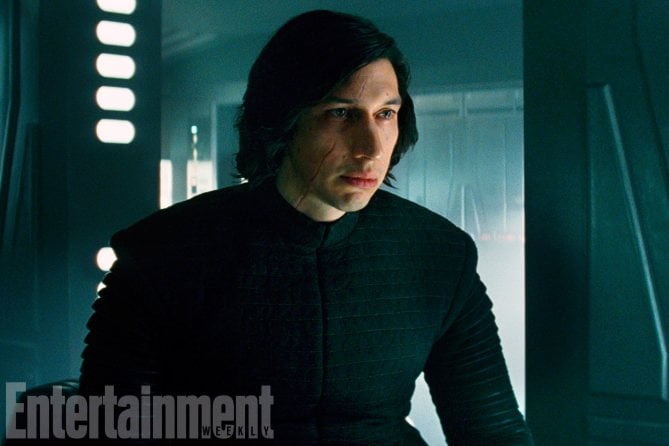 The city of Canto Bight, with those Canto Bight police speeders we revealed to you via toy leaks recently
Finn in a Ski Speeder on Crait. I guess he doesn't need a pilot anymore! He's probably that Ski Speeder we saw bouncing off the surface of Crait in the first teaser, still getting the hang of things!
Kylo Ren's TIE Silencer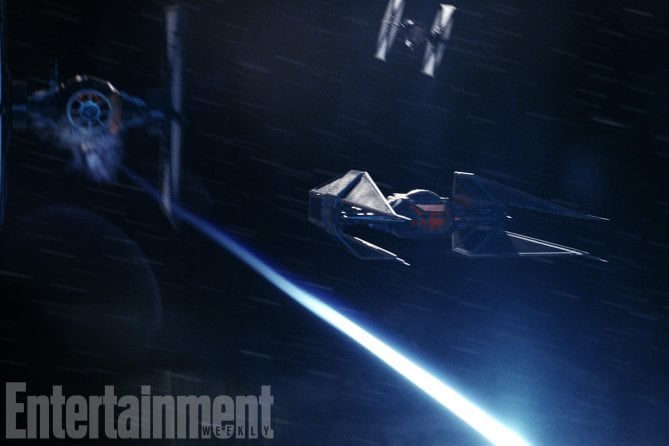 Poe Dameron
Praetorian Guards

In addition to the new photos, here is a video from Breznican about the cover story and the film:
We are excited to check out the complete story from Anthony Breznican (and photos from Jonathan Olley). Entertainment Weekly never fails to deliver with these awesome stories to trigger out appetites for the upcoming Star Wars films, and this one appears as though it will not disappoint! What do you think of the new photos and details about Luke?
You know we'll be discussing this on The SWNN podcast The Resistance Broadcast this week as well! You can find me on Twitter talking about all of this at @JohnnyHoey and be sure to follow The Resistance Broadcast at @RBatSWNN.
"For my ally is the Force, and a powerful ally it is."
John Hoey is the Lead Editor and Senior Writer for Star Wars News Net and the host of The Resistance Broadcast podcast
"For my ally is the Force, and a powerful ally it is."