Star Wars Weekly Buzz! Mon Calamari Cruiser in Rogue One, New Scarif Buildings, Saw Gerrera and the Partisans, John Boyega on GQ and More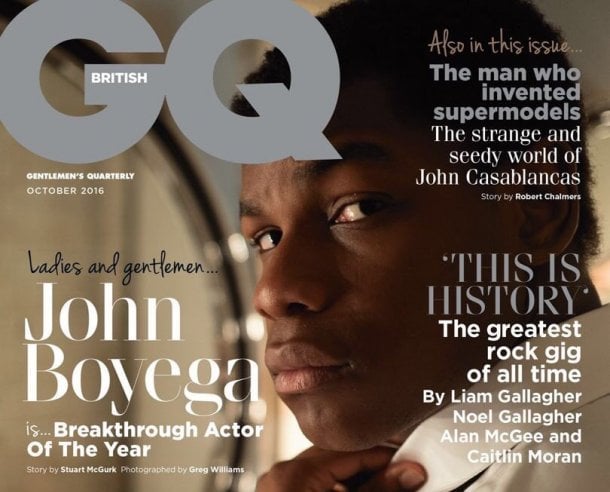 This Week on our Star Wars Social Buzz:
John Boyega is on the cover of GQ magazine, the department store "Target" launches a new promotional campaign for Star Wars, a closer look at the 'Rogue One' partisan fighter, a Mon Calamari Cruiser and a different look at Scarif. ILM announces the winners from their art challenge and more.
John Boyega is on the cover of the October issue of the UK GQ magazine. The Star Wars star posted some excerpts from the interview on his Instagram account:
And here's a video with Boyega's acceptance speech:

Yakface has a photo of Mattel's all-new Hot Wheels Rogue One X-Wing Fighter. Although, we have seen some photos of the fighter earlier in production, and in the 'Rogue One' trailer crashed on Jedha, it looks that this is the first time we get a full look at the entire ship's paint job up-close.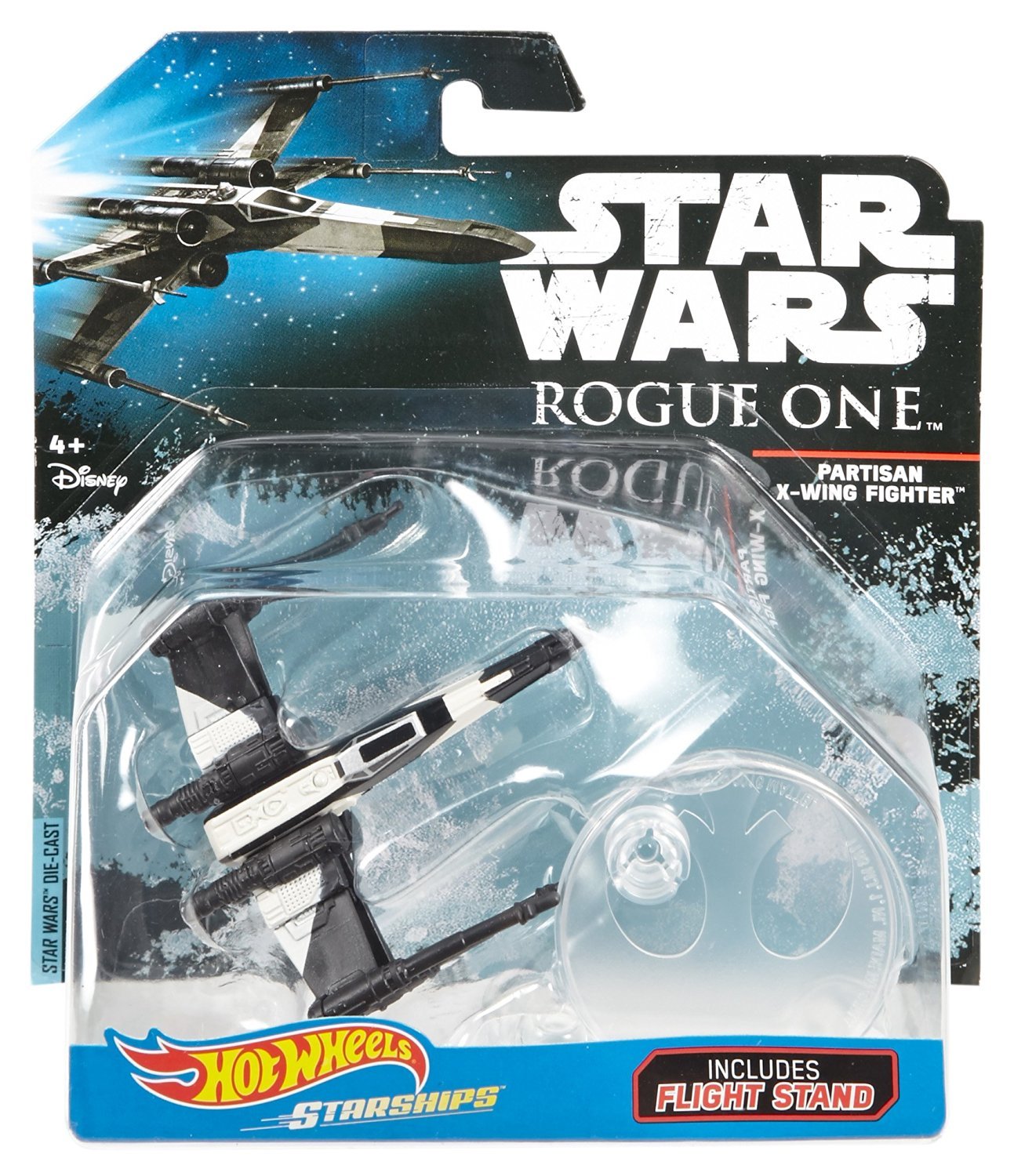 This little toy is actually giving us a very interesting info about Rogue One. If you're not familiar with the Partisans, here is Wookieepedia's entry on the topic:
The Partisans were a group allied to the Rebel Alliance during the Galactic Civil War, led by the Onderonian Saw Gerrera. The campaigns of the Partisans were later mentioned by New Republic Senator Ransolm Casterfo as an example of the Rebels' so-called terrorist tactics during the war.
As you can see below this entry on Wookiepedia, there is a text confirming that Partisans will appear in Rogue One, and some of them will surely be piloting black X-Wings.
Another Rogue One toy image hints at another popular starship potentially making an appearance in the movie. These Star Wars Micromachines image was posted on Imgur: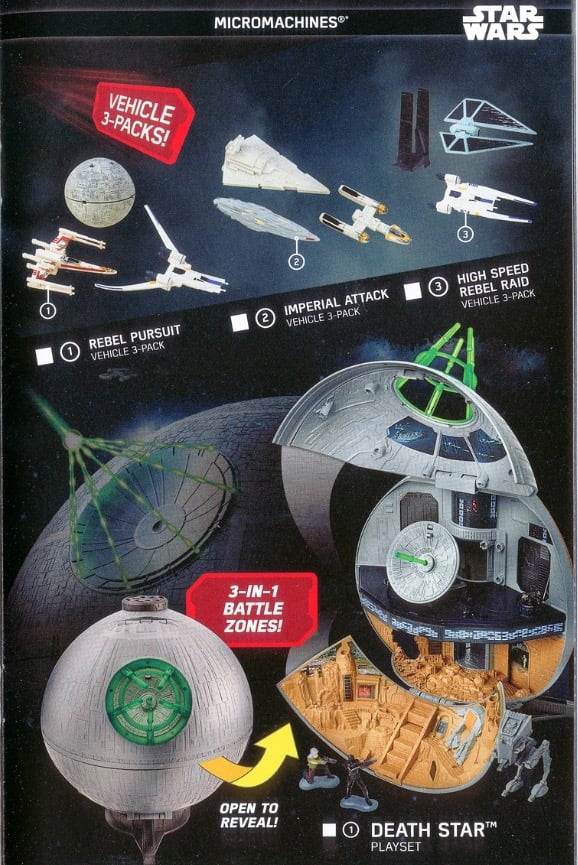 As you can see among all the familiar ships we also have a first look at a Mon Calamari Star Cruiser. It is not clear how big the role of the Mon Calamari will be in the movie. We might only catch a quick glimpse of their Cruisers, but it's nice to know that they will probably be in the movie.
Yet another Micromachinces toy image shows us a somewhat unexpected setting on Scarif:
Notice the buildings in the background? This is the first time we see these. Pretty cool:
Special thanks to Rieekan for the cool finds.
With 'Rogue One' on the horizon, marketing has been targeting the Death Star, Vader as well as a lot of old-school things to capitalize on the action. A really cool vinyl of John Williams' original 'Star Wars' soundtrack is available in a cool pair of double-sided picture disc-pressed vinyl records. The set is available on September 30th, however, you can pre-order it here – [Amazon.com] Thanks to I09 for the heads up.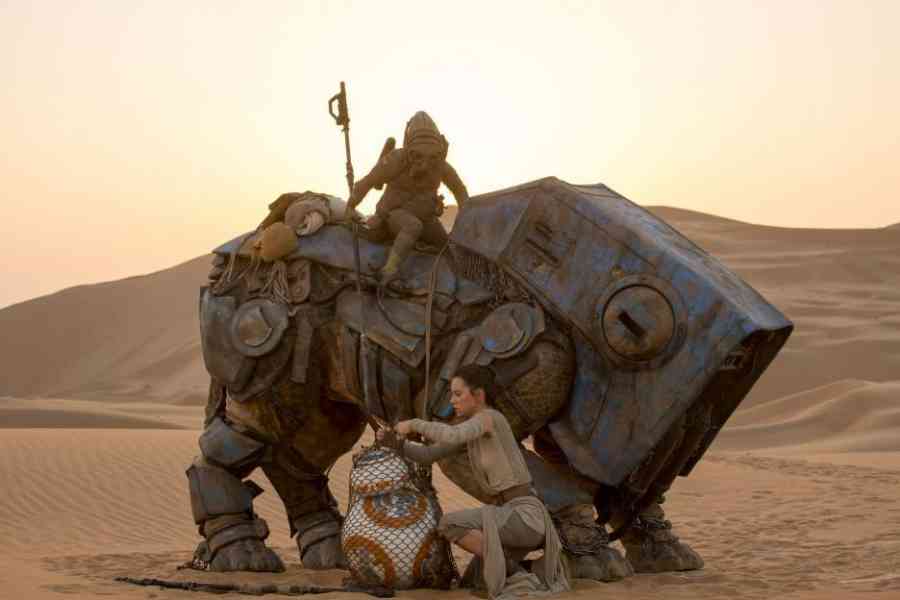 Star Wars: The Force Awakens has been added to the all new Guinness World Records 2017 Edition
Directed by JJ Abrams, the resounding worldwide success of the sci-fi epic has seen it break new world records for the Fastest movie to gross $500 million at the US box office, Largest box-office weekend with $247.9 million generated, and Most views on YouTube, movie trailer (official) with 91,512,152 views.

The official Star Wars site announced the winners from the ILM Art Department Challenge. There are really some outstanding pieces of art. You can check them all HERE.
Target gets in on the Star Wars promotional action early with an all-new video entitled "There's a Rebel in All of Us". The video shows that all of us are touched somehow by the "Force".
William Shatner (Star Trek) chimes in a hilarious photo and message of Mark Hamill and a Wookiee at the Fan Expo in Canada.
Hamill fields a question from a Wookiee fan! 😱 @HamillHimself @TheWookieeRoars pic.twitter.com/nlmXXbLqqF

— William Shatner (@WilliamShatner) September 3, 2016
Mark recently caught up with former co-star Linda Blair (The Exorcist) at a convention.
Catching up with old co-star Linda Blair at the @LindaBlairWF stand! pic.twitter.com/58pWFqSeen

— Hamill + Leather (@HamillsJackets) September 5, 2016
The Star Wars After Show
This week on The Star Wars After Show Andi Gutierrez sits down with Lucasfilm employees and Star Wars fans Pete Vimur, Matt Martin, and Tony Sherg to talk about the world's largest collection of Star Wars memorabilia at Rancho Obi-Wan, and more!
"My Baby Girl!" debunk?
A comedic Star Wars fan Jenny Nicholson hilariously attempts to tear apart the "Rey is a Skywalker" theory.
Part of the bonus material on a recent DVD documentary entitled "Trek Nation," includes and interview with "Star Wars" creator George Lucas. Lucas talks about how important "Star Trek" was to "Star Wars" success.
"'Star Trek' softened up the entertainment arena so that 'Star Wars' could come along and stand on its shoulders."
— George Lucas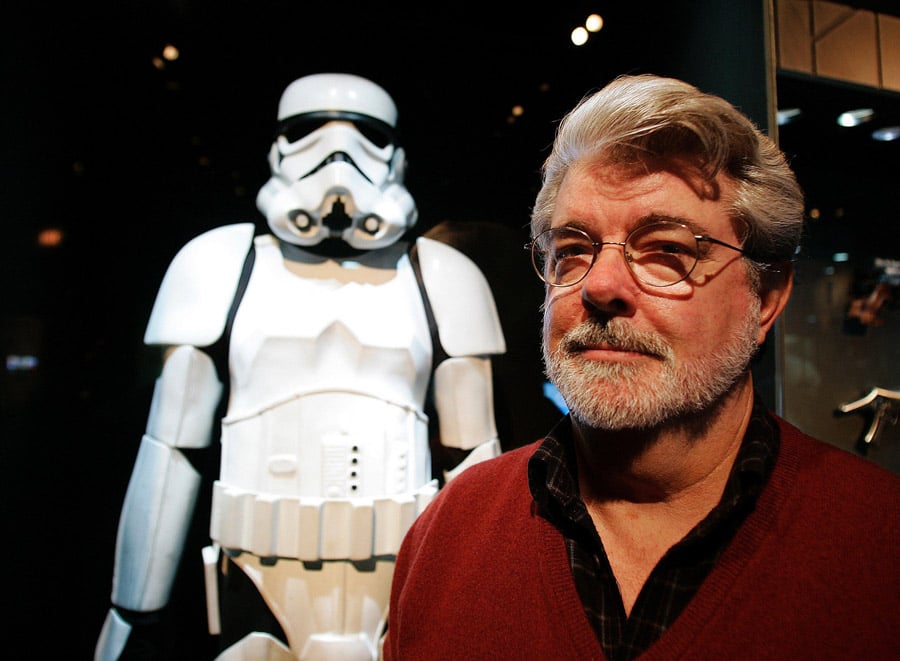 One more thing. Star Wars: The Force Awakens is coming to Amazon Prime Video on Saturday, September 10. For those members who have the Starz add-on to your Amazon Prime Video subscription, you will be able to stream the film on Prime Video. If you are not an Amazon Prime member, you can still try a seven-day Starz free trial through Amazon Prime Video to see if you like the streaming service. Amazon will also be giving away free Star Wars: The Force Awakens gear through their Amazon Video Instagram account. Simply, follow Amazon Video's Instagram from 6:30 a.m. Pacific Time on Thursday, Sept. 8, through 11:59 p.m. PT on Saturday, Sept. 10, to participate with the giveaway. Amazon will give more instructions on Instagram. via – Amazonadvisor
The Pablo Hildago Spot
The tank driver recently scene in the 'Rogue One' trailer is revealed to be named the "Imperial Combat Driver/ Tank Commander by Pablo.
@Schradester8 it's an Imperial combat driver, tank commander.

— Pablo Hidalgo (@pablohidalgo) September 3, 2016
Pablo explains how the desert sun most likely aged Obi-Wan.
@pablohidalgo I'm thinking the Empire must have great spas and healthcare program… unless you disappoint Vader! @noorhal @OasisSmoothie8

— Tully (@T_Applebottom) September 3, 2016
According to Pablo, Director Krennic is older than Obi-Wan Kenobi? This opens up the possibility that you could see the rise of Krennic sooner than later in the new Star Wars EU canon.
@T_Applebottom @OasisSmoothie8 Especially given that Krennic is older than Obi-Wan.

— Pablo Hidalgo (@pablohidalgo) September 2, 2016
The following tweets are pretty self explanatory:
@doxdan About a couple of years.

— Pablo Hidalgo (@pablohidalgo) September 8, 2016
@LukeJ_Skywalker His return in ROTJ is his first time back since ESB.

— Pablo Hidalgo (@pablohidalgo) September 8, 2016
@DoctorOfArsenal I think Chewie following Finn is reason enough. But that's just me.

— Pablo Hidalgo (@pablohidalgo) September 8, 2016
@N7_Riajel If he wasn't there could be. But he is and there isn't.

— Pablo Hidalgo (@pablohidalgo) September 7, 2016
@Korsof2a_34 @N7_Riajel Some people believe evil isn't something you defeat once.

— Pablo Hidalgo (@pablohidalgo) September 7, 2016
@randomnascar They're synonymous. Like cold assault stormtrooper = snowtrooper; desert stormtrooper = sandtrooper.

— Pablo Hidalgo (@pablohidalgo) September 7, 2016
@druzod1012 @IrishCoffey77 I think it's George who says on one of the commentaries that most planets are desert planets.

— Pablo Hidalgo (@pablohidalgo) September 6, 2016
Stay tuned for more next week.