Star Wars: The Rise of Skywalker Was Edited on Set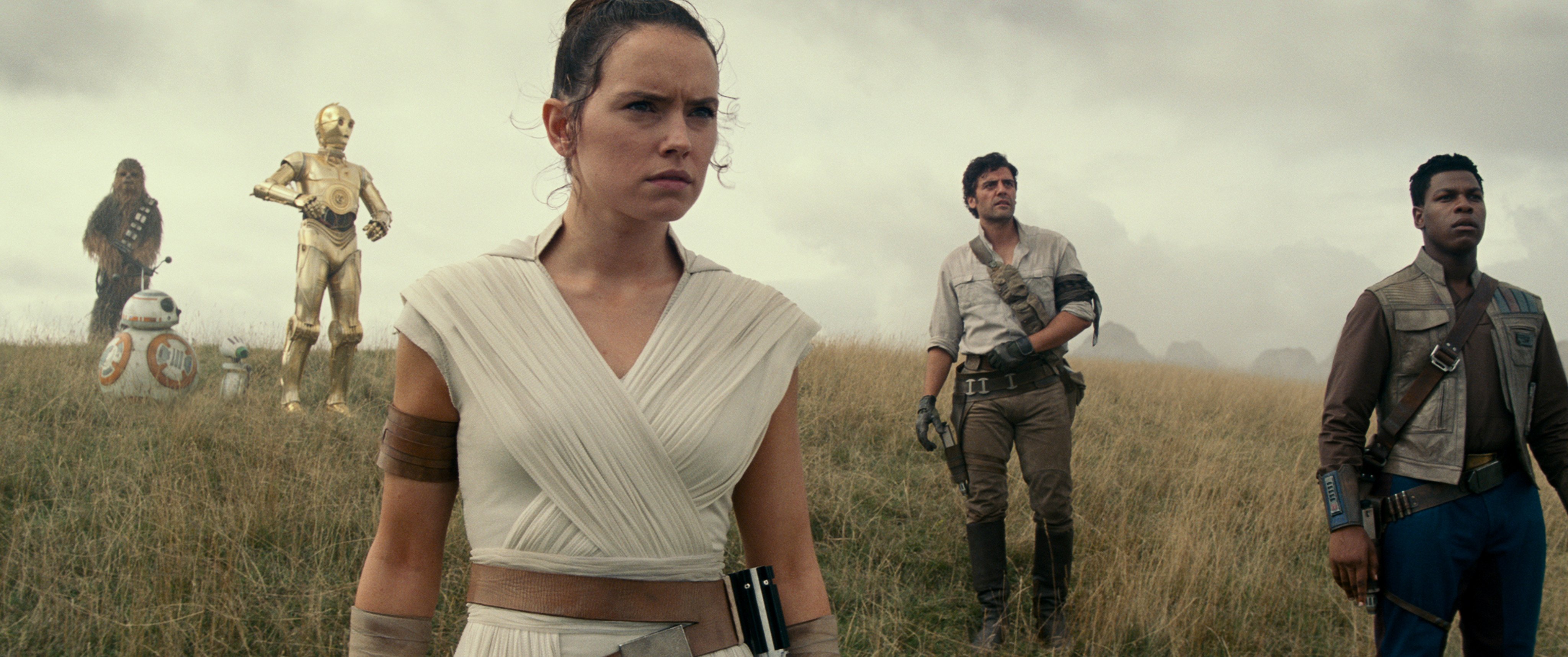 Editing for Star Wars: The Rise of Skywalker happened while the final chapter of the "Skywalker Saga" was being filmed, according to the film's Editor Maryann Brandon.
During an extended conversation about the Kelvin Timeline Star Trek movies (hat tip r/StarWarsLeaks), Brandon took a few moments to explained that The Rise of Skywalker broke a tradition writer/director J.J. Abrams is used to as a filmmaker; they were piecing a rough cut of various scenes together as the movie was being filmed. Brandon explained that this had a lot to do with the film's production schedule and the shorter amount of post-production time they had this time around, compared to The Force Awakens:
"When we did The Force Awakens, we started in May and we finished shooting in October, and we were out [the following] Christmas. For this film, we didn't start until August, so we weren't done until February shooting – so we have four months less time, and it's a very big film. So I convinced J.J. to let me cut [The Rise of Skywalker] on the set. He was like, 'No, we never do that.'… I had the [director of photography] right there to ask questions. If I needed a shot, or if J.J. decided we needed another shot, we would set up in a corner and get a green screen shot of something. Getting to know the cast and having them be comfortable with me, it was a really great way to understand what they were going through."
This is not actually an uncommon practice, even if it's one that J. J. Abrams isn't accustomed to. This process obviously helps Abrams and Lucasfilm work together on establishing a final cut during any designated periods of pick-ups and/or supplemental photography, presuming that hasn't happened already. It goes without saying, of course, that Abrams is still spending time in the editing room to make the film the best that it can possibly be, and will continue to do so as the post-production process continues for the next few months.
If you're interested in hearing more about the ins and outs of editing, the full discussion can be watched below:
Star Wars: The Rise of Skywalker will be released in theaters in the US on December 20, 2019.
Grant has been a fan of Star Wars for as long as he can remember, having seen every movie on the big screen. When he's not hard at work with his college studies, he keeps himself busy by reporting on all kinds of Star Wars news for SWNN and general movie news on the sister site, Movie News Net. He served as a frequent commentator on SWNN's The Resistance Broadcast.