Ron Howard Reflects on 'Solo: A Star Wars Story', Shares Advice He Gave His Daughter
There isn't much to say about Ron Howard's illustrious career that hasn't already been said. The actor-turned-Oscar-winning director (A Beautiful Mind) has done it all and he doesn't appear to be slowing down. In a new conversation with The Hollywood Reporter, the legendary filmmaker reflected on his long-running career and how its evolved. During the conversation, he spoke about the process behind taking over directing duties on Solo: A Star Wars Story mid-production and about his daughter, Bryce Dallas Howard, who is carving her own similar path.
Before he ever really got behind-the-camera as a director, Howard was a household name thanks to his role in productions like The Andy Griffith Show and 1962's The Music Man. He even had a role in George Lucas' American Graffiti before going on to direct his first feature film in 1977's Grand Theft Auto, a film he wrote with his father Rance Howard.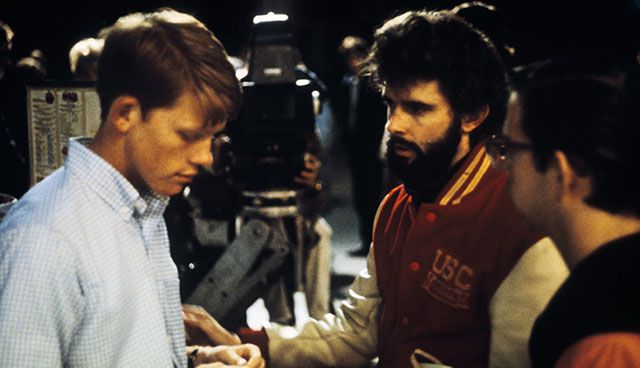 Howard recalls his first day of directing being a nightmare, fearing for his job:
"The very first day of filming my first movie for [executive producer] Roger Corman, I thought I was going to be fired… I was in the movie, and I had co-written it, but I thought I could be fired because I was behind schedule and Roger Corman was infamous for staying on budget and schedule. But I made it through that day, and within a couple days, I really had my stride and I loved it. From that point on, I thought of myself as a director."
The rest is history. Howard went on to helm many beloved films like Apollo 13, The Da Vinci Code, Cinderella Man, and eventually, 2018's Solo: A Star Wars Story. Howard, of course, wasn't the first director for the movie. He took over for Phil Lord and Chris Miller, who were let go over creative differences. He touched on the process of stepping in well-over halfway into the filmmaking process saying:
"I understood that this difference had created a schism to the point where they weren't going to be able to go on working together, and that was really unfortunate because I like Phil and Chris, and I also really admire them. When I looked at the footage and read the script, which I liked, I felt like I understood what it was that the studio and Lucasfilm were looking for in finishing the movie and reshooting some of the movie, and in a few places, I thought of reconceiving a few scenes, which they were open to. I had some really comforting conversations with Phil and Chris, who let me know that they weren't leaving because I was coming in. For me, it was an absolute exercise in professionalism and friendship, and it indirectly led to a season of Willow, which we're doing now [with] Jonathan Kasdan."
Solo ended up being the lowest-grossing live action Star Wars film of all time with just under $400 million. However, the film received mostly positive reviews despite all of the problems behind-the-scenes. On the box office woes, Howard remains mostly positive:
"There's a lot I really love about Solo, and yet it didn't hit the zeitgeist when it came to the market. Damn."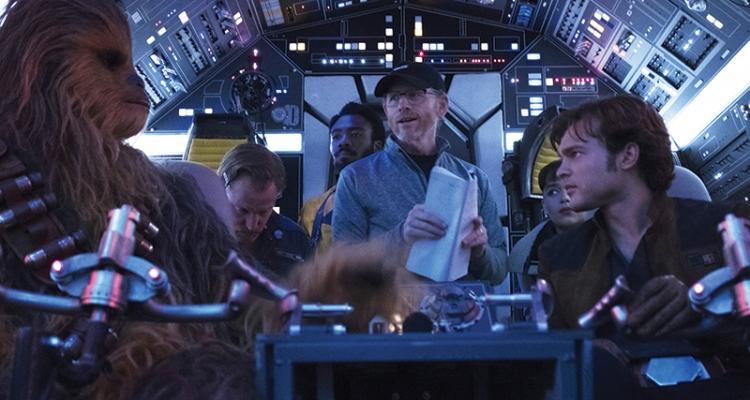 Howard's involvement with the Star Wars brand spans all the way back to American Graffiti. He recalled talking to George Lucas about what was next for him:
"He didn't have a title for it at the time, but while we were shooting American Graffiti, George Lucas described what he hoped his next movie would be. And he described Star Wars, and I've always been a fan, yet those projects take about three years, and it never made sense for me."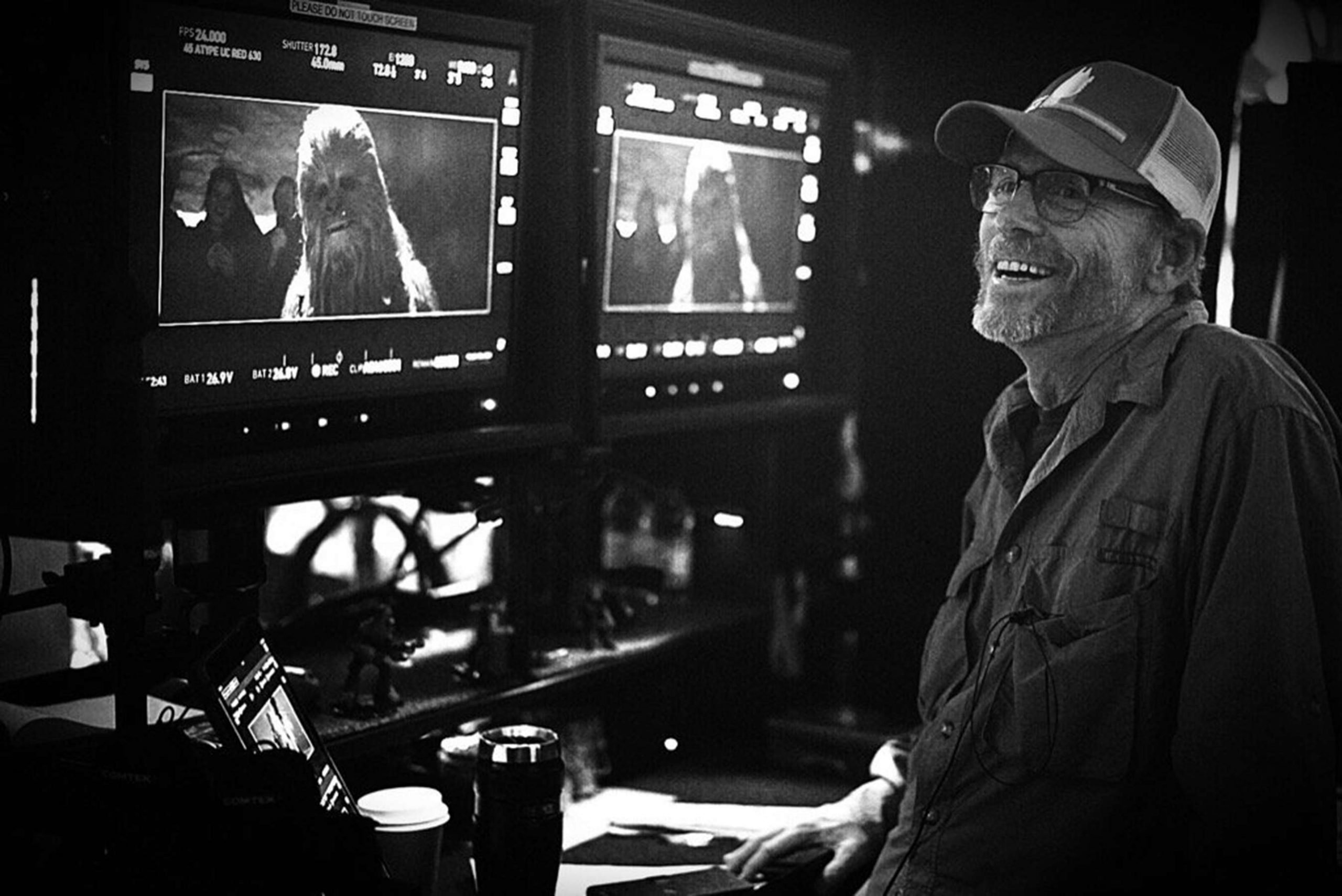 Lucas would eventually bring in Howard to direct 1988's Willow. Howard's active relationship with Lucasfilm still continues today, serving as an executive producer on the Disney Plus remake of Willow. Howard noted Lucas had a TV series in mind for Willow, but it never came to fruition. He will also be at Star Wars Celebration to help unveil the upcoming Disney Plus documentary series Light & Magic, which highlights the achievements of ILM. Howard is also an executive producer on that series.
His stalwart nature has now expanded to another generation. His daughter Bryce Dallas Howard is forging her own way as a director on The Mandalorian and The Book of Boba Fett. Her success thus far has led to fans clamoring for her to direct a full-blown Star Wars movie, which she is open to. On the acting side of things, he hasn't had an opportunity to direct his daughter yet, but says he might have to take advantage of her talents:
"Every director loves working with her, so I think I might be robbing myself… Also, she's turned down a couple of things I've tried to offer her — she's a busy lady."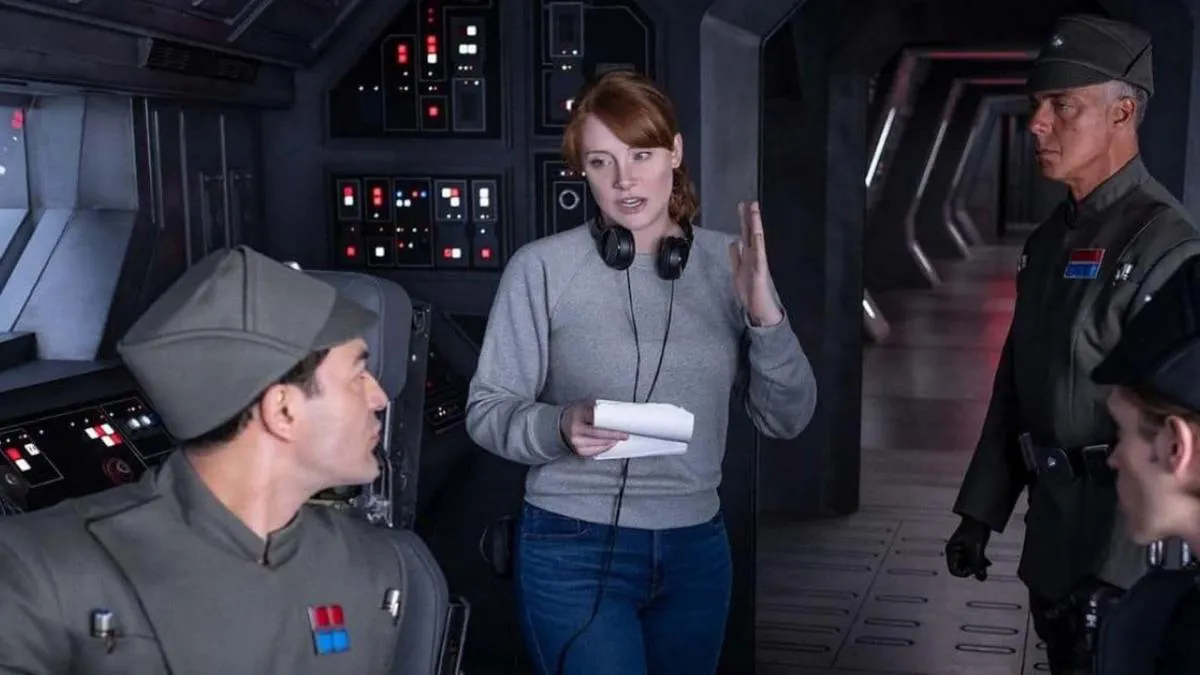 Now, she's only gotten busier. Like any good father you have to show support for what your children want to do with their lives, but sometimes you have to carefully measure their expectations if they might be biting off more than they can chew. Howard mentioned the advice he had for Bryce when she first showed an interest in directing:
"My advice was about understanding her ambitions and helping her calibrate that and apply her foothold in front of the camera to what she was trying to accomplish behind the camera. She's incredibly sophisticated in her understanding of what's going on, fueled by this energy, and she and I are alike in this way, of loving what the medium can mean to people and what it feels like to be a part of the team that tells the story. She has no intention to give up."
That advice and assessment of who his daughter is definitely proves true each and every time we see her work. Both father and daughter remain incredibly busy. Bryce returned for The Mandalorian season 3 and is set to direct a remake of 1986's Flight of the Navigator. She also mentioned Ahsoka in an interview, leading to speculation as to whether she will be involved. Ahsoka just started production. Ron Howard is working on the aforementioned Lucasfilm projects and also has a few other projects in the works.
We here at Star Wars News Net are giant fans of the Howards and their work, and can't wait to see what's next for both of them, whether that be in a galaxy far, far away or somewhere else entirely.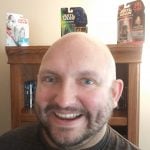 Nate uses his love for Star Wars and movies in general as a way to cope with the pain of being a Minnesota sports fan. When he's not at the theater, you can usually find Nate reading a comic, listening to an audiobook, or playing a Mario video game for the 1,000th time.