Jennifer Beals Praises 'The Book of Boba Fett' Showrunners for Their Collaborative Nature
As anyone in the entertainment industry can tell you, a production is like a machine — many moving parts, all working with or, in some unfortunate cases, against each other — trying to come together to make something greater than the whole of those parts. It's safe to say that a production lives and dies by collaboration, and a production such as the Disney+ series The Book of Boba Fett is no exception. In a recent interview with Insider, Jennifer Beals, better known in the series as Madam Garsa Fwip, discusses her time on set and how open the show's creators were to collaborating with the actors.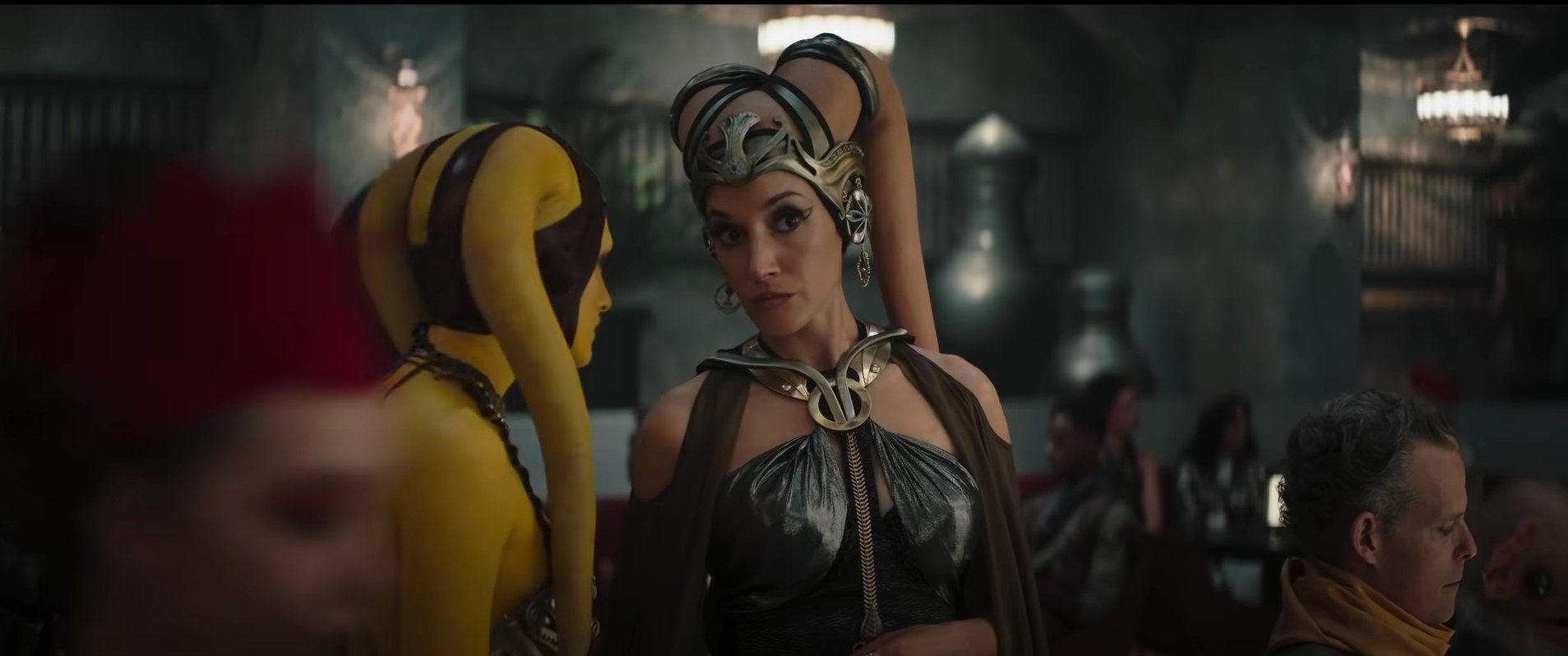 The Twi'lek Garsa Fwip is many things; she runs the Mos Espa jizz-joint Sanctuary, she deals with the scum and villainy of Tatooine with confidence and grace, and she is quite keen to make sure everyone's helmets are nice and clean. The one thing she is not… is anyone's master:
"In the original script, my employees referred to me as 'master."
The Star Wars galaxy is one bursting with cinematic inspiration, and Madam Garsa Fwip is to Sanctuary and Mos Espa what Rick Blaine is to his bar in Casablanca. Something about the title did not sit right with the actor, and while Garsa is not an expat like Rick, her character does come from a background they would prefer to forget: 
"I felt in this world I'm creating in my establishment, The Sanctuary, given that I've come from an enslaved people, perhaps we can choose better language — something that was more in line with her ethos and vision of her place."
In the interview, Beals discusses executive producers Jon Favreau and Dave Filoni being receptive to her notion that her character would not be as demanding and imposing as she had originally been written. The decision on the part of Favreau and Filoni to take the actor's views on the character into account have paid off, as Madam Garsa has become one of the series' breakout characters. The results of this are obvious, as Beals has been very pleased with her time and experiences on the set of the show, and has expressed nothing but praise throughout the whole process.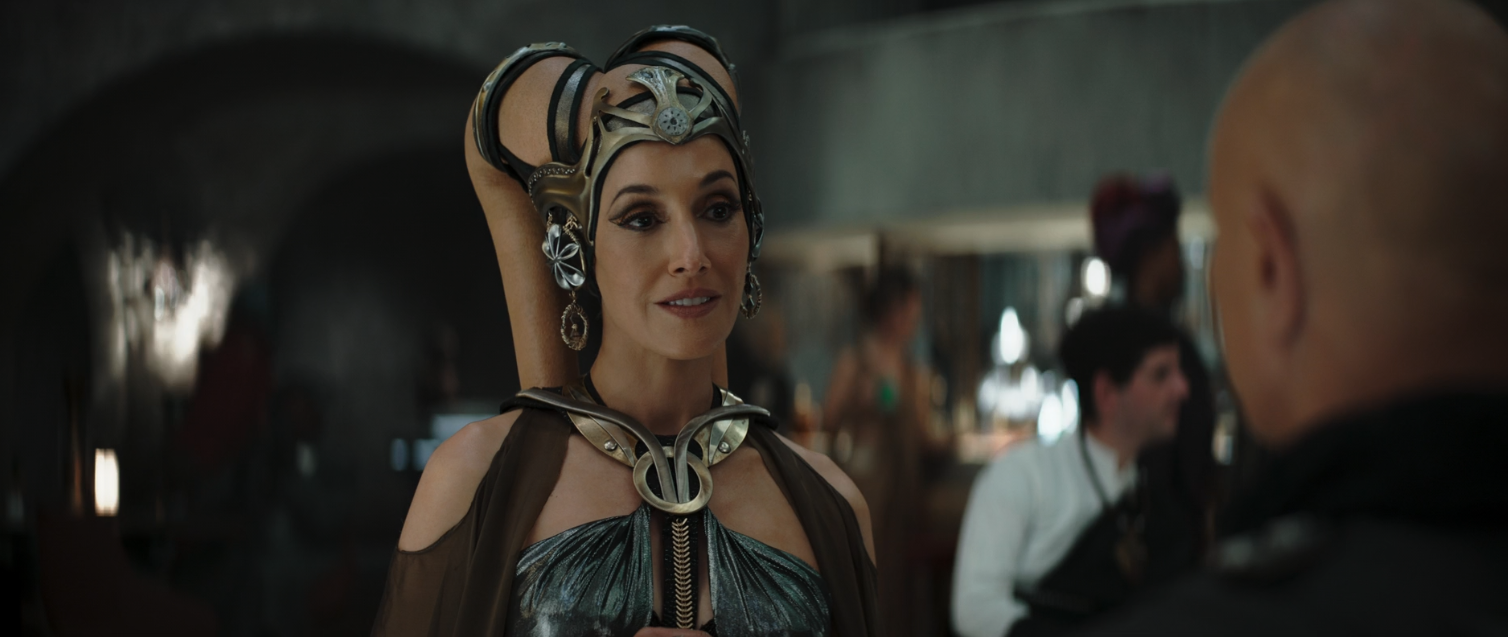 While the fate of her character is uncertain at this point, based on the shocking ending to episode 6, it is great to know that, even on a project as big as one set in the Star Wars galaxy, collaboration between the show's producers and creators and those bringing their characters to life is not only acceptable, but also seemingly encouraged:
"That is the gold standard. They showed me that. I have been to the top of the hill and have seen the light. Not that I haven't had that on other sets but here, having such an enormous crew and so many departments, and the fact that they're able to do, that is extraordinary."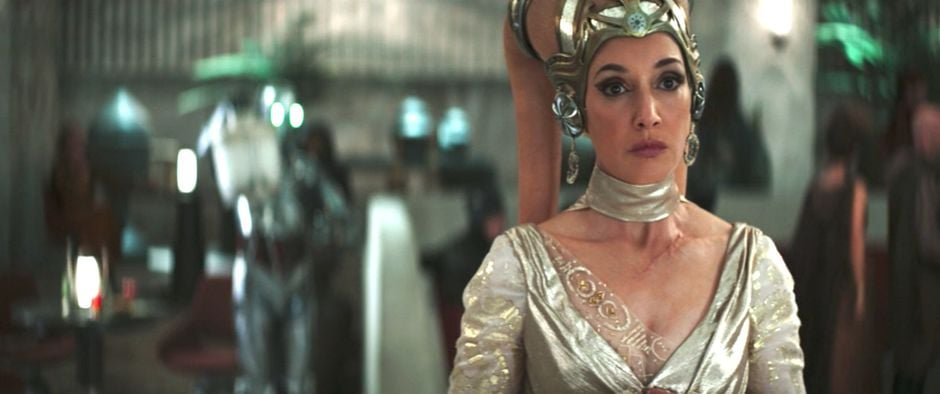 Whether Beals' character survives the attempt by the Pykes to take her and her club out of the equation, the actress will take this experience into her next project and beyond. We will learn the fate of one of Mos Espa's most revered citizens soon enough, as it looks like all-out war is swirling in on the sands of Tatooine.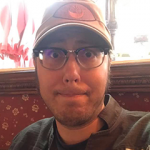 Born and raised in sunny Southern California, Colin grew up an avid fan of Star Wars, Disneyland, and so many more pop-culture staples. After spending some time as a character at a well-known theme park, he spent some time attending college in the UK. Colin now lives with his wife and dog just down the road from the Happiest Place on Earth and divides his time between family, friends, gaming, and writing horror stories and think pieces on cinema.