Obi-Wan Kenobi Disney+ Series Possibly Casting Young Luke and Leia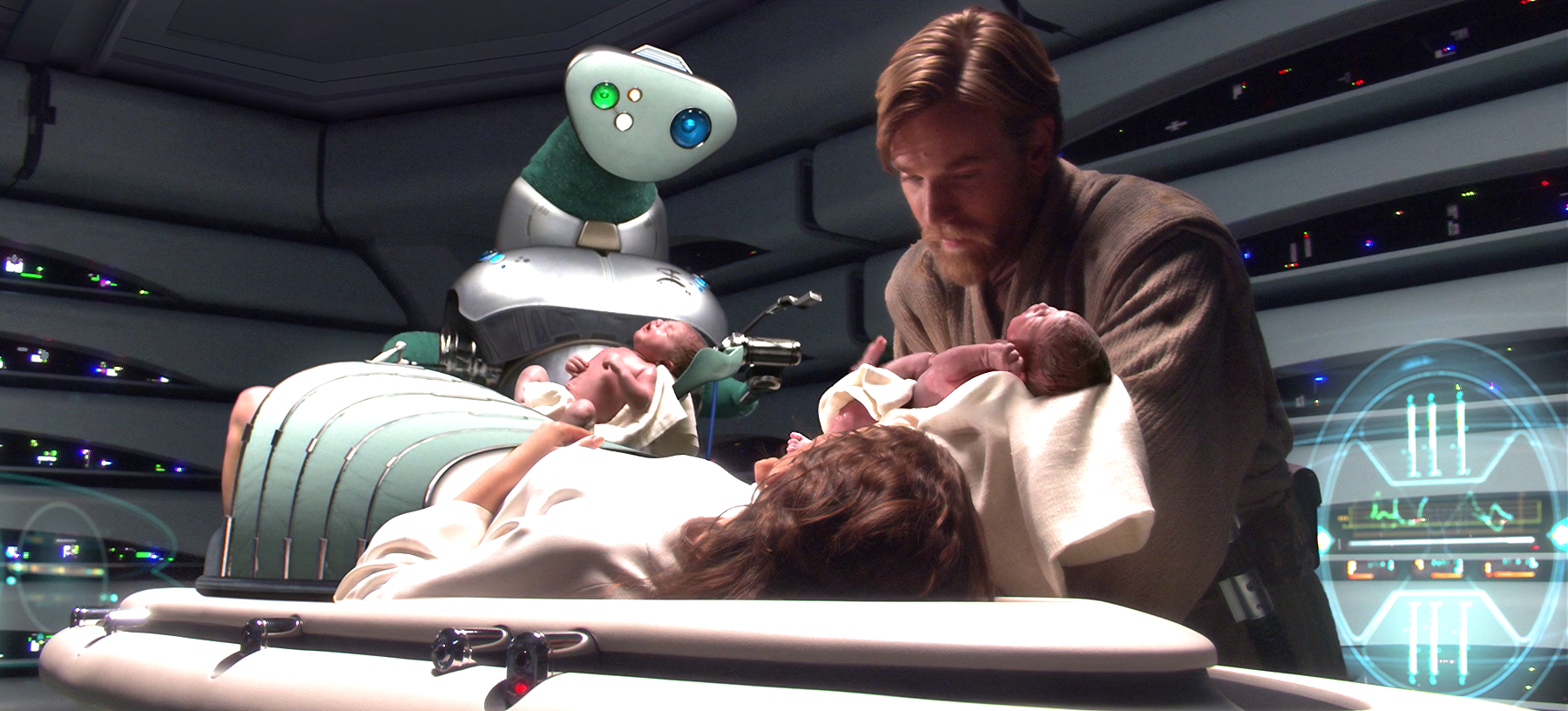 The highly-anticipated Obi-Wan Kenobi series on Disney+ may be looking for child actors to play Luke Skywalker and Leia Organa.
In a Backstage article discussing a variety of projects – with Disney+ brought up as a focus, but not the sole focus – there's mention of an upcoming Disney project that should raise a few eyebrows. The character description given seems to match the physical appearances of a certain boy, and a certain girl, in a certain galaxy far, far away:
"An undisclosed Disney feature film is casting lead roles. Blonde male talent, aged 8–11, with blue eyes, and brunette female talent, aged 8–11, with brown eyes is wanted."
The show is said to be set eight years after Revenge of the Sith and eleven years before A New Hope, so the age range for these young actors would match up with what Lucasfilm is looking for. While it's officially listed as being related to a "feature film", the line between streaming-based television and movies is blurring these days, and the descriptions sound a lot like younger versions of the two leads from the original Star Wars. It should also be noted that the Obi-Wan Kenobi project explicitly was a planned as a movie before moving to the Disney+ streaming service as a series.
Recently, there have been rumors as of late – seemingly originating from DanielRPK – that the Obi-Wan Kenobi show would feature a young actor portraying Luke. This seems like a given, considering that Luke is the reason that Obi-Wan went to Tatooine in the first place (where a majority of the action will likely be set). However, Leia also being part of the series would also be interesting, as it would suggest that Obi-Wan could take a break from watching over Luke in order to take part in some other quest that could require his presence. While Bail Organa presumably told his adopted daughter about the man who served with him in the Clone Wars, perhaps there's a chance that she'll get to meet him in the show. It'd also be neat to see Alderaan explored in live-action after seeing a brief shot of the planet at the end of Revenge of the Sith.
The untitled Obi-Wan Kenobi series is set to arrive in 2021 on Disney+.
Grant has been a fan of Star Wars for as long as he can remember, having seen every movie on the big screen. When he's not hard at work with his college studies, he keeps himself busy by reporting on all kinds of Star Wars news for SWNN and general movie news on the sister site, Movie News Net. He served as a frequent commentator on SWNN's The Resistance Broadcast.