SFX Magazine Reveals New Details About 'The Book of Boba Fett,' Morrison Says He Relied on Filoni To Keep the Mystery of the Character Alive
After being the main focus of next month's Empire magazine issue, The Book of Boba Fett is also having the spotlight on another magazine, SFX Magazine, which just came out. Issue 347 features a few interesting details about the new series, as well as quotes from the two lead performers.
For starters, Ming-Na Wen, who plays the lead female role of Fennec Shand, the character that was previously introduced in both seasons of The Mandalorian, says the show will "delve more into the life of bounty hunters." She went on to add:
"In 'The Book Of Boba Fett' there will be a lot of exploration of the dynamics between Boba Fett and Fennec Shand, how they complement each other, and what they get out of that relationship. He's someone she respects and they have definitely bonded with him saving her. It allowed her to realize that she might be better off not being solo anymore. She sees her alliance with Boba Fett as a very smart move, in the sense that she'll have somebody watching her back. And even though it might be an extra baggage to have to align herself with someone else, the reward for her at the moment is greater. And you know, Boba died – or we thought he did – in the Sarlacc pit, so I think that both of them share those near-death experiences in common. They both have a vulnerability that they understand."
In the story, the writer also points out that Boba Fett's ship has been officially rebranded as Firespray — its previous name was Slave I, and Disney has been taking it out of toys and merchandising for a while, eventually culminating in the current canonical rebranding.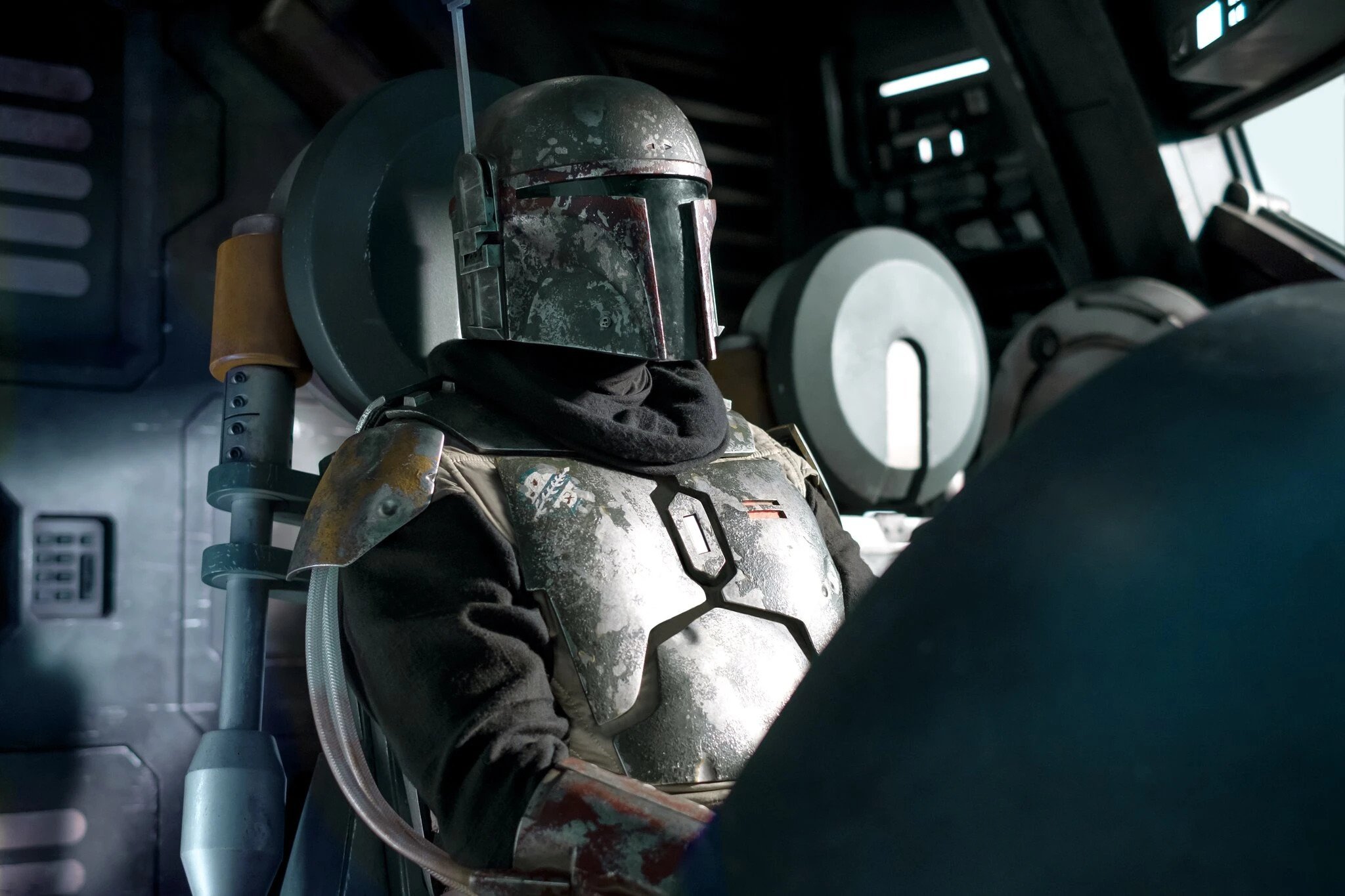 One of the show's biggest challenges might be to keep some of the decades-long mystery around the lead character, and that was the reason many were apprehensive about even making a project centered around Boba Fett. Morrison addressed this issue:
"Yes, and that's where we kind of opened up too much of the can at times, I think. I did have my reservations, but hey, I trust the people I work with. I was so lucky I had people like Dave Filoni who has an ability to connect some of the dots – some of the ancient dots – and to keep that authenticity. I relied on him a lot, because I'm not one of these actors that reads every comic book and every bounty hunter book."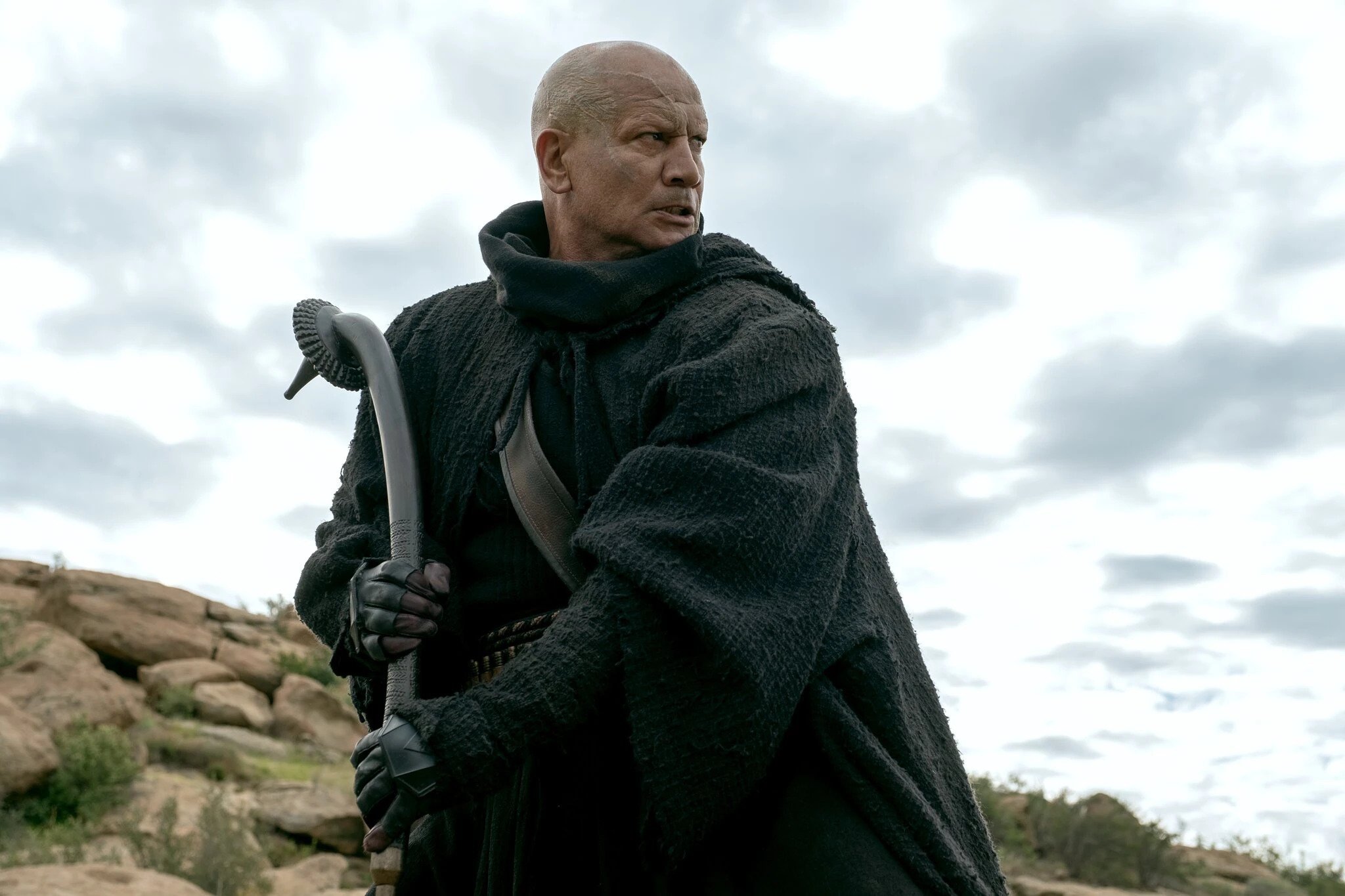 In the vein of the mystique of the character, we also have the fact that there are many unanswered questions about him, and what he's been doing for the past number of years. In canon, there are five years between the events of Return of the Jedi and The Mandalorian, and we know very little about what Boba Fett did in between both stories. We saw him go into the Sarlacc pit at the beginning of Jedi, and then magically reappear in Mandalorian. Will we find out what happened in between? Morrison said the following:
"There will definitely be a number of answers," teases Morrison. "Some long-winded answers. Some short and sharp answers. Some colorful answers. We're filling a lot of gaps."
We exclusively told you three months ago that in the series Boba will be in full revenge mode, going after those who did him wrong in the past. Morrison also told Rotten Tomatoes that there will be flashbacks in the show to the Empire Strikes Back era, which reinforces the idea that we'll be getting a lot of answers to the questions fans have been asking for four decades.
Hat tip to r/StarWarsLeaks for pointing out these snippets from the new issue.
Miguel Fernández is a Spanish student that has movies as his second passion in life. His favorite movie of all time is The Lord of the Rings, but he is also a huge Star Wars fan. However, fantasy movies are not his only cup of tea, as movies from Scorsese, Fincher, Kubrick or Hitchcock have been an obsession for him since he started to understand the language of filmmaking. He is that guy who will watch a black and white movie, just because it is in black and white.