Charles Soule Describes Plot Point for 'Crimson Reign' During Online Charity Event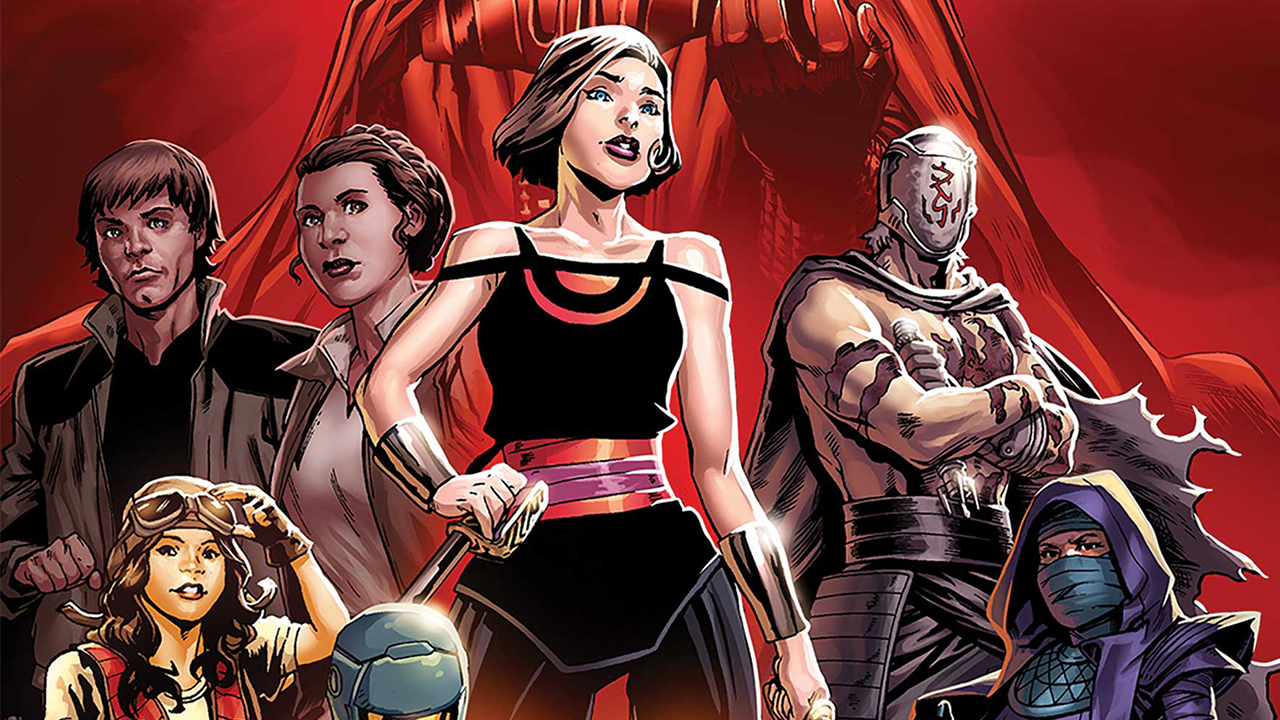 As Lucasfilm revealed a couple of months ago, the War of the Bounty Hunters cross-over event, which just ended last month, is only the first act in a trilogy of comic runs. The second one, also coming from Charles Soule, will be released in December under the title Crimson Reign. Now, in a new interview, Soule tried to build the hype even more by describing a plot point in one of the issues.
Warning: SPOILERS for Crimson Dawn coming…
In an interview with the podcast Broaxium, Charles Soule said the following:
"In Crimson Reign, there are a lot of things that happen right? It's very very cool, it's a big, sprawling story. It's the middle chapter of this trilogy. It's a three-act structure, right? Act one is set-up, act two is complication, act three is resolution. So this is complication. And one of the complications that happen are [that] the Knights of Ren pull a heist on Fortress Vader. So they go to Vader's Castle on Mustafar and they… yeah… So that's the thing. It's a whole issue built around that idea, it's gonna be what you think it is."
This happened on Saturday, during an event called the Podathon 2021, a YouTube stream that gathered over a dozen Star Wars podcasters raising money for the Make-A-Wish Foundation, a nonprofit organization that helps fulfill the wishes of children with a critical illness between the ages of 2.5 and 18 years old. They had guests from the Star Wars creatives community, including Matt Martin, Claudia Gray, and in particular, Charles Soule. Soule said he'd drop a scoop if the donations hit $7,500.
Here's the clip:
https://twitter.com/broaxium/status/1457352153434107910?s=21
The Crimson Reign run will kick off with the release of issue #1 on December 1st, and will have four more issues. The concluding arc will drop next year, right after the conclusion of Crimson Reign.
The link to make a donation to the Make-A-Wish Foundation via the Podathon 2021 event is still open: MAKE A WISH — PODATHON 2021
Miguel Fernández is a Spanish student that has movies as his second passion in life. His favorite movie of all time is The Lord of the Rings, but he is also a huge Star Wars fan. However, fantasy movies are not his only cup of tea, as movies from Scorsese, Fincher, Kubrick or Hitchcock have been an obsession for him since he started to understand the language of filmmaking. He is that guy who will watch a black and white movie, just because it is in black and white.