'The Book of Boba Fett': Fett's Updated Armor Confirmed in Trailer and New Funko Pop
Yesterday, Disney released the first official trailer for The Book of Boba Fett, showing off a brand-new Fett who appears to be more of a negotiating crime boss than bounty hunter. While this is the first look we've had at the new series since the epilogue of The Mandalorian Season 2, there are a few details we've been collecting over the past few months. In particular, two months ago we reported Fett would be brandishing an updated version of his armor/outfit in his first standalone adventure. Now both the trailer and a new figure by Funko Pop have confirmed it.
Notice that this is not an entirely new suit, just a few updates on the armor that Fett got back in The Mandalorian Season 2. Our source informed us that the new suit was designed by a new company, instead of the one that designed his look in The Mandalorian, and that it's a completely new paint job as well. In the picture below (special thanks to James Baney) we see a comparison. On the left, we have a Boba Fett toy, inspired by The Mandalorian Season 2, and on his immediate right, we have the new Funko Pop figure, which is currently sold out on Best Buy. Two more looks from The Book of Boba Fett are seen here too. We immediately see that the baggy garb/kilt Fett wore in The Mandalorian is significantly cut down, and Fett has a less baggy or clunky look, perhaps so he can engage in more mobile/agility-based maneuvers. Hat tip to the subreddit r/StarWarsLeaks for bringing the Funko Pop to our attention. We'll follow this up with a look at it from the new trailer.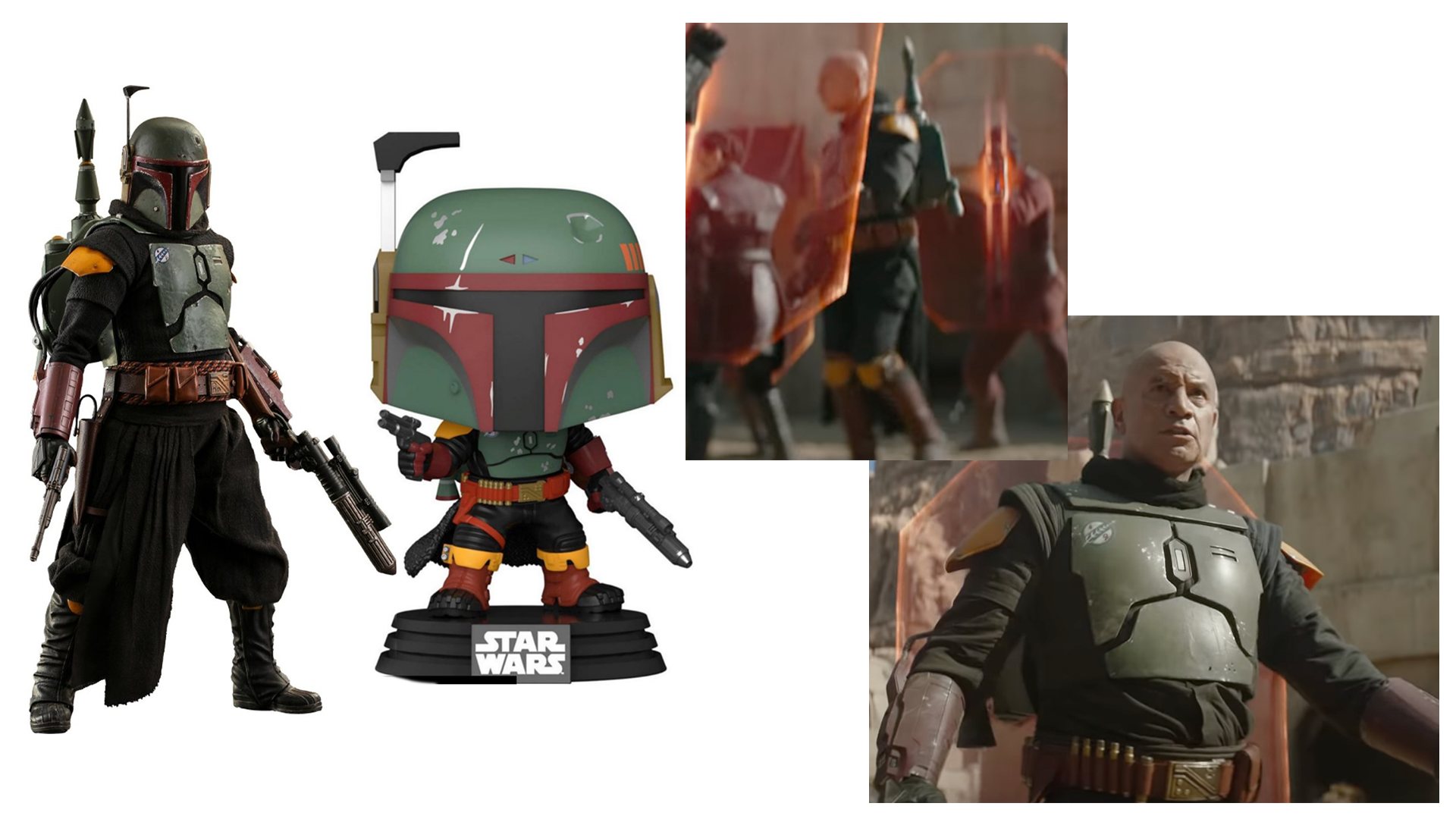 As you can see below, the baggy kilt-like garment Fett wore in The Mandalorian is not completely gone. It can still be seen, now partially on him in the trailer and figure, no longer covering the front of his legs (so he can run?), and we can now see his updated boots and leg armor.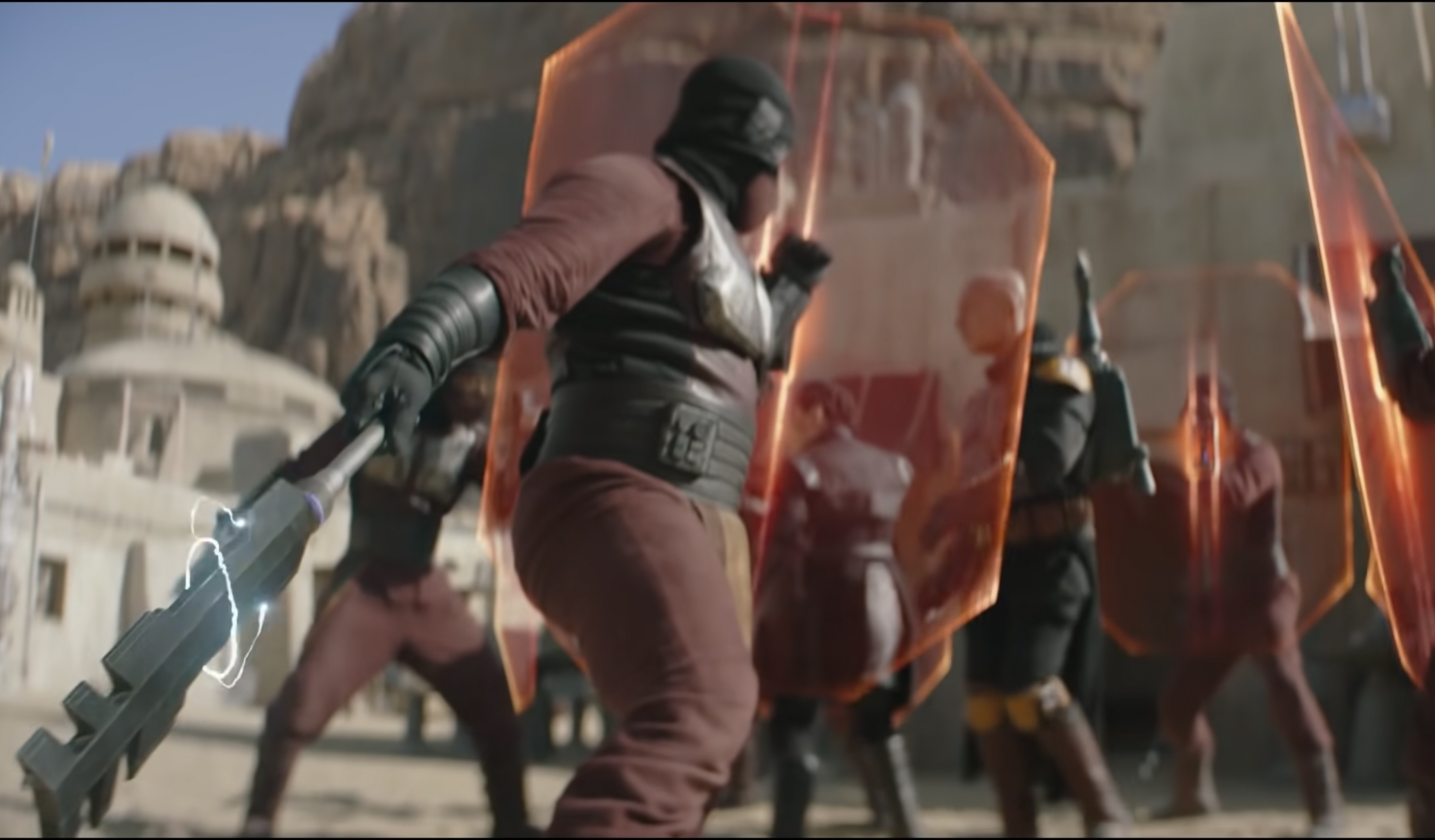 Fett being more agile/athletic in his own series makes a lot of sense, especially if he needs to be doing things like this in the series: (only click if you don't mind seeing a spoiler of an action scene in the series here).
The Book of Boba Fett will premiere on Disney Plus on December 29. In addition to that, on November 12, the platform is also releasing a new special on the character, titled Under the Helmet: The Legacy of Boba Fett.
Miguel Fernández is a Spanish student that has movies as his second passion in life. His favorite movie of all time is The Lord of the Rings, but he is also a huge Star Wars fan. However, fantasy movies are not his only cup of tea, as movies from Scorsese, Fincher, Kubrick or Hitchcock have been an obsession for him since he started to understand the language of filmmaking. He is that guy who will watch a black and white movie, just because it is in black and white.