'Star Wars' Releases Its Definitive Biography, 'Skywalker: A Family at War'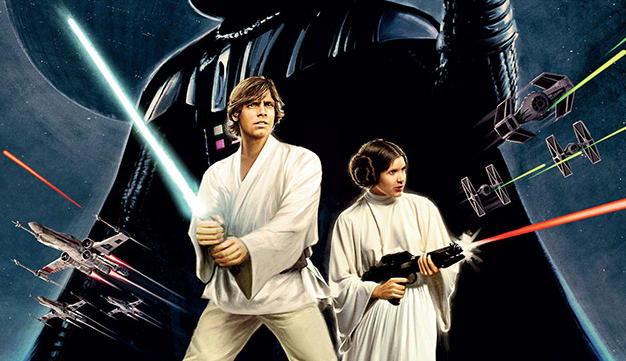 Star Wars is ultimately about family. And this new book aims to dive deep into the most problematic family ever.
It was announced back in January that associate editor of StarWars.com Kristin Baver would explore not only the characters' lives but also the key events linked to them which changed the Star Wars universe forever. Skywalker: A Family at War will deal with three generations of the Skywalker family across nine films and several other pieces of canon media.
From DK Publishing:
The Skywalker story has everything: passion, intrigue, heroism, and dark deeds.

This revelatory biography explores every twist and turn of the Skywalker dynasty: the slow seduction to the dark side of Anakin; his doomed marriage to Padmé Amidala; the heroics of Luke and Leia; the fall and redemption of Han Solo and Princess Leia's son, Ben; and the struggles of his dyad in the Force, Rey.

Leaving no stone unturned in tracing the dynasty's trials and tribulations, this definitive biography of Star Wars' first family explores and explains the deeper, more personal story of the Skywalkers, their characters, motivations, and, against seemingly impossible odds, their ultimate triumph.
Skywalker: A Family at War is available for purchase wherever books are sold. You can buy it online here. An excerpt from the book was released a few weeks ago.
Miguel Fernández is a Spanish student that has movies as his second passion in life. His favorite movie of all time is The Lord of the Rings, but he is also a huge Star Wars fan. However, fantasy movies are not his only cup of tea, as movies from Scorsese, Fincher, Kubrick or Hitchcock have been an obsession for him since he started to understand the language of filmmaking. He is that guy who will watch a black and white movie, just because it is in black and white.