Timothy Zahn's 'Thrawn' is The New Gold Standard for Star Wars Fiction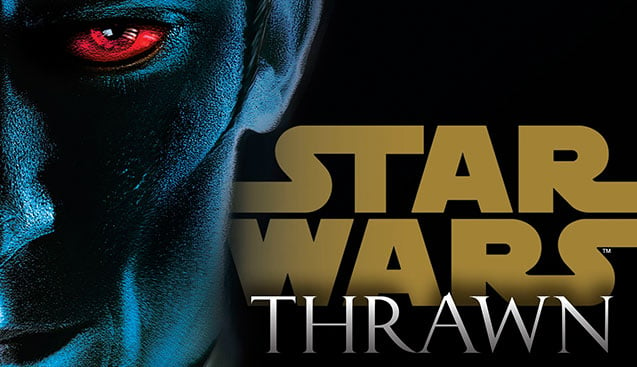 When author Claudia Gray was introduced to Star Wars fans with Lost Stars, followed by her Leia-centric novel Bloodline, I said that she was on her way to becoming the new Timothy Zahn of the Disney/LFL canon. Make no mistake, Gray is an amazing author and one of my favorites in the franchise – but it seems I may have spoken too soon. Another author has entered the ranks of Star Wars canon authors and has proven that he has no intention of getting replaced any time soon.
Timothy Zahn is back. As upcoming Star Wars authors continue to write great stories and make a name for themselves, Zahn reminds us with his latest novel Thrawn why his works are the gold standard for Star Wars fiction, and I for one am overjoyed that he is getting the platform he deserves to grace us with his captivating stories and brilliant characterizations.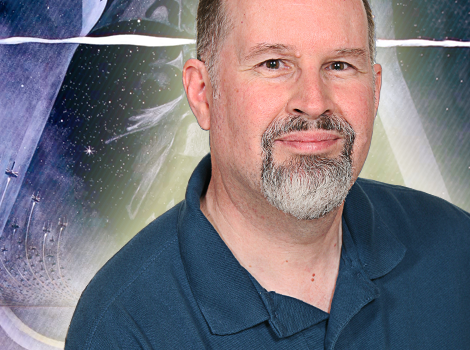 Now there's a couple of words that have long been attributed to Zahn's Star Wars novels – captivating and brilliant. Nearly a decade after the original Star Wars trilogy's conclusion, fans were hungry for more Star Wars – something many never thought they would ever get – especially not on the big screen. Who would have imagined that we would live in a world today where Star Wars is more popular and mainstream than it has ever been? Certainly not those fans back in 1991. Enter Timothy Zahn's Heir to the Empire trilogy (a.k.a. "The Thrawn Trilogy").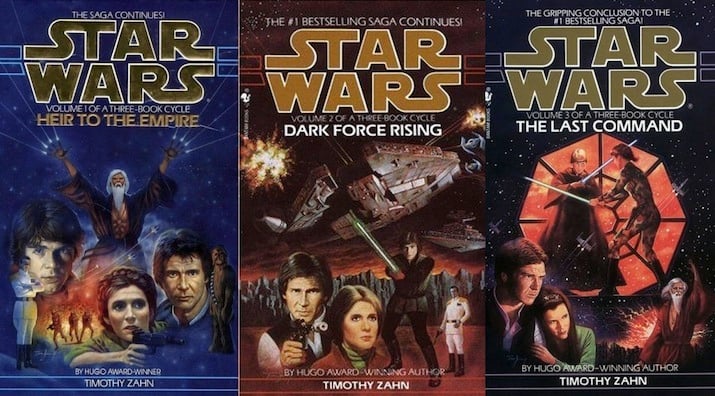 Up until 2015, Zahn's trilogy of novels (Heir to the Empire, Dark Force Rising, The Last Command) was considered (and still is to some) the true sequel trilogy to the original Star Wars films. His works have inspired so many other creators, as they have built upon Zahn's post-ROTJ world and continued the stories of the fan-favorite characters he created. Zahn himself wrote several other novels that tied in to his original trilogy such as Spectre of the Past, Vision of the Future, Survivor's Quest, and Outbound Flight – as well as two novels about the Emperor's Hand, Mara Jade (one of his more popular creations), and Scoundrels featuring Han Solo and Chewbacca in an Ocean's Eleven style caper.
Hands down though, the most intriguing (and perhaps beloved) character ever introduced by Zahn was the blue-skinned antagonist in his first Star Wars novel – Grand Admiral Thrawn. All of Zahn's previous novels have now been relegated to Star Wars Legends, meaning that they are not considered to be part of the official history of the Star Wars universe, which effectively turned Thrawn into nothing more than a myth, a character that many thought we'd never see again. But thank the maker that the folks at Lucasfilm love Zahn and his creations just as much as the fans do.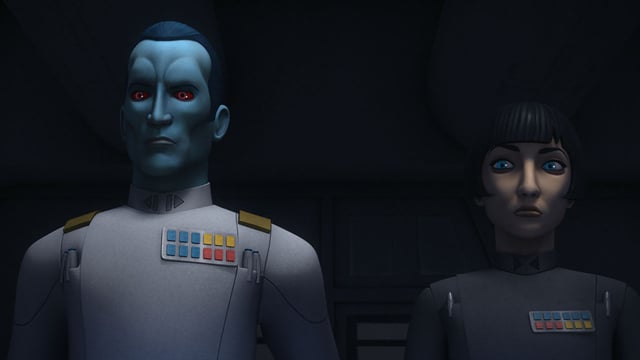 Recently, in the Disney XD TV show Star Wars: Rebels – Thrawn made his triumphant return to Star Wars – this time in an official capacity as the primary villain of the show's third season. How fitting it is that we continue his story further in the same medium in which he was introduced, and by the same author no less. Zahn raises the bar yet again with his latest novel Thrawn, a fascinating backstory to the Chiss Grand Admiral that provides a perspective on the character that is at the same time both familiar and refreshingly new.
In short, I loved this book, and I would say that it is in my top five Star Wars novels ever (Legends included) and possibly in the number one spot. I'd have to re-read it a time or two to cement its status in my own personal hierarchy, but it definitely is my favorite Timothy Zahn book.
What I loved about this book is the same thing that I love about all of Zahn's Star Wars books – the characters. I went in to this book (already familiar with the titular character) ready to experience Thrawn in all his glory, to remind myself yet again why I love the crafty alien imperial officer so much. To my surprise, I walked away from this story in love with not one character, but three.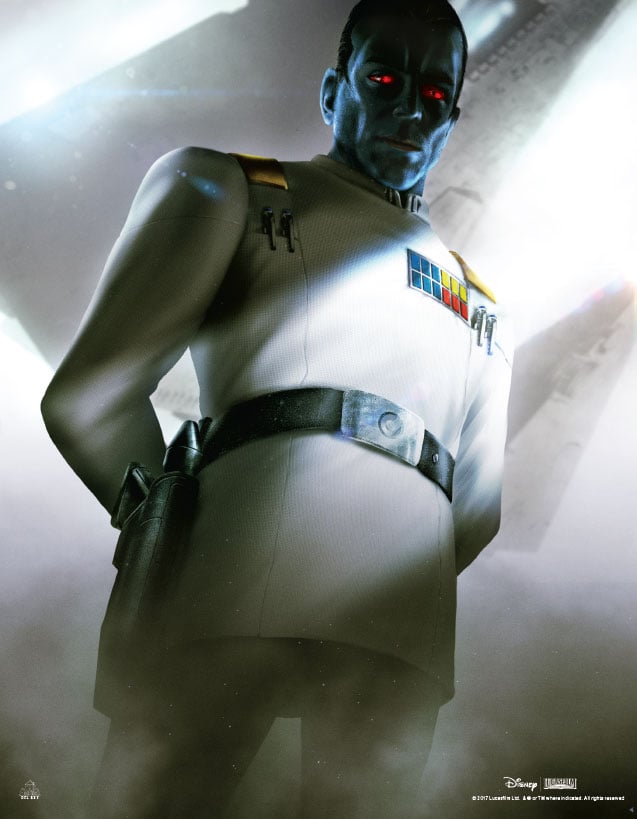 I'm sure it was aggravating to many of the expanded universe authors that so many of their characters no longer have a place in the Star Wars universe, but this doesn't seem to have bothered Zahn all that much. Oh okay, so Mara Jade and Talon Karrde are no longer characters in this world? No problem. I'll just introduce a couple of new characters that are just as good… Eli Vanto and Arihnda Pryce.
Granted Governor Pryce is not Zahn's original creation, but he does things with her character that flesh her out in such a way that my understanding of her will forever be influenced primarily by his work with her in this novel. I closed this book that final time, not wanting just to know more about Thrawn, but to also further the adventures of these other two characters. I can't wait for a novel about Eli Vanto and the Chiss Ascendancy (c'mon LFL – get on this!).
Pryce and Thrawn also compliment one another nicely, and I very much look forward to seeing what Filoni has in store for us with these two in the final season of Rebels. There is not much more I can say regarding Thrawn that has not already been said by Patrick and Kyle in their previous reviews (here and here). But I will say this – if you have not read this book yet, I envy you. Not because you have so far spared yourself from it – but because you still have the opportunity to experience it for the first time.
That being said, I have to point out that this novel might not be for everyone. It's not necessarily action-packed, nor is it a thrill ride of any sort. If you're looking for that type of story, you may want to look elsewhere. But if you are a fan of Star Wars novels like Tarkin and Bloodline, you will most likely really enjoy this one as well, especially if you are a fan of the character.
So until next time…happy reading Star Wars fans!
Jordan Pate is Co-Lead Editor and Senior Writer for Star Wars News Net, of which he is also a member of the book and comic review team. He loves all things Star Wars, but when he's not spending time in the galaxy far far away, he might be found in our own galaxy hanging out in Gotham City or at 1407 Graymalkin Lane, Salem Center, NY.