Star Wars Weekly Buzz: New Actress Revealed for The Last Jedi, Woody Harrelson Talks his 'Han Solo' Character and More
This week on the weekly buzz: Rian Johnson reveals a new cast member for The Last Jedi; Woody Harrelson shares another tiny bit about his character in the Han Solo spin-off movie; StarWars.com gives new details about the origins of the planet Jakku; first look at Darth Vader #1; Ewan McGregor addresses the Obi Wan spin off rumors yet again; the final box office results for Rogue One are in; J.W. Rinzler has a new book and more. Also Pablo Hidalgo is back with some interesting clarifications on some Star Wars topics.
First we start with an interesting revelation by The Last Jedi director Rian Johnson. A fan named Carl Grose noticed a familiar face on one of the behind the scenes photos from The Last Jedi that Rian Johnson showed during Celebration Orlando. He asked the director on Twitter if that's actress Amanda Lawrence. Johnson directly confirmed that she is indeed Lawrence and didn't miss the chance to praise her and her performance in the movie.
@rianjohnson Sir? Can I ask… ? Is that… Amanda Lawrence in one of your glorious Star Wars Celebrations on-set photos…? pic.twitter.com/vftoiVDI7F

— Carl Grose (@carl_grose) May 11, 2017
Yes and she is THE BEST. I am so happy to have her in the movie. https://t.co/uUhawYLpwI

— Rian Johnson (@rianjohnson) May 11, 2017
From the photo we can conclude that Lawrence's character will be part of the Resistance. On the photo she is with Carrie Fisher's daughter Billie Lourd, who is playing Lieutenant Connix from the Resistance.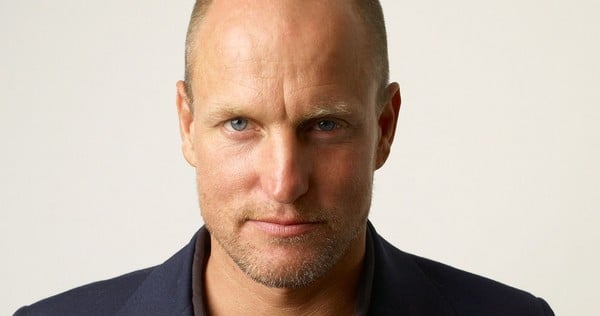 Next we have another interview with Woody Harrelson, who briefly touched on his character from the upcoming untitled Han Solo movie. Until now we only knew that his character's name is Beckett and that he is a criminal and mentor to Han. Now Harrelson has added a new detail about him – although he is a criminal he is on the light side of the Force and he is good at heart:
From Standard.co.uk:
Speaking from the set, he teased that his character will be on the light side of the Force, saying: "I am totally psyched to be making a Star Wars film. But the secrecy is on another level. What I can say he's a good character, he is a mentor to Han and a criminal, but good at heart."
It's funny how all the new actors are always very impressed with the level of secrecy on these movies. Emilia Clarke recently mentioned the film's level of secrecy as well.
A new photo from London with Alden Ehrenreich and Woody Harrelson:
Comicosity has a first look at the first issue of the new Marvel comic Darth Vader:
The most fearsome villain in the entire galaxy returns for an all-new series — Prepare for DARTH VADER #1! This June, superstar writer Charles Soule (Poe Dameron, Astonishing X-Men) will team with chartbusting artist Giuseppe Camuncoli (Amazing Spider-Man) to chronicle the epic rise of one of the greatest villains in all of fiction!

When Anakin Skywalker fell, both to the pull of the dark side and to the blade of Obi-Wan Kenobi, he rose back up, more machine than man. Having lost everything that he once held dear, the one who was prophesized to bring balance to the Force instead chose a darker path. Now, in a story set directly after the events of Star Wars: Revenge of the Sith, he must take his first steps into a darker world as…Darth Vader, Dark Lord of the Sith!

"With the all-new DARTH VADER series, we will finally get the chance to witness iconic moments in the Star Wars galaxy through the lens of one of its most famous characters," said series editor, Jordan D. White. "With Charles Soule and Giuseppe Camuncoli at the helm, we are going to spotlight the construction of Vader's red lightsaber, the fallout of Order 66, the beginnings of the Inquisitor program, the rise of an Empire, and many more sinister moments never seen before!"
For those who may be confused as to why we are starting over again with a new #1 for Darth Vader – the answer is actually pretty simple. This is a brand new series with different creators. It also has a different place in the timeline, taking place directly after the events of Revenge of the Sith, instead of during the OT like Kieron Gillen's 25-issue run on his comic of the same title. Here are some preview pages of the upcoming Darth Vader series by Charles Soule: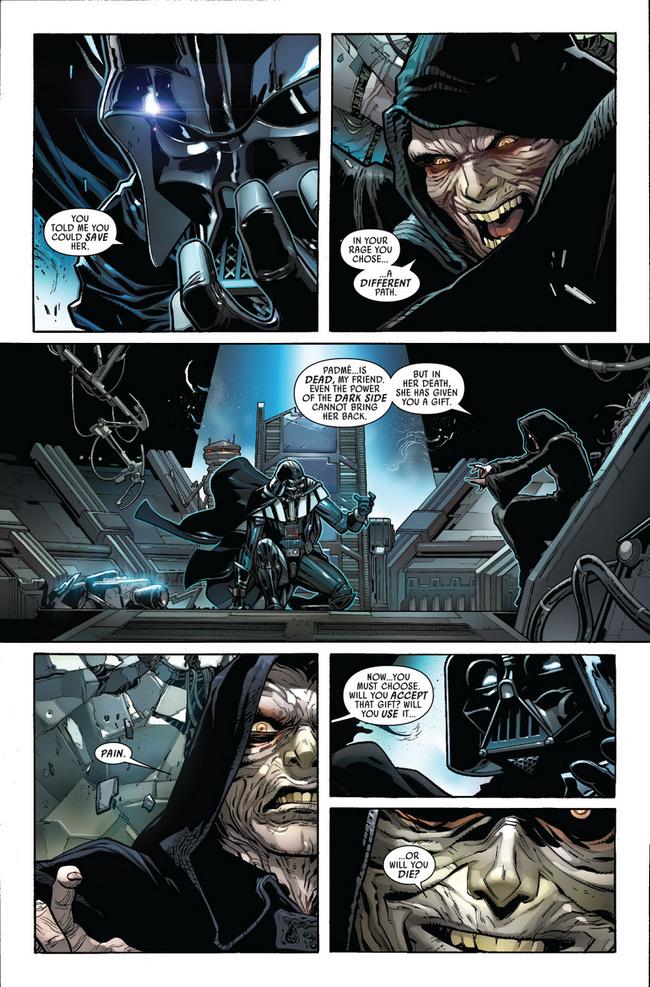 Ewan McGregor talks with Jimmy Kimmel about the potential Obi Wan spin off movie and shares a funny story from the past:
Artist James Raiz made an outstanding tribute to Star Wars, drawing every live action film into a huge wallpaper. The art is really impressive. It took him 400 hours and 7 months to finish the project and he promised to reveal the full-colored version on the 40th Anniversary of Star Wars – May 25, 2017. Check it out.
The official Star Wars site revealed on Instagram a cool tidbit about the inspiration behind the planet Jakku.
Our friend and writer of the magnificent "Making Of Star Wars" series of books, J. W. Rinzler, has a new book titled All Up. Here's a brief overview:
The behind-the-scenes & fantastic tale of anti-hero Wernher von Braun (of the V-2 and Saturn V), genial Jack Parsons (occultist & co-founder Jet Propulsion Laboratory), solitary genius Robert Goddard (first liquid-fuel rocket), and titanic Sergei Korolev (Sputnik & first man into orbit), who defied all odds to become the creators of the first Space Age and the godfathers of Apollo 11—all told by the author who brought you the amazing stories behind STAR WARS and INDIANA JONES.
Ranging from cloak-and-dagger espionage and the blitzkrieg battles of World War II to the atomic deserts of Fort Bliss and the nail-biting missions launched at Cape Canaveral, ALL UP is the epic telling of the events that led up to Neil Armstrong, Michael Collins, and Buzz Aldrin's legendary trip to the Moon.
The book has received very positive advance praise and you can pre order it just for $3 here.
And now several self explanatory tweets:
Always two there are. pic.twitter.com/Wcd3wfJHLy

— Star Wars (@starwars) May 11, 2017
Happy birthday to the man behind the First Order's fearsome General Hux, Domhnall Gleeson pic.twitter.com/ozAHExzH04

— Star Wars UK (@StarWarsUK) May 12, 2017
I'm working on the #StarWarsRebels S3 DVD/BD release & wondered-what were the most important parts of S3 to you? Thanks for your thoughts!

— Tracy Cannobbio (@Tcann13) May 9, 2017
I'm going to be at #Disney #D23Expo July 14th-16th in Anaheim? So my question tonight is anyone here going to be attending? Let me know! 🙂 pic.twitter.com/GFFYqTTz32

— Stephen Stanton (@Stephen_Stanton) May 8, 2017
Here's the final #BoxOffice totals for #StarWars #RogueOne 140 day theatrical run! Worldwide: $1,055,969,346 and Domestic: $532,177,324! 🙂 pic.twitter.com/YTDRUapQ03

— Stephen Stanton (@Stephen_Stanton) May 10, 2017
And finally, this week Pablo Hidalgo was more active on Twitter answering fan questions and revealing a few cool tidbits about the galaxy far, far away:
@pablohidalgo What was Kathleen Kennedy referring to in her recent interview about the original trilogy? I am giving up hope at this point.

— Marthman32 (@marthman32) May 8, 2017
@pablohidalgo https://t.co/3KvVNI6Fbh

— Marthman32 (@marthman32) May 9, 2017
@marthman32 Oh that. Seems like old news. These are George's movies.

— Pablo Hidalgo (@pablohidalgo) May 9, 2017
Hey @pablohidalgo, is this legit? Fan made and wondering if it is accurate or close. Thank you. pic.twitter.com/dkBvMvYFqq

— Kyle Larson (@Kyle97202) May 9, 2017
@Kyle97202 It is not.

— Pablo Hidalgo (@pablohidalgo) May 9, 2017
In the last Jedi trailer it is said that the grey Jedi code symbol is seen I thought that was the symbol of the Jedi? @pablohidalgo pic.twitter.com/Jerb2p3SYC

— LORDVADER2123 (@LORDVADER2123) May 9, 2017
@LORDVADER2123 There is no "grey Jedi symbol".

— Pablo Hidalgo (@pablohidalgo) May 9, 2017
This question comes in weekly. Luke did retrieve the lightsaber he threw away in Return of the Jedi. He wears it to the Ewok jamboree. pic.twitter.com/OmYavr08Ai

— Pablo Hidalgo (@pablohidalgo) May 8, 2017
@Fishb20 It would have been with him in his TIE fighter.

— Pablo Hidalgo (@pablohidalgo) May 9, 2017
@Henry_M It fell down the reactor shaft.:/

— Pablo Hidalgo (@pablohidalgo) May 9, 2017
@caufield78 Fell down the DS2 reactor, which then exploded. That's about it.

— Pablo Hidalgo (@pablohidalgo) May 7, 2017
@DanC19388249 Yeah, like three years earlier.

— Pablo Hidalgo (@pablohidalgo) May 9, 2017
@DanIn3D They age at about 2x rate.

— Pablo Hidalgo (@pablohidalgo) May 7, 2017
@ZayHeron @KristianHarloff There's no reason to think the rebels got the plans to DS2; the Bothans gave 'em location and intel. Hasn't been told beyond ROTJ.

— Pablo Hidalgo (@pablohidalgo) May 7, 2017
@GenerationJSIN You can fire from the cockpit, but only in a fixed arc. You can't turn the turret from there.

— Pablo Hidalgo (@pablohidalgo) May 6, 2017
@nakedbedco @HolocronKeeper Speaking from having been on the Ep III set each day, he did not.

— Pablo Hidalgo (@pablohidalgo) May 6, 2017
@pablohidalgo some people are taking "it's important in regards to rey" as confirmation of rey skywalker. was that your intention? pic.twitter.com/NxjUNGrbIL

— #1 kallo jath stan (@sugadaddyswag) May 5, 2017
@sugadaddyswag Of course not.

— Pablo Hidalgo (@pablohidalgo) May 5, 2017
@pablohidalgo is it possible Vader's castle was built ontop of this ? pic.twitter.com/6RVG9CZir4

— The Legendary Cj (@THEcjhogan) May 5, 2017
@THEcjhogan No, it's somewhere else.

— Pablo Hidalgo (@pablohidalgo) May 5, 2017
Stay tuned for more next week.