UPDATE 4! Two to Four Days of Star Wars Episode VIII Filming on Skellig Michael! Crew Expected to Arrive on September 14?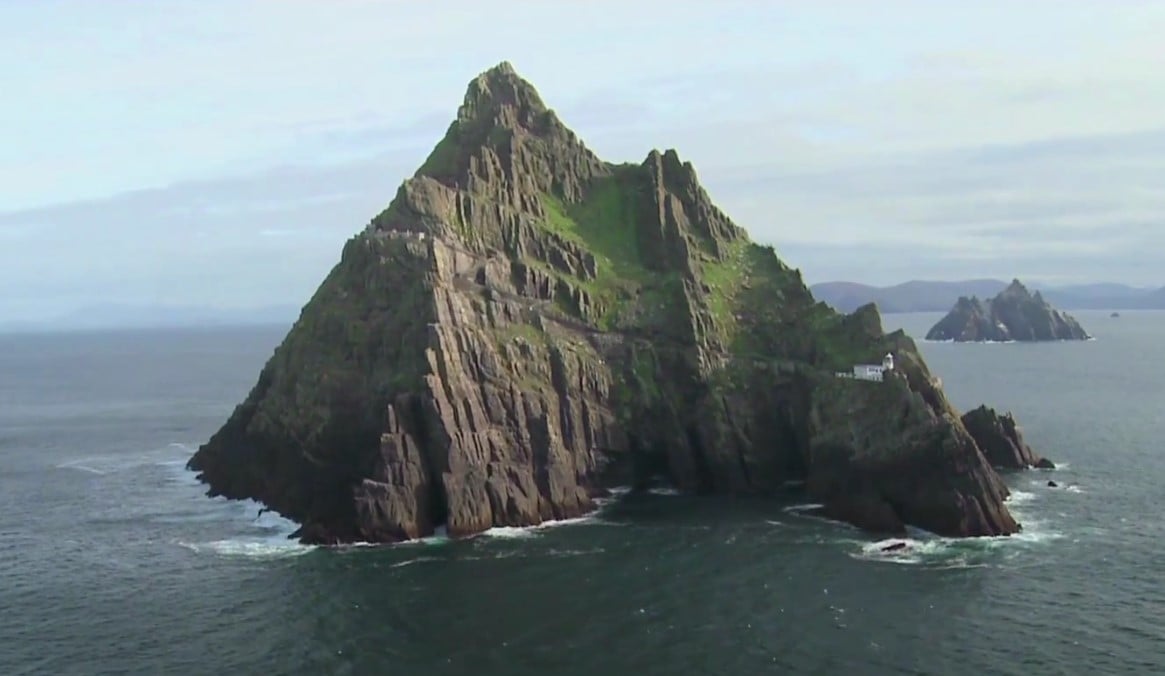 We've heard all kinds of rumors about the duration of the upcoming Star Wars filming on Skellig Michael. The latest reports are a bit confusing, and the only certain thing for now is that the shoot will be no longer than several days.
Kerry's Minister for Arts and Heritage Heather Humphries has confirmed that the filming will be limited to September only.
From rte.ie:
Minister Humphries has now confirmed she has granted permission for further filming to take place this month.

In a statement she said an ecologist and specialist staff from the National Parks and Wildlife Service and the National Monuments Service will be present for the duration of the filming, and will have the authority to stop or modify it should concerns arise.

The statement outlines 16 measures to be implemented, including limiting the filming to September and confining activities to limited and specified areas.
My first reaction based on the wording of this statement was that they will probably film for 10 days to 2 weeks in September, since they still haven't started yet, and we're already in the first quarter of the month. However there's another report from TheJournal.ie that suggests the crew is expected to film only for 2 to 4 days!
A few days ago another Kerry minister said that the Skellig Michael shoot this month will be for a second Star Wars movie, making us to believe that he was talking about Episode VIII (HERE).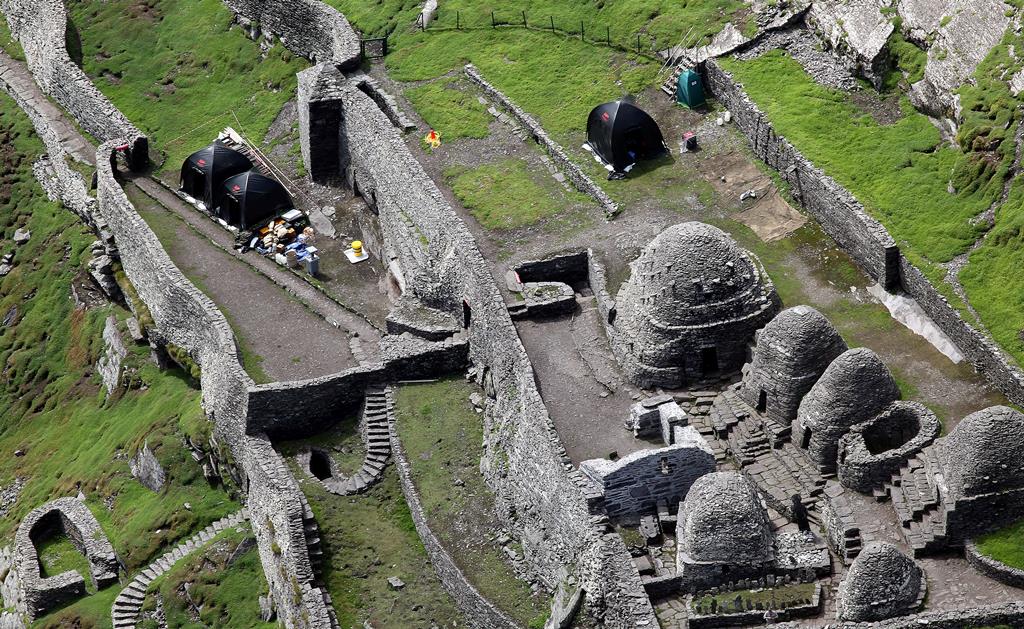 UPDATE 1!
And another report backing up the several days of filming, and suggesting that the shoot is about Episode VIII (via breakingnews.ie):
Filming is expected to last between two and four days, with preparation and clear up work covering several weeks.

Eight return helicopter flights have been licensed and it is understood director Rian Johnson has been cleared to film some scenes at dusk and at night from the sky up to 9pm, despite concerns about nocturnal sea birds.
Despite the multiple and confusing reports (there was even one suggesting that the filming is for Episode IX), the shoot will be most likely about Episode VIII. 🙂
Stay tuned for more on the topic.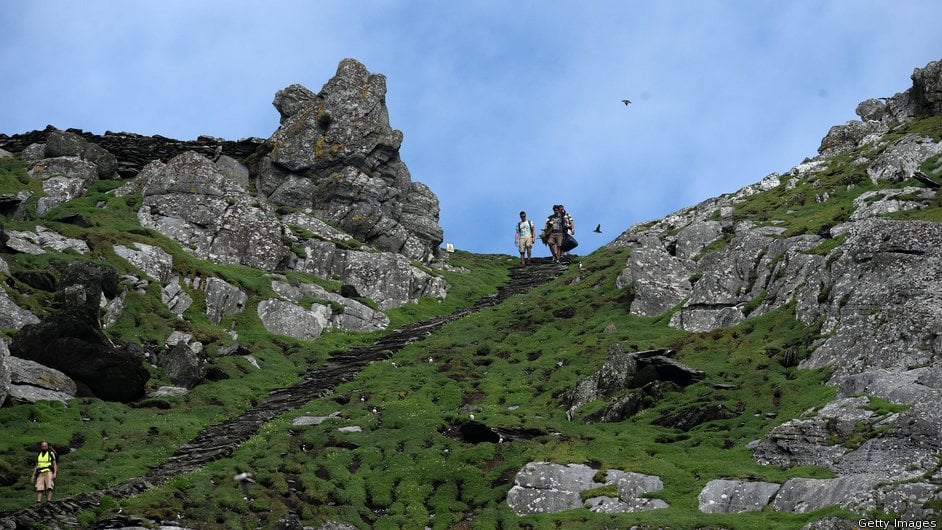 UPDATE 2!
Entertainment Weekly has learned that the filming on Skellig Michael will not be about Episode VIII, but a reshoots for The Force Awakens:
Lucasfilm did not immediately return calls for comment, but it's not unusual for big budget films to reshoot some scenes in the midst of editing, although this one is cutting it close with release just over three months from now. Sources tell EW that smaller scale reshoots have been happening off and on for several weeks, including during the time some of the cast was gathered in Southern California for Disney's D23 fan expo last month.
Now the question is, are they only changing something, or they have decided to extend a certain rumored sequence. As you remember since the first filming on Skellig, a local newspaper spread the rumor that the scene shot there will be at the very end of the movie and will be very brief.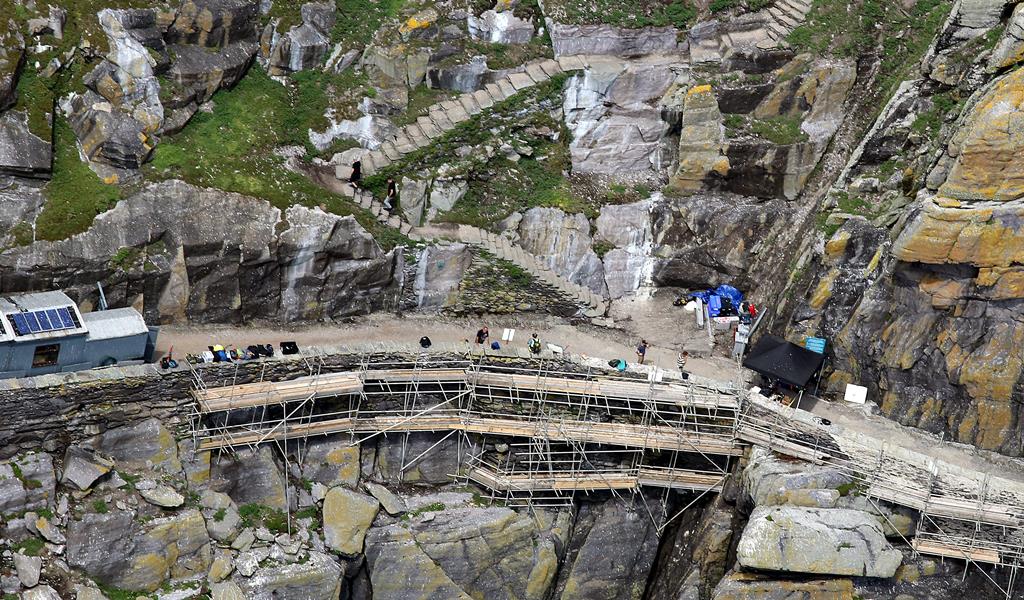 UPDATE 3!
EW is now going back on their statement upon hearing from Lucasfilm, and is stating that the movie being filmed is Episode VIII.
Lucasfilm says reports that Star Wars: The Force Awakens would be regrouping for reshoots in Ireland this month are erroneous and that the actual plan is to begin shooting sequences from director Rian Johnson's 2017 sequel Episode VIII.
Who knows? At this rate, they might be shooting a bit of footage for both movies! In any case, don't expect anything elaborate – like a major action sequence – to occur during the shoot if it's only a few days long. It's likely that a lot of the footage for the location Skellig Michael represents will be filmed later on at the studio, as opposed to filming extensively on the island.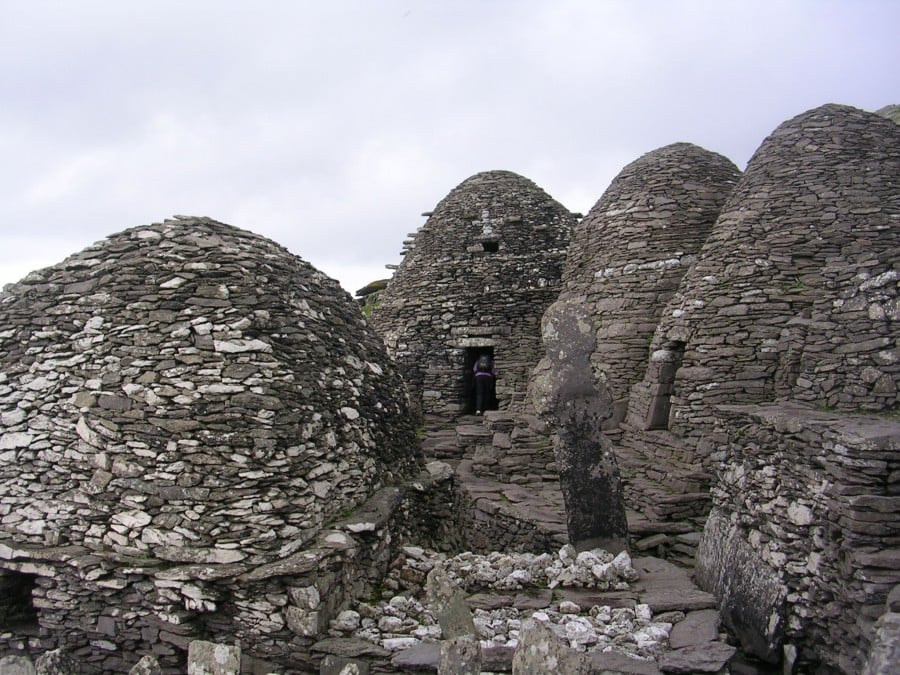 UPDATE 4! 
Now that we've finally found out for which episode is the upcoming filming, the next most interesting question is, when is filming going to start. It appears that Independent.ie might have the answer. Among other things that were already reported before, the site mentioned the following:
On September 14, the Star Wars crew will return. Lights, cameras and action will, for a period, replace the peace which envelopes this stunning isle, 12km off the coast of south Kerry, and many are worried about the ecological consequences and the long-term impact on the great Skellig. Others believe the concerns are misplaced and that the Star Wars film will boost tourism to the south west. 
As it was mentioned before, the actual filming will take only 2-4 days, but the filming crew will be on location for at least 2 weeks preparing for the shoot. So most likely crew members will start to arrive from Monday next week and we could expect the actual filming to take place several days after that. My guess is around September 21.
Stay tuned for more.
Special thanks to Terence Mulvey for the heads up.