Rian Johnson and Kelly Marie Tran Reveal Their Thoughts on 'Star Wars: The Rise Of Skywalker' at the Oscars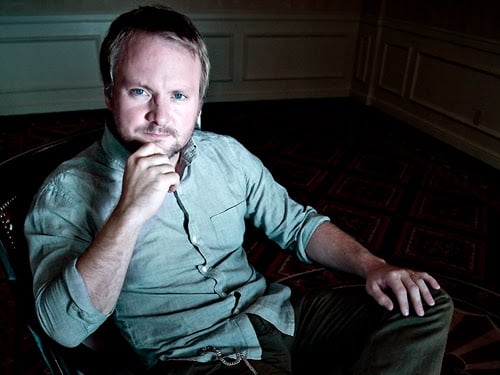 Rian Johnson has not publicly commented on The Rise of Skywalker since its release, until now. So, what did he think of the follow-up to his Star Wars movie, The Last Jedi? He revealed the answer last night on the red carpet of the Oscars. The Star Wars questions didn't end there, as Kelly Marie Tran was asked about fan reaction to her limited screen time in the movie compared to the previous film.
Rian Johnson attended the Oscars last night in celebration of his nomination for Best Original Screenplay for Knives Out, which lost to Bong Joon-Ho's Parasite (which was the biggest winner of the evening with three other awards). While he was there, he spoke with MTV News about Knives Out and what he thought of The Rise of Skywalker, and it turns out that he really enjoyed it.
"I had a blast, man. Made me so proud, and seeing the heart and soul that J.J. (Abrams) put into it. And seeing my friends who were in the movie just like, bring the whole thing to a conclusion. Yeah, for me as a Star Wars fan, it was a really special experience."
You can view the brief interview below:
.@joshuahorowitz caught up with @rianjohnson on the #Oscars red carpet to talk about the forthcoming #KnivesOut sequel and what Rian thought of 'Star Wars: The Rise of Skywalker' pic.twitter.com/B1tPNlIM0x

— MTV NEWS (@MTVNEWS) February 10, 2020
Fellow Star Wars alumni Kelly Marie Tran also attended the event as a presenter. MTV News' Josh Horowitz also interviewed her and asked her about her reduced role in the sequel, which was officially stated to be for technical reasons due to a lack of satisfying footage of Carrie Fisher to use for a subplot at the Resistance base. While Horowitz noted that there was disappointment from fans over her perceived erasure of screen presence, she said that she was grateful that she could be a part of the movie and that resolving a massive franchise-spanning narrative was more important.
"[The Last Jedi] was my first movie, you know? So I think that I'm finally starting to realize that when you're in something of that caliber, there's so many people working to make something out of love. And no matter what you do, there's always going to be people that aren't happy with that. But I think that the best lesson that I've learned is to have fun and be present in the moment… I think that I'm really just amazed at the way that [J. J. Abrams] was able to sort of wrap up all these incredible stories. There were so many characters! At the end of the day, I got to be part of something bigger than me, and that's really special."
You can see her remarks below:
On the #Oscars red carpet, @joshuahorowitz caught up with 'Star Wars: The Rise of Skywalker' star Kelly Marie Tran about fans' reactions to her role in the film pic.twitter.com/dDlHc7bLUz

— MTV NEWS (@MTVNEWS) February 10, 2020
It remains to be seen if we'll see Kelly Marie Tran's character Rose Tico in Star Wars again, as the plan and direction for future Star Wars films and stories has yet to be publicly revealed. Rian Johnson is still committed to developing a trilogy of Star Wars movies that have not yet been scheduled by Lucasfilm, but in the meantime, he is currently working on a sequel to Knives Out.
Star Wars: The Rise of Skywalker is still playing in theaters.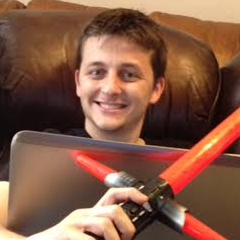 Grant has been a fan of Star Wars for as long as he can remember, having seen every movie on the big screen. When he's not hard at work with his college studies, he keeps himself busy by reporting on all kinds of Star Wars news for SWNN and general movie news on the sister site, Movie News Net. He served as a frequent commentator on SWNN's The Resistance Broadcast.