'Star Wars: The Rise of Skywalker' Had Rose and Leia Subplot Cut for Technical Reasons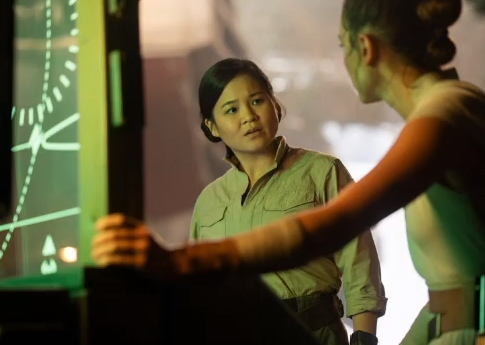 Kelly Marie Tran's Rose Tico had several scenes cut from Star Wars: The Rise of Skywalker, and fans have been left wondering where they went. Co-writer Chris Terrio explain that a major reason for Rose's decreased screentime had to do with technical limitations for what they could do with Carrie Fisher's General Leia.
While talking to Awards Daily (in an interview that we've partially covered here), Terrio was asked about how Rose Tico got the short end of the stick as far as screentime goes in The Rise of Skywalker. Terrio revealed that a good chunk of Rose's scenes were excised because they were specifically tied to a subplot that was cut from the film involving Leia which ultimately didn't live up to Lucasfilm's VFX standards when a rough cut was assembled:
"[J. J. Abrams] and I adore Kelly Marie Tran. One of the reasons that Rose has a few less scenes than we would like her to have has to do with the difficulty of using Carrie's footage in the way we wanted to. We wanted Rose to be the anchor at the rebel base who was with Leia. We thought we couldn't leave Leia at the base without any of the principals whom we love, so Leia and Rose were working together. As the process evolved, a few scenes we'd written with Rose and Leia turned out to not meet the standard of photorealism that we'd hoped for. Those scenes unfortunately fell out of the film. The last thing we were doing was deliberately trying to sideline Rose. We adore the character, and we adore Kelly – so much so that we anchored her with our favorite person in this galaxy, General Leia."
Terrio further explained the situation to The Hollywood Reporter, noting that it ultimately boiled down to editing decisions, and he also explained that while we don't get to see a lot of Rose, her increased prominence within the Resistance is a sign of growth for a character who started out as a mechanic who never thought that she had the potential to be a hero:
"There were a couple of scenes that we shot with Rose that I wish had made it to the final cut. But it's the nature of the process that certain scenes fall out of the film, and I very much respect the difficulty of the decisions J.J. had to make — especially given that I know for a fact that J.J. adores and respects Kelly and would have loved to keep every second he shot with her in the film. I do think that The Rise of Skywalker shows Rose changing, growing, evolving. Rose begins her journey in The Last Jedi as just about the lowest person on the Resistance totem pole. In The Rise of Skywalker, Rose is at the right hand of the general, working on military plans and helping to call the shots. I think Kelly does a masterful job of showing us a young woman's evolution from starry-eyed admirer of Finn to Resistance leader and strategist who is very much his equal."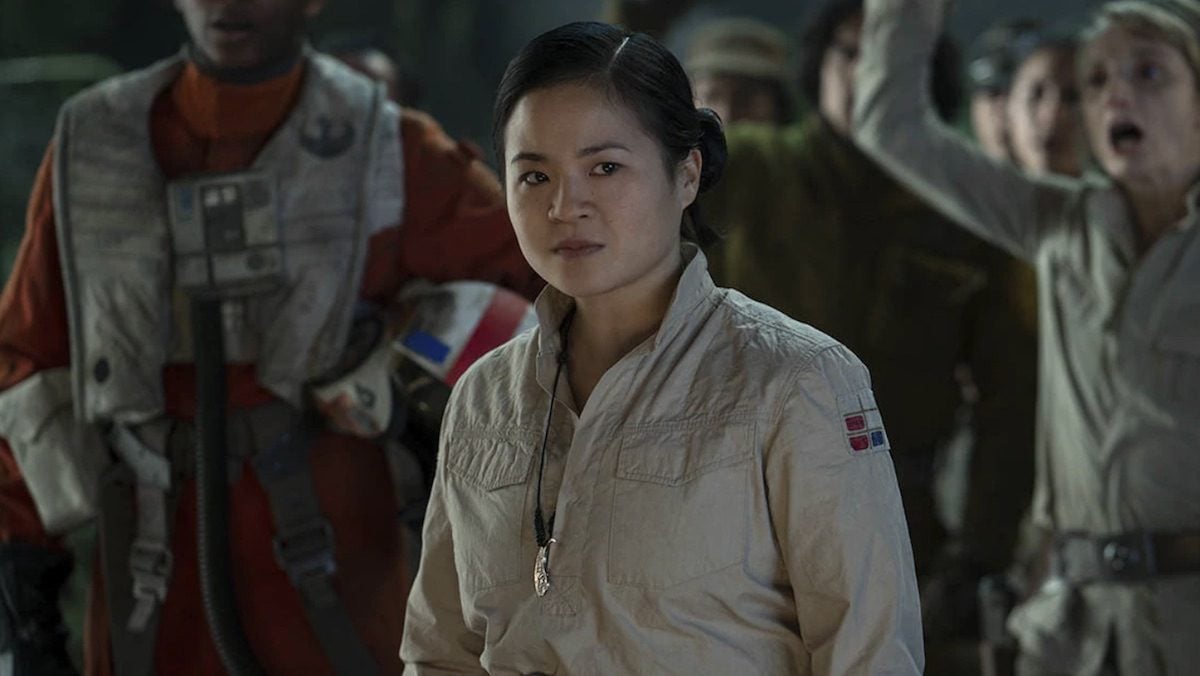 Prior to the release of The Rise of Skywalker, Tran alluded to scenes where she would interact with Daisy Ridley's Rey, which didn't happen in the finished film (although such a scene was filmed, as evidenced by the promotional image). Fans have interpreted the downsized role that Rose does have in the film as caving to an absolutely hideous subset of toxic "fans" who have harassed the actress playing her, but it seems that this was never the intention. Nonetheless, it's not a good look, and more could have – and should have – been done.
It's likely that Lucasfilm has taken note of fan anger and will include deleted scenes involving Rose when the movie hits Blu-Ray. The film's novelization is likely to touch upon that aspect of the story as well, since there aren't the kind of limitations that existed with the archive footage repurposed into the film. This is a case where I feel like, in an era of needless outrage, there's a point to be made here with a good degree of righteous indignation: Rose's potential was squandered in The Rise of Skywalker, and after what Kelly Marie Tran went through, that shouldn't have happened. Perhaps there's potential to make up for it on Disney+, where the sequel trilogy's characters will no doubt be the stars of future adventures in the Star Wars universe.
Star Wars: The Rise of Skywalker is now playing in theaters.
Grant has been a fan of Star Wars for as long as he can remember, having seen every movie on the big screen. When he's not hard at work with his college studies, he keeps himself busy by reporting on all kinds of Star Wars news for SWNN and general movie news on the sister site, Movie News Net. He served as a frequent commentator on SWNN's The Resistance Broadcast.