New 'Skywalker' Book Strengthens Likelihood of Qui-Gon Returning In 'Obi-Wan Kenobi' Series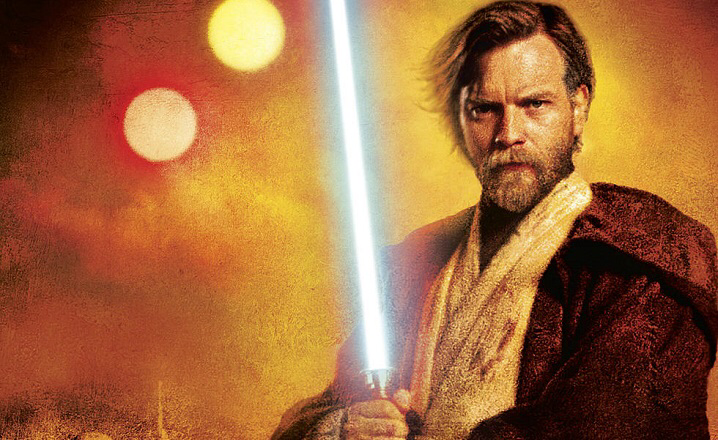 The Obi-Wan Kenobi series being developed for Disney Plus has proven to be one of the most highly-anticipated series already, but the newly-released Star Wars: Skywalker – A Family At War book has provided an interesting tidbit that might fortify the widely popular belief that Qui-Gon Jinn will return in the upcoming limited series. Potential spoilers ahead.
Star Wars: Skywalker – A Family At War (written by Kristin Baver) is a biography of the Skywalker family and their allies over the events of "The Skywalker Saga", encompassing the nine main movies and a multitude of spin-offs. Since Obi-Wan Kenobi plays an important role in the lives of Anakin Skywalker, his wife Padmé Amidala, and their children Luke Skywalker and Leia Organa, it's only natural that his contribution to their family's story is brought up.
Let's get right to the point: a passage in the book makes mention of Obi-Wan Kenobi's life in the years following Star Wars: Revenge of the Sith, which naturally brings up one of the last things that Obi-Wan learned about in the movie: the ability to use the Force to retain consciousness after death. Yoda told Obi-Wan that his old Master, Qui-Gon Jinn, contacted him from beyond the grave (something that was eventually fleshed out in Star Wars: The Clone Wars), and wanted to teach his old Padawan about this secret power. In the years afterward, Obi-Wan and Qui-Gon communicated with one another telepathically from time to time, and it was presumed by many fans that he never appeared as a Force spirit due to not completely learning the technique required to extend life beyond death. What's new, however, is a timeframe of when Qui-Gon first physically appeared as a Force spirit to his student: 10 years after the fall of the Jedi Order.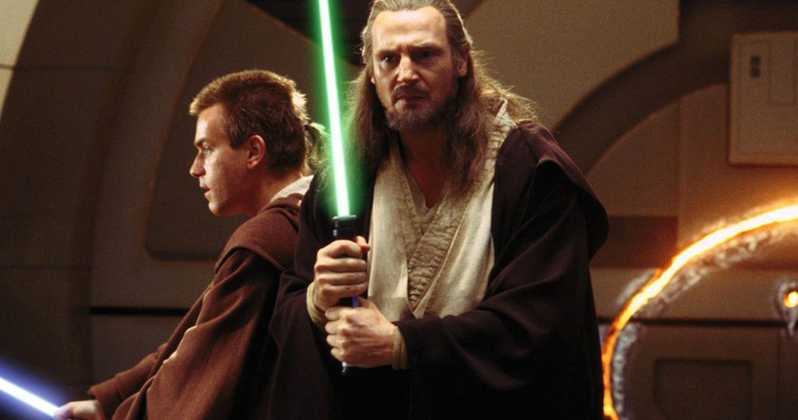 The timeframe on the Obi-Wan Kenobi series shifted around a little bit in the writing stages. Originally, the show was meant to be set eight years after Revenge of the Sith, but later story revisions put the show 10 years later. This means that the timeline of events described in the book potentially match up with the timeline of the series, and with it, presents the possibility that Liam Neeson could return to the Star Wars to the franchise once again. Neeson previously reprised the role in audio form in a few episodes of The Clone Wars, and did so again in a cameo near the end of Star Wars: The Rise of Skywalker, as one of the voices of the Jedi that spoke to Rey. If Neeson returns, it would mark the first time that he has portrayed the character in live-action since 1999's The Phantom Menace.
You can check out the passage of the book, along with the official summary of Obi-Wan Kenobi, below:
Hm. pic.twitter.com/frrBElZ7ct

— Marv (@NumidianPrime) April 7, 2021
The first book in the From a Certain Point of View series – telling stories set around and during the events of A New Hope – had a segment in which Qui-Gon Jinn appeared as a Force spirit to Obi-Wan shortly before R2-D2 and C-3PO landed on Tatooine; technically, this is an extension of what we know. However, since that book has elements that are ambiguously canonical, fans were left wondering if such an encounter actually happened. Skywalker – A Family At War, however, has no such ambiguity: Obi-Wan first spoke to Qui-Gon's Force spirit 10 years after taking residence on Tatooine. As of right now, Liam Neeson played coy about the possibility of being a guest star on the series, but it seems extremely likely that he would have a role in the show when it was first announced – and even more so now, considering that some narrative details appear to be lining up. That being said, take this all as a bit of speculation based on circumstantial evidence for now.
Star Wars: Obi-Wan Kenobi begins filming this month and will release on Disney Plus on an expected release window of 2022. The cast of the show is made up of several reprisals from the prequel trilogy – including Ewan McGregor as Obi-Wan Kenobi, Hayden Christensen as Darth Vader, and Joel Edgerton and Bonnie Piesse as Owen and Beru Lars – alongside an assortment of new actors.
Star Wars: Skywalker – A Family At War is now available to purchase.
Grant has been a fan of Star Wars for as long as he can remember, having seen every movie on the big screen. When he's not hard at work with his college studies, he keeps himself busy by reporting on all kinds of Star Wars news for SWNN and general movie news on the sister site, Movie News Net. He served as a frequent commentator on SWNN's The Resistance Broadcast.