Liam Neeson Would Love To Return To Star Wars In 'Obi-Wan Kenobi' Series
The upcoming Obi-Wan Kenobi Disney+ streaming series is bringing back a few prequel trilogy actors and Liam Neeson wants in on the action.
The Northern Ireland actor recently spoke to Collider about his current film, The Marksman. The conversation turned toward Obi-Wan at the end, in which Neeson, who played Jedi Master Qui-Gon Jinn in The Phantom Menace, expressed surprise that anyone would want to see the character return. "I'll be honest with you: I haven't heard that at all," Neeson said when Collider told him fans wanted to see Obi-Wan's former master return in the series.
Qui-Gon Jinn played a pivotal role in the first prequel film, seeking to train a young Anakin Skywalker over the objections of the Jedi Council. His death at the hands of Darth Maul contributed to the series of events that ultimately led to the fall of Anakin and the Jedi Order. Qui-Gon's existence as a Force Ghost was teased in Revenge Of The Sith and then explored more fully with a cameo from Liam Neeson in the Mortis arc of the Clone Wars animated series.
Liam Neeson was asked if he would be up for an appearance in the upcoming Obi-Wan Kenobi series, perhaps in a flashback or other capacity, to which Neeson said, "Sure, I'd be up for that, yeah." Neeson was smiling as he said this and it's worth noting that if he were to appear in any capacity, he would be well aware of it at this point. Production is scheduled to begin on the new series in March, meaning the series is written and casting has been underway for some time.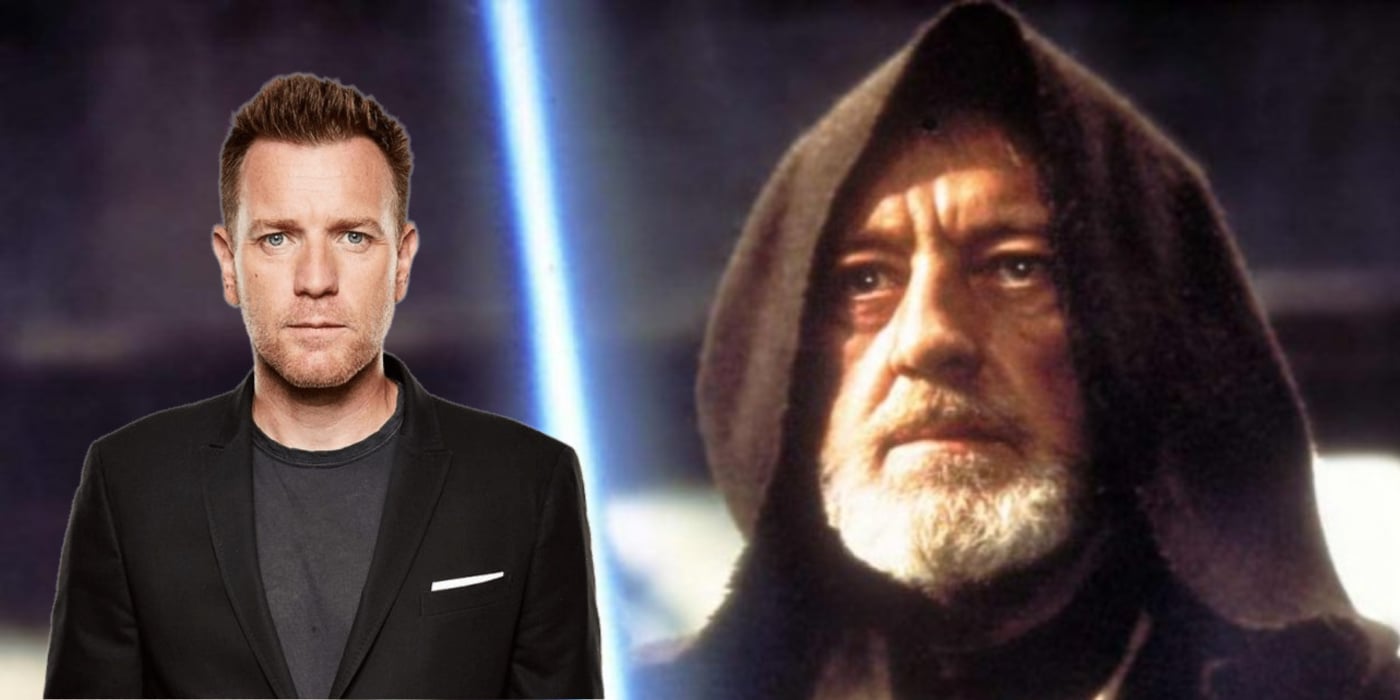 Given that Yoda tasked Obi-Wan with learning how to communicate with Qui-Gon during his exile on Tatooine, it's entirely expected that the series will deal with the Jedi Master in some way. Liam Neeson's coyness about the project is also to be expected, as many actors have to play a bit of a shell game to keep their involvement secret. This is one bit of speculation about the series that feels like a lock, though.
DARBY HARN is a novelist, freelance writer and podcaster. His novels include Ever The Hero, The Judgement of Valene, Nothing Ever Ends and A Country Of Eternal Light. His short fiction appears in Strange Horizons, Interzone, Shimmer and other venues.