'From a Certain Point of View: The Empire Strikes Back' Reveals New Excerpt Ahead of Tuesday Release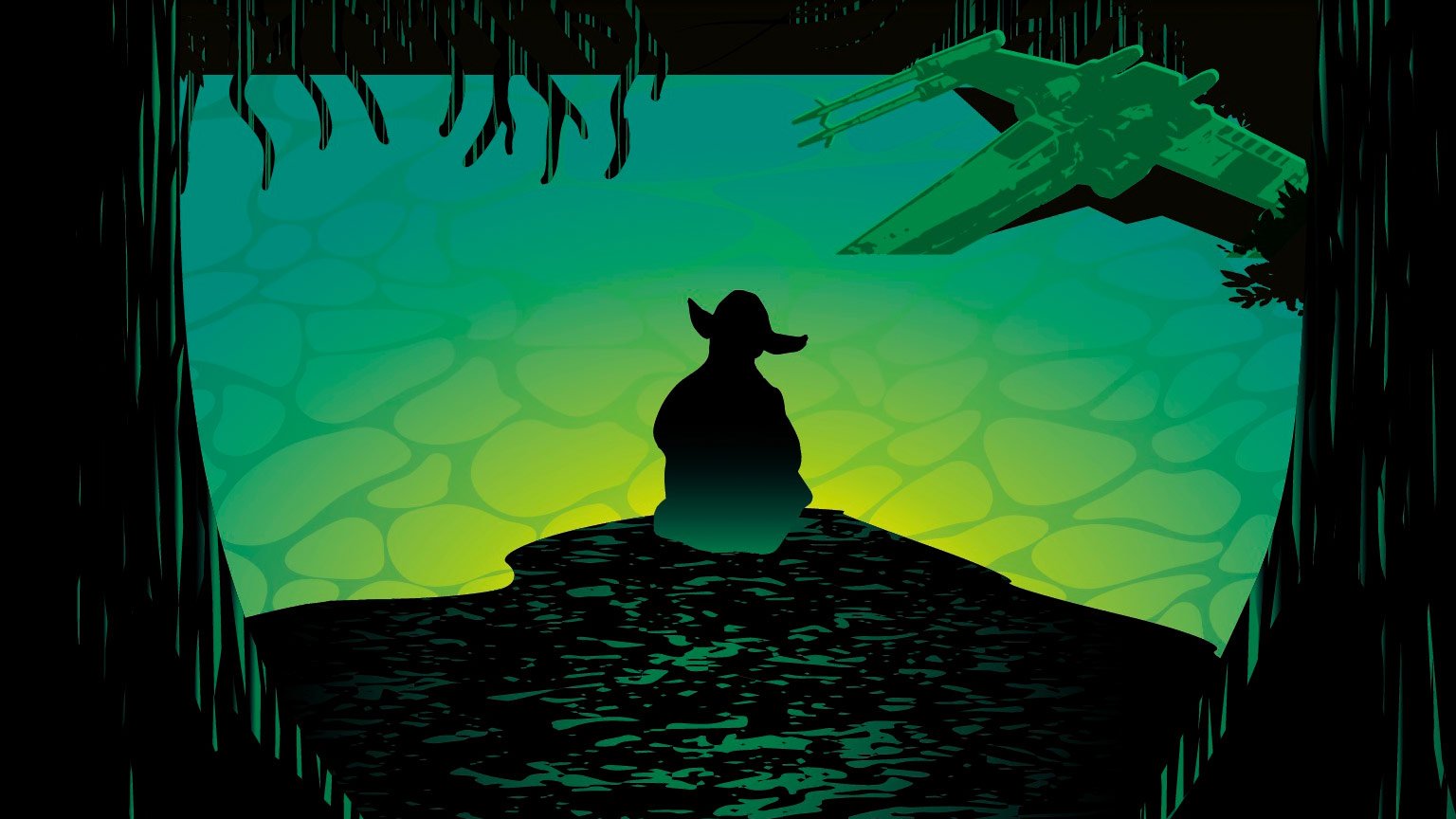 Back in June, it was revealed a follow-up was being made to From a Certain Point of View, a book containing 40 original short-stories centered around the original Star Wars film. The new one is called From a Certain Point of View: The Empire Strikes Back, and it is due out next Tuesday.
Now, Del Rey has unveiled a new excerpt for Mark Oshiro's story, Hunger, via SYFY WIRE. The story will be focused on the Wampa that attacked Luke on Hoth, at the very beginning of The Empire Strikes Back. The site has also released an audio clip of the story narrated by the one and only Sam Witwer, who voiced Darth Maul in the animated series (as well as several other characters across other Star Wars media), and who has pretty much become an ambassador of the franchise in the fan community. He even cameoed in the season premiere of The Mandalorian.
In addition, Oshiro gave some insight to SYFY WIRE on his process writing the story:
"There's material that does exist that addresses the presence of wampas in the caves below the Hoth rebel base. For example, there are some pretty cool deleted scenes that were meant to show us wampa attacks on the base while the Rebels were there. That was one of two things that inspired the story. That's technically an established story and so, I wondered why the wampas would attack humans. I did a lot of research and there is a lot, which was super helpful in establishing them as a sort of apex predator on Hoth. All that went into how I approached the 'mindset' of a wampa. Star Wars means a lot to me, so I actually wanted to create something that felt very much like it belonged in the world."
He also revealed another story he pitched Del Rey to write for the book:
"When I got the invitation, I knew I wasn't going to pitch a main character. I wanted to go weird and to write a story from someone who normally wouldn't get a point-of-view. I only pitched two characters: Willrow Hood, the human character carrying a camtono during the evacuation of Cloud City, and the wampa. They were both characters I was obsessed with as a kid and wished I knew more about."
He also credits Mark Hamill for inspiring the story:
"In late 2017, he made a comment on Twitter that when he filmed the iconic scene, he was told that his lightsaber 'would simply singe fur [to] scare him off.' He more or less said it was out-of-character that Luke would be that cruel to a creature that was simply hungry."

"That's the idea I ran with. Let's dig into the wampa's hunger: how did it come about? So, I connected the two dots: Why are the wampas attacking people on the base? Why was that one so hungry? The whole story came together pretty quickly," Oshiro continues. "The joy of the first From A Certain Point of View anthology was how incredible it was to have a scene given a new context with a different perspective. I wanted to show that the wampas' desire for home, family, and sustenance — things humans can relate to — were accidentally threatened by this very moral act. We obviously want the Rebels to win, and they had a good reason to hide on Hoth. Yet sometimes, even with the purest intent, we hurt other people. In this case, the Rebels displaced a family and had no idea."
From a Certain Point of View: The Empire Strikes Back will be released next Tuesday, November 10. You can already preorder it here. For more information on the book, including several other excerpts click here, or the full author roster, click here. Last but not least, here is the beginning of the excerpt from Hunger by Mark Oshiro. Head over to SYFY WIRE to read the rest.
A small pack left the cavern one morning, all riding astride the upright, horned beasts. His instinct took over: He could deal with a group this small. Eventually, all living creatures lost to his kind. And with another upon its back, the horned beast could not maintain its normal speed.

Meaning it could not escape.

It would be too easy.

But the challenge did not matter to him. He followed the pack, watched them split up and spread out over the ice. He remained distant and quiet as he always did. He wanted the last thing his prey saw to be the whiteness of his fur, his ferocious maw cracked open, his sharp claws slicing at the softness of their neck.

He wanted that not for hunger. Not to satiate his need to feast.

No.

He needed to fill the cavern in his body.

And only blood would do that.

He chose one. There was no need to focus on the entire pack. It was the scrawny creature, the smallest of them all, that would be easiest to take down.

Would this reunite him with his clan? Would it reveal their fate to him?

No.

But it was a start.
Miguel Fernández is a Spanish student that has movies as his second passion in life. His favorite movie of all time is The Lord of the Rings, but he is also a huge Star Wars fan. However, fantasy movies are not his only cup of tea, as movies from Scorsese, Fincher, Kubrick or Hitchcock have been an obsession for him since he started to understand the language of filmmaking. He is that guy who will watch a black and white movie, just because it is in black and white.